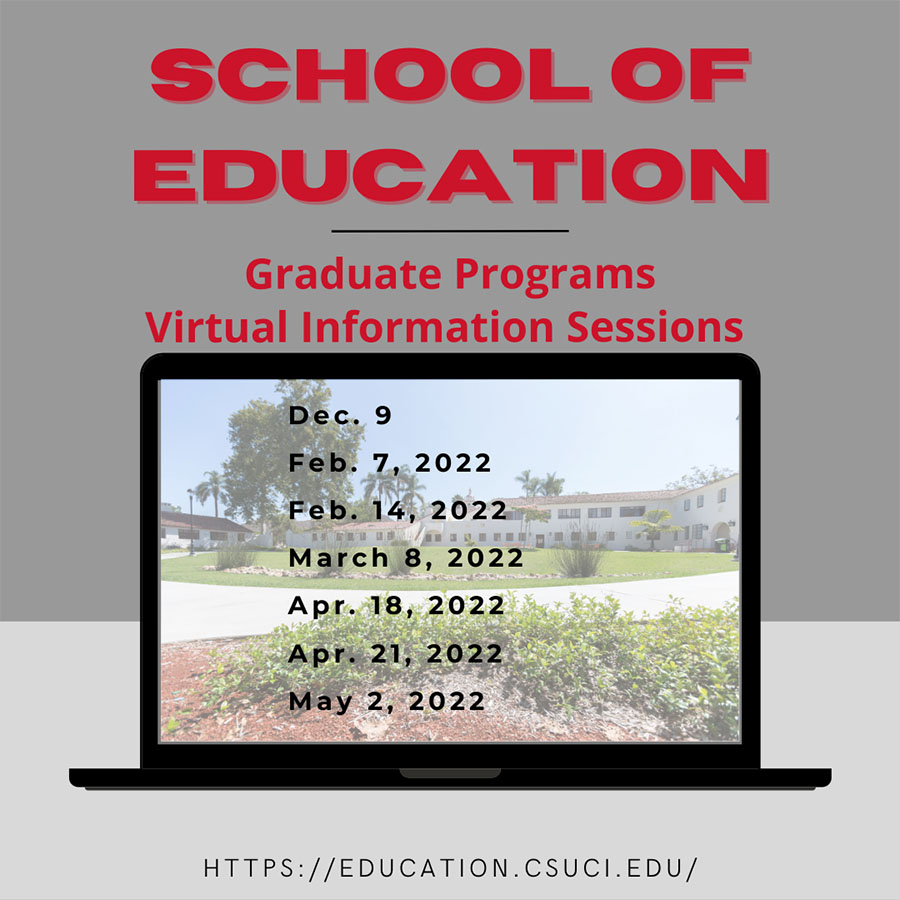 Nov. 23, 2021 - The CSUCI School of Education is pleased to host several upcoming virtual information sessions to provide an overview of the programs if offers. The dates for each session are below and graduate programs include a Master of Arts in Education, Master of Arts in Educational Leadership and the Preliminary Administrative Services Credential program.
Thursday, Dec. 9
Monday, Feb. 7, 2022
Thursday, Feb. 24, 2022
Tuesday, March 8, 2022
Monday, April 18, 2022
Thursday, April 21, 2022
Monday, May 2, 2022
All sessions will be held virtually via Zoom from 5-6 p.m. Participants should RSVP in advance by registering online and will be emailed a link to their selected session.

For information about the School of Education and its programs, please visit: https://education.csuci.edu/.
For more info, contact Nitzia Castaniero at nitzia.castaniero@csuci.edu. 
The University encourages persons with disabilities to participate in its programs, events and activities. If you anticipate needing any type of accommodation, or have questions about the physical access provided, please contact the respective area below as soon as possible, but no later than seven (7) business days prior to the event/activity:
CSUCI Students
Disability Accommodations & Support Services:accommodations@csuci.edu
CSUCI Employees & Members of the Public
Title IX & Inclusion:titleix@csuci.edu