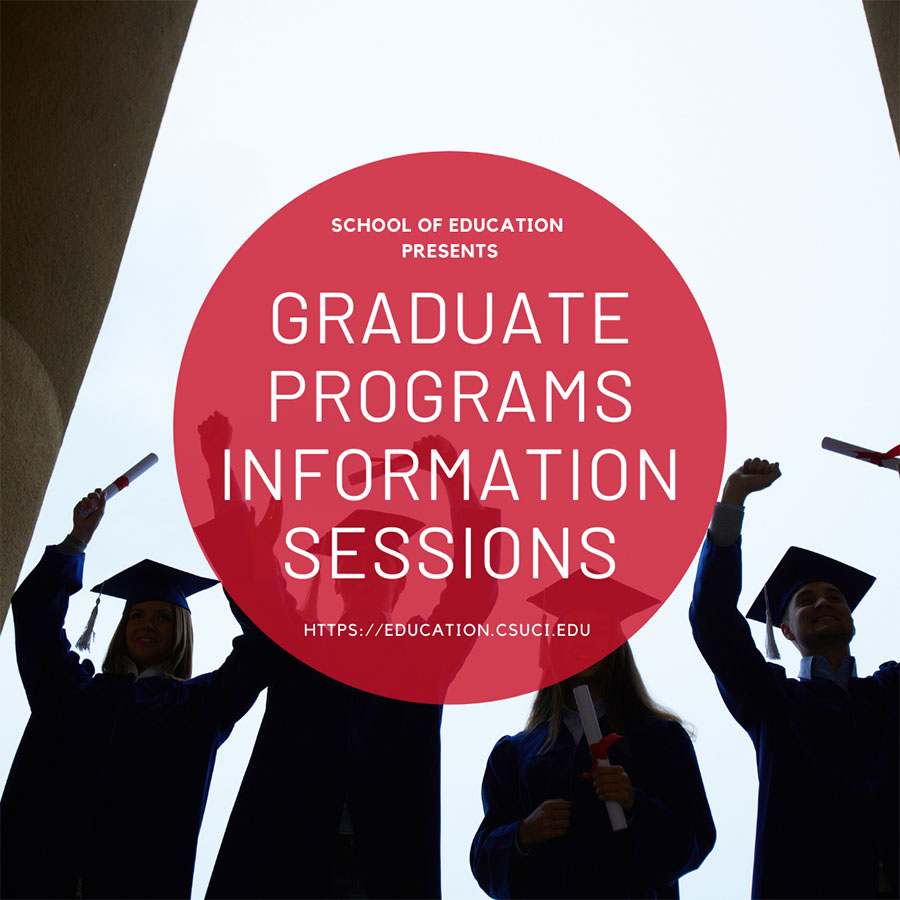 Feb. 10, 2021 - The School of Education is pleased to host several upcoming virtual information sessions to provide an overview of the graduate programs they offer. The dates for each session are below and graduate programs include a Master of Arts in Education, Master of Arts in Educational Leadership and the Preliminary Administrative Services Credential program.

Information Session dates:
Monday, Feb. 22
Tuesday, March 23
Monday, April 19
Tuesday, April 20
Tuesday, May 11
All sessions will be held virtually via Zoom from 5 to 6 p.m. Participants should RSVP in advance by registering online and they will receive a link via email to their selected session.

For information about the School of Education and our programs, please visit: https://education.csuci.edu/.