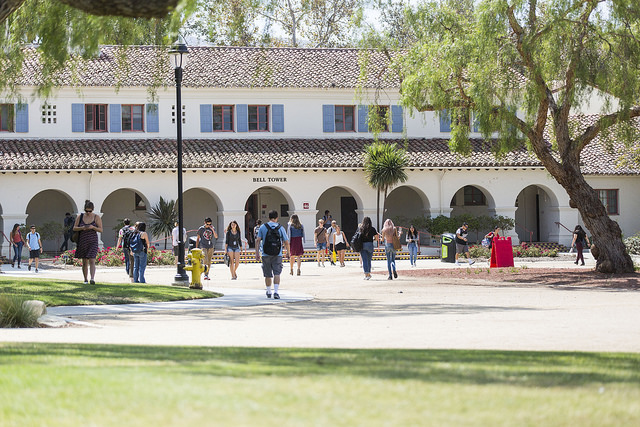 Sept. 18, 2023 – CSU Channel Islands continues to champion social mobility for its students. The U.S. News & World Report has released the 2024 Best Colleges rankings and we are now ranked 7th for social mobility in the Regional Universities West category.
Social mobility refers to a change in one's socio-economic situation. Within the CSU, this translates to universities providing opportunities for economically disadvantaged students to graduate into well-paying jobs.
The U.S. News & World Report uses a wide range of data sources to help students and their families identify colleges that will best meet their needs. CSUCI has steadily climbed in the rankings, showing our commitment to students' success. 
It takes the work of many to achieve such a ranking, and the faculty, staff, and programs at CSUCI continue to provide opportunities for our students to explore where they will have the most success and find consistent support along the way. We are excited to continue the work and help our students succeed.
You can learn more about CSUCI's post-graduate outcomes at https://www.csuci.edu/ir/post-graduate-outcomes/index.htm.
For more information contact the Communication & Public Relations department at csuci.news@csuci.edu.