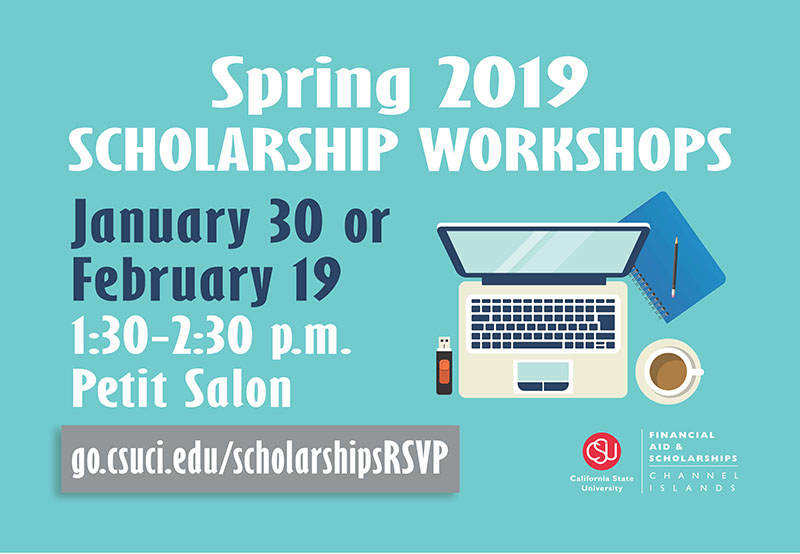 Jan. 10, 2019 - Students are invited to attend one of the Spring 2019 Scholarship Workshops being offered this semester. The workshops provide tips and techniques on how to prepare a competitive scholarship application.
The University offers outstanding scholarship opportunities each year and this provides an excellent opportunity for students to apply for funding they do not have to pay back. Scholarship awards range between $500 and $10,000. All students are encouraged to apply!
Two workshops will be offered this spring:
Wednesday, Jan. 30
1:30 to 2:30 p.m.
Petit Salon
Tuesday, Feb. 19
1:30 to 2:30 p.m.
Petit Salon
RSVP is required; visit go.csuci.edu/scholarshipsRSVP to reserve your seat today!
For more information contact Jose Delgado at 805-437-8499 or scholarships@csuci.edu.