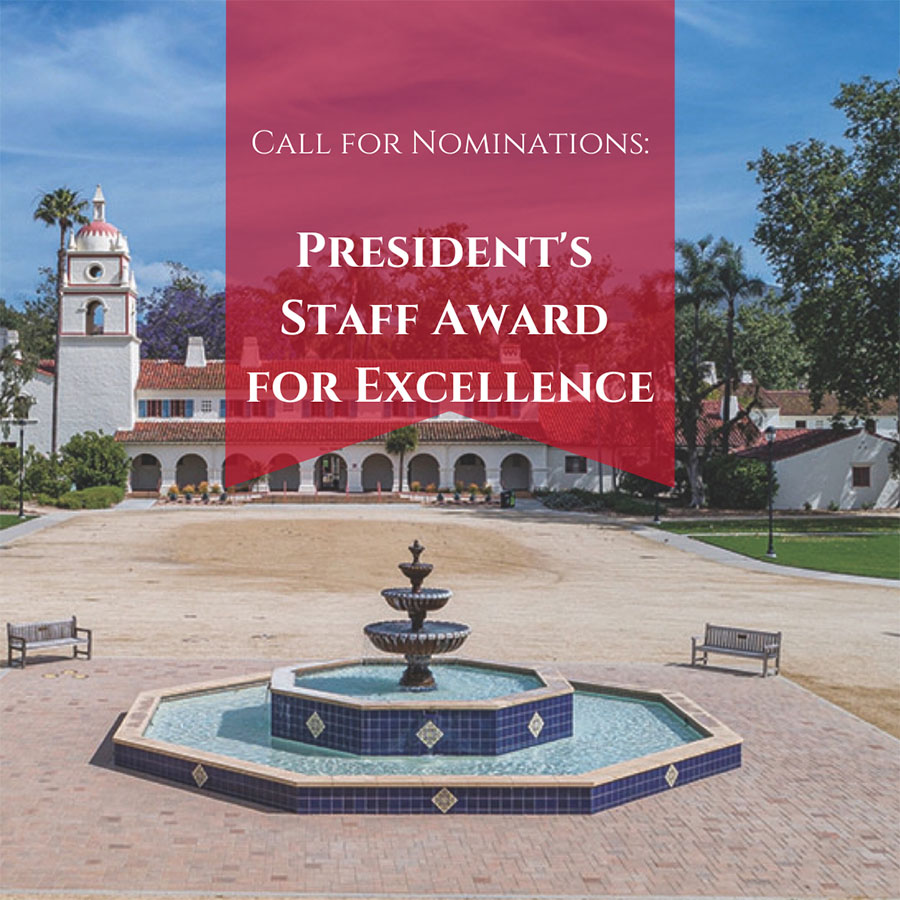 June 10, 2021 - The CI Staff Council is seeking nominations for the President's Staff Award for Excellence. This award has been created to recognize the outstanding contributions of staff members.
The purpose of the President's Staff Award of Excellence is to recognize personal contributions to the CSU Channel Islands campus community, including:
Years of service
Job performance
Relationships with people and service to the University outside the work area (e.g. personal contributions to the individual work area and to the campus in general)
Demonstration of University values and support to the Mission Pillars
Efforts to take initiative in trying to make a department, or office more efficient and productive.'
If you would like to nominate yourself or another colleague, please submit your nomination by June 30. 
If you have any questions or for more information, contact CI Staff Council at CI.staffcouncil@csuci.edu.