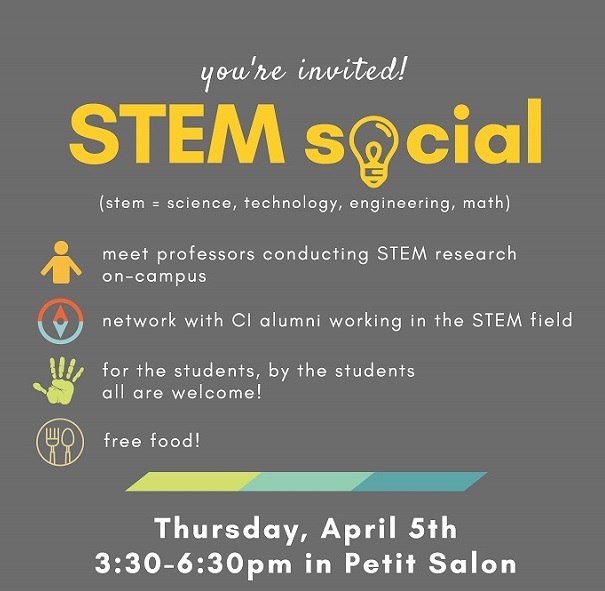 March 29, 2018 - The campus community is invited to CI's first annual STEM (science, technology, engineering, math) social on Thursday, April 5 from 3:30 to 6:30 p.m. in the Petit Salon. This free event is designed to provide CI students with a networking opportunity that will help them learn about current research projects on campus, outreach opportunities, and potential academic/career pathways after graduation. 
Guest speakers will include 18 CI faculty and alumni representing different STEM disciplines and STEM careers.  Clubs and departments attending include: SACNAS at CI, Biology Club, CI Free Radicals, Green Generation, Neuroscience Club, Career Development Center, Graduate Studies Center, and Project PROMESAS.  Light refreshments will be provided. 
For more information contact Jaya Hasson at jayah.hasson031@myci.csuci.edu.