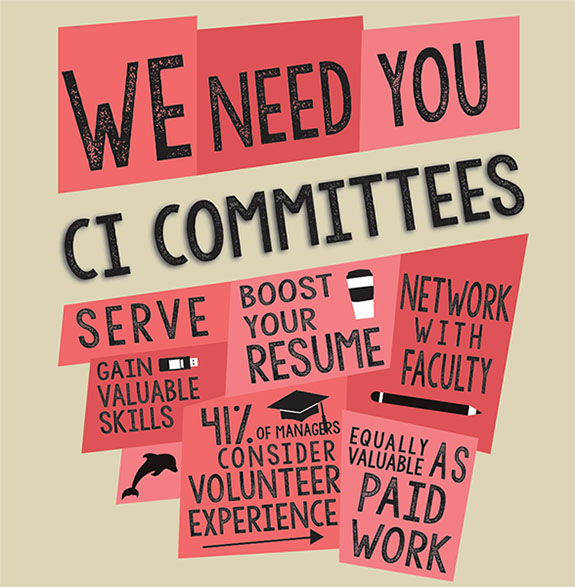 Feb. 11, 2020 - Serving on a University committee as a student representative provides an opportunity to address important University issues, to represent peers and to have your voice heard, while gaining service hours to boost your resume. There is an array of committees to serve on, so join us and help shape CSUCI!
From academic issues, health and wellness, to information technology, University planning, and more, there is a committee that could use your voice! Be sure to visit go.csuci.edu/committees to learn more and submit a Student Interest Form. 
For more information contact Christine Joyau at 805-437-8843 or christine.joyau@csuci.edu.