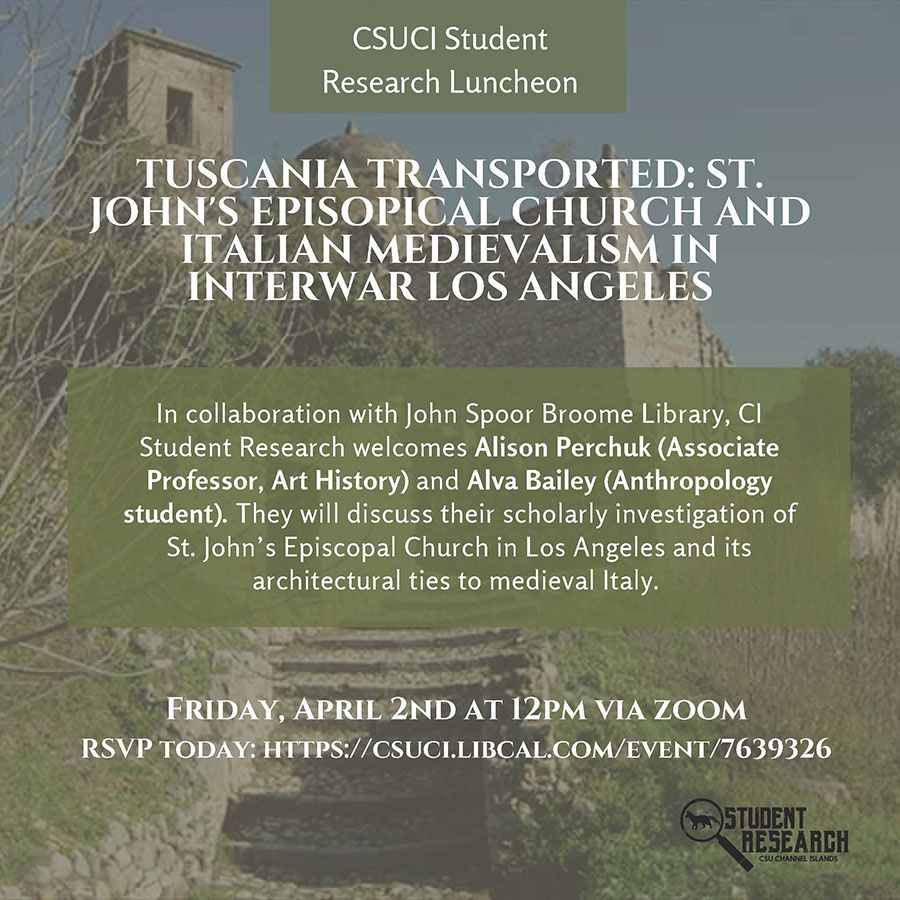 Mar. 29, 2021 - In collaboration with the John Spoor Broome Library, CI Student Research presents the second segment of the CI Student Research Luncheon Series on Friday Apr. 2 at noon via Zoom.
CI Student research welcomes Alison Perchuk (Associate Professor, Art History) and Alva Bailey (Anthropology student). They will discuss their scholarly investigation of St. John's Episcopal Church in Interwar Los Angeles and its architectural ties to medieval Tuscania, Italy.

The CI Student Research luncheon is free for all to register and attend. Please RSVP online if you plan to attend. . Once registered, attendees will receive a Zoom link for the event.

For more information, contact CI Student Research at cistudentresearch@csuci.edu.