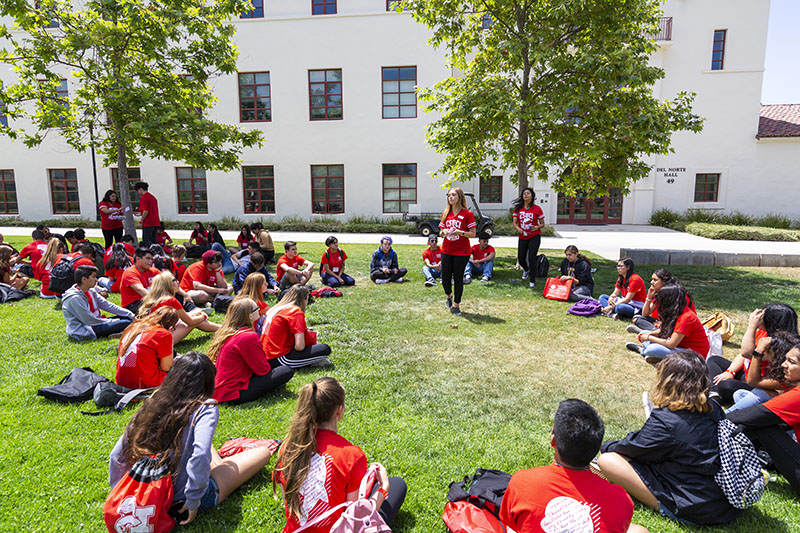 May 22, 2019 - Are you curious about the groups CSUCI is hosting on campus this summer? Do you have any questions about summer conferences and events? 
The campus community is invited to attend an information session on May 29 at 2 p.m. in Aliso Hall 150 to hear about what's planned and get any questions about summer conferencing answered. 
The Conferences & Events staff team will provide an overview of the summer schedule, which includes familiar University summer programs like Island View Orientations, EOP Summer Bridge and the Migrant Student Leadership Institute. There will also be details on the exciting external programs we are hosting, including the Wilshire Boulevard Temple Camps, Wonderful Education and The Language Academy.
For more information contact Lisa Racine at 805-437-8961 or lisa.racine@csuci.edu.