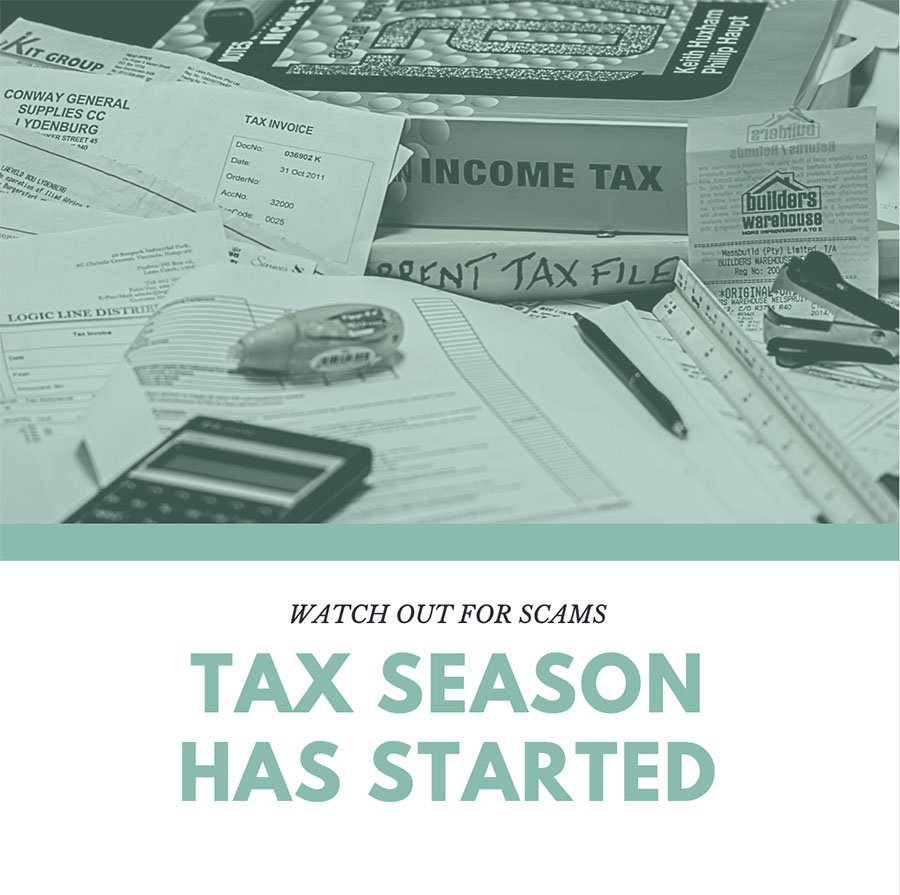 Apr. 1, 2021 - Tax season is underway, which means criminals have started to think of ways to steal your money, your identity, or anything of value. They may offer seemingly legitimate "tax services" that are designed to steal your identity and your tax refund. Such scams might include fake websites and tax forms that look like they belong to the Internal Revenue Service (IRS) to trick you into providing your personal information.
It's important ot know the warning signs of a tax scam:
An email or link requesting personal and/or financial information, such as your name, social security number, bank or credit card account numbers, or any additional security-related information.
A text message stating a direct deposit from the COVID-19 TREAS FUND, and you need to click on the link to accept the payment.
Emails contain various forms of threats or consequences if no response is received, such as other taxes or blocking access to your funds.
Emails from the IRS or federal agencies. The IRS will not contact you via email.
Stay alert and always verify the tools you are using to avoid scams. 
For more information contact CSUCI's Information Security Team at infosec@csuci.edu or visit https://www.csuci.edu/its/security.  
Sources:
https://www.cisecurity.org/newsletter/new-year-new-yousame-w-2-tax-scam/ 
https://www.forbes.com/sites/kellyphillipserb/2020/11/04/irs-warns-on-new-scam-related-to-stimulus-checks/?sh=18e1f12342b5