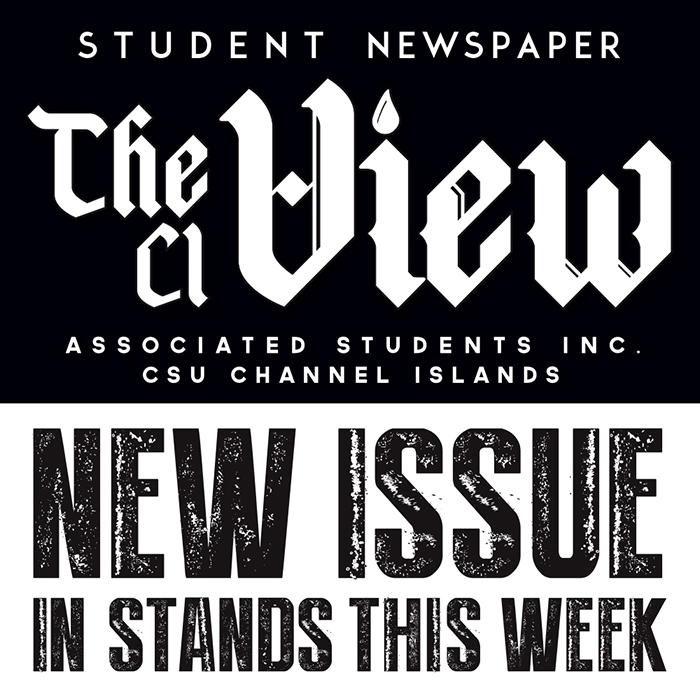 Oct. 2, 2019 - The latest issue of The CI View is in stands now! Pick up the issue from any of the newsstands around campus to learn about upcoming events and what's new at CSUCI. This issue features information about the immigration lawyers that are coming to campus, the new "Camarillo State Hospital" book by Evelyn Taylor and Mary Holt, and the Laramie Project that will be put on by the Theater Program.

The purpose of The CI View is to provide the student body at CSUCI with precise and accurate news about what is happening on their campus and in their community. It is run by students, for students, and provides a platform for the student voice. The CI View aims to give students opportunities to become involved and learn about the dynamic field of journalism.

For more information contact The CI View at 805-437-2753 or ciview.editor@csuci.edu.