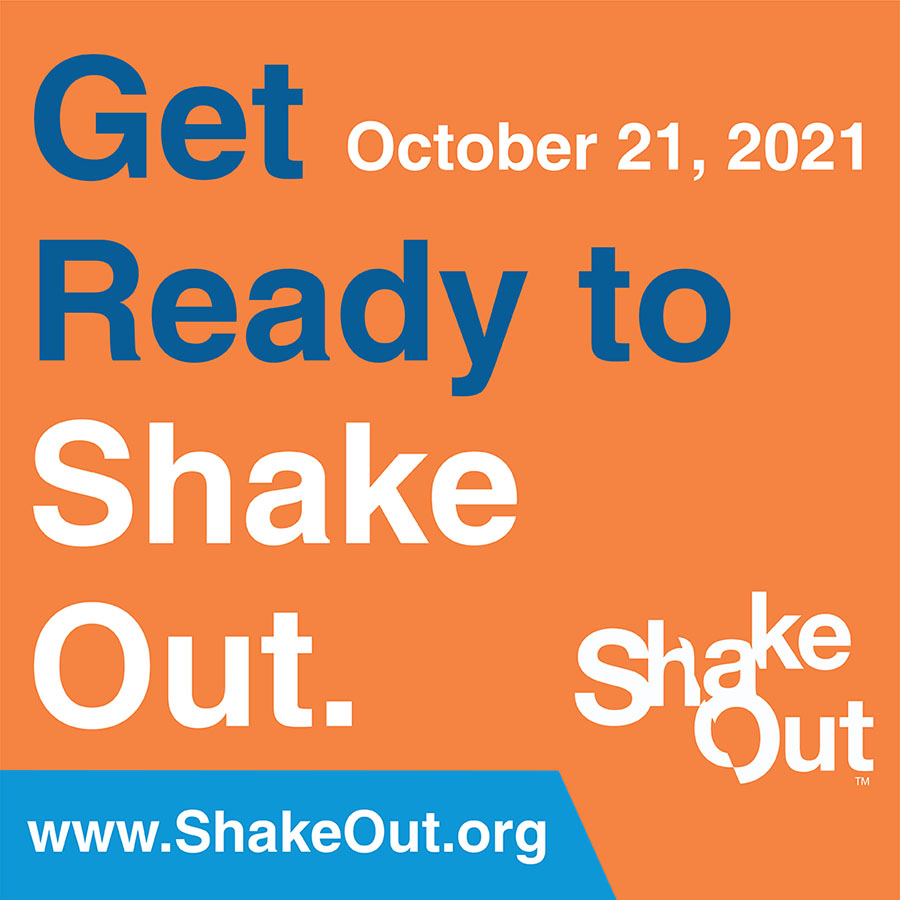 Oct. 18, 2021 - On Thursday, Oct. 21 at 10:21 a.m., get ready to DROP where you are, COVER your head or get under a sturdy desk/table, HOLD ON to something sturdy and stay in place until the shaking stops!
The COVID-19 pandemic has required many changes in the way we work and live, but the Great California Shakeout is still on! As a reminder, The Great California Shakeout is an annual five-minute drill (no evacuation needed) and part of a worldwide earthquake exercise.
To prepare for this and other major events, CSUCI conducts regular building evacuation drills to test and verify fire and evacuation notification alarms. In the event of a real earthquake emergency, occupants on campus would DROP, COVER & HOLD ON and then immediately evacuate their building with the assistance of their Building Marshals who are appointed by the University to assist building occupants in the event of an emergency.
During this unique time, members of our campus community are encouraged to participate in the earthquake drill from wherever they are working. Visit The Great California Shakeout website for more details and ideas about how to be prepared for an earthquake.
For more information visit CSUCI's Emergency Preparedness website or contact Maggie Tougas at
maggie.tougas@csuci.edu
.