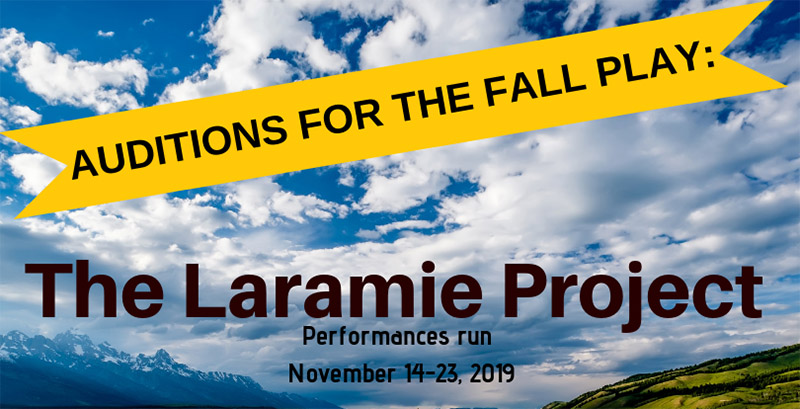 Aug. 21, 2019 - Auditions and interviews for this year's fall play, "The Laramie Project," will be held on Aug. 27 and 28 from 6 to 9 p.m. in Malibu Hall 140. Participants will be required to enroll in PA 391 (Production) upon selection for the play. We are seeking actors, crew, technicians, graphic artists and more. No experience necessary. 
"The Laramie Project" tells the story of Matthew Shepard, a 21-year old University of Wyoming student, who was tied to a fence post, severely beaten, robbed, tortured, and left to die alone. The reason for this brutal crime? Matthew Shepard was gay. 
The hate crime attracted worldwide attention, bringing sexual discrimination and violence to the forefront of public discourse. The Tectonic Theater Project traveled to Laramie in the aftermath of the murder and interviewed over 200 subjects, some directly related to the case and some not. From there, The Laramie Project was born. 
Hailed as one of the most captivating and encompassing pieces of contemporary theater, the play shocks, challenges and moves all who watch it as it reveals the lowest depths of hatred and the greatest heights of compassion that lies within all human beings in any seemingly average community.
For more information contact Laura Covault at laura.covault656@csuci.edu.