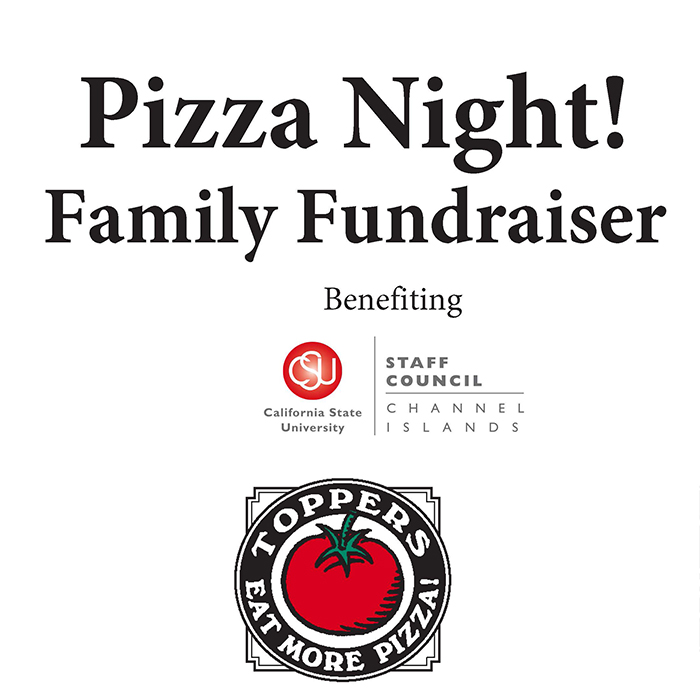 Jan. 30, 2019 - Staff Council is pleased to announce their next restaurant fundraiser: Toppers Pizza! Bring your family and friends to the Camarillo Toppers on Wednesday, Feb. 6 to enjoy some delicious food while supporting CSUCI's Staff Council.
Everyone who visits between 3:30 and 9 p.m. on the 6th and shows this flyer (PDF, 468KB) will have 20% of their bill go back to Staff Council to support activities and events. The Staff Council group will have some tables reserved on the inside patio from 5:30 to 7 p.m.; be sure to stop by and say hello.
For more information contact Staff Council at ci.staffcouncil@csuci.edu.