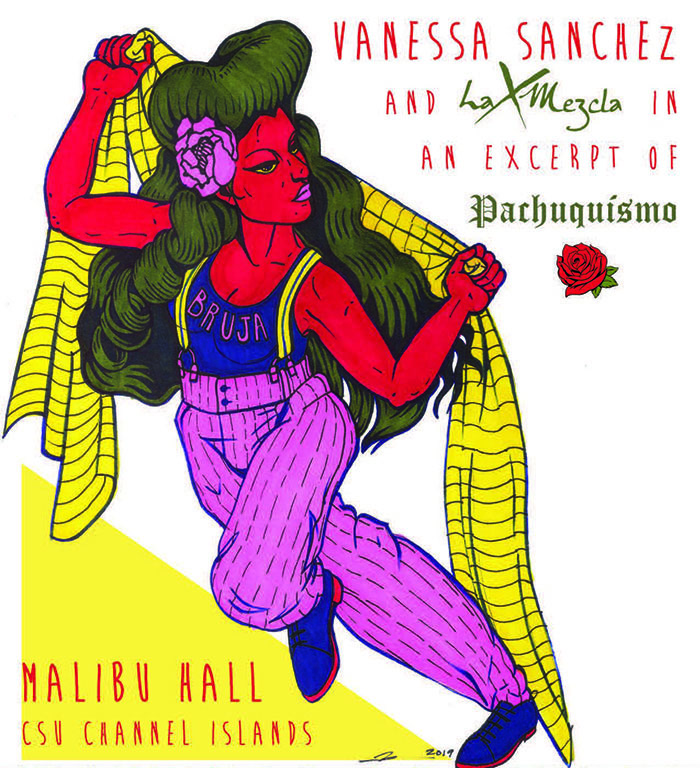 Oct. 8, 2019 - Vanessa Sanchez  and her rhythmic ensemble will visit CSUCI on October 23 and 24 to showcase their talents and teach others about the beauty and connection that is created from traditional music and dance from communities of color. Mark your calendars for this exciting event:
Oct. 23, noon, Malibu Hall: Son Jarocho workshop
Oct. 23, 2 p.m., Malibu Hall: Dance/Tap workshop (some experience required)
Oct. 24, 4 to 5:30 p.m., Malibu Hall: Lecture & Demonstration
Vanessa is a Chicana Native dancer, choreographer and educator based in San Francisco focusing on community arts education and multi-cultural dance forms. She holds a degree in Dance and Child Development from San Francisco State University and is trained in traditional music and dance from communities of color including Tap dance, Son Jarocho, Afro-Cuban and Afro-Brazilian styles. Her work has been shown on stages throughout the United States, Mexico and Portugal. Sanchez is a 2019 Dance/USA Artist Fellow and the recipient of the New England Foundation for the Arts National Dance Production Grant. 
La Mezcla is a multi-disciplinary rhythmic ensemble whose work is rooted in Chicanx, Latinx and Indigenous cultures and social justice. Founded in 2014 by Vanessa Sanchez, La Mezcla utilizes culturally-based music and dance in a contemporary context to tell the untold stories of marginalized communities of color on stage. Through elaborate rhythmic arrangements and choreography, performances by La Mezcla cross musical genres and dance styles. 
For more information contact Nicholas Centino at 805-437-8879 or nicholas.centino@csuci.edu.