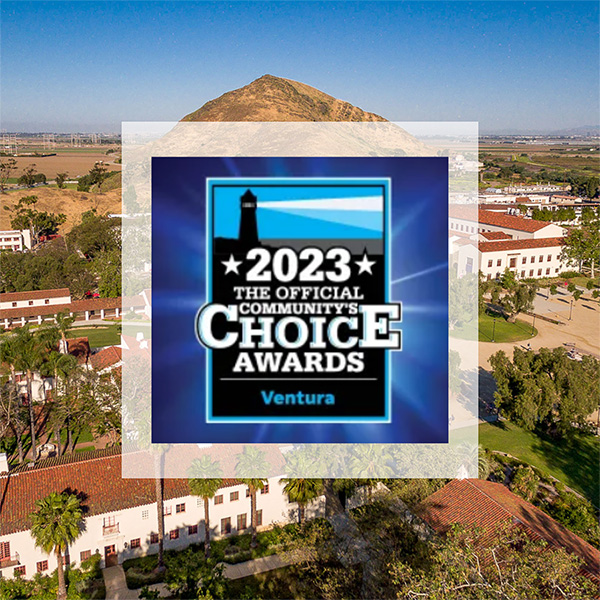 May 11, 2023- The annual VC Star Community's Choice Awards are back! Nominations are now open for the community to submit their votes in a variety of categories.
You may visit the VC Star's Community's Choice Awards website and nominate CSUCI as Best University in Ventura County (within the category: Kids & Education). Nominations will be accepted through May 31.
Voting for all category finalists will take place in July and you can submit your final vote for CSUCI!
For more information contact Communication & Public Relations at csuci.news@csuci.edu.