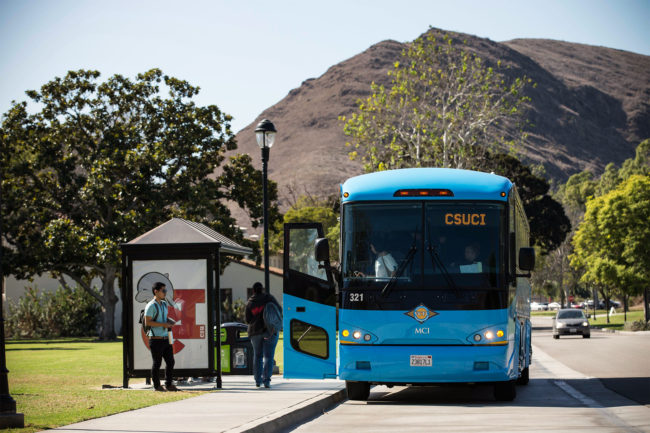 Jan. 7, 2020 - Beginning Jan. 20, the Ventura County Transportation Commission (VCTC) will introduce schedule changes and fare increases. Changes include the re-launch of CSUCI routes 90 and 97 for Monday through Friday (weekend schedule will remain the same) and the fare per ride in Ventura County will increase from $1.50 to $1.75. Please note, all students, staff and faculty may still ride for FREE under the College Ride program. 
Activate your bus pass at the start of each semester at the Transportation and Parking Services office located in Placer Hall. Office hours are Monday through Friday, 8 a.m. to 5 p.m.; extended hours will be offered Jan. 27 through 29 when the office will be open until 6:30 p.m.
For more information contact Maggie Domingo at 805-437-8430 or maggie.domingo@csuci.edu.