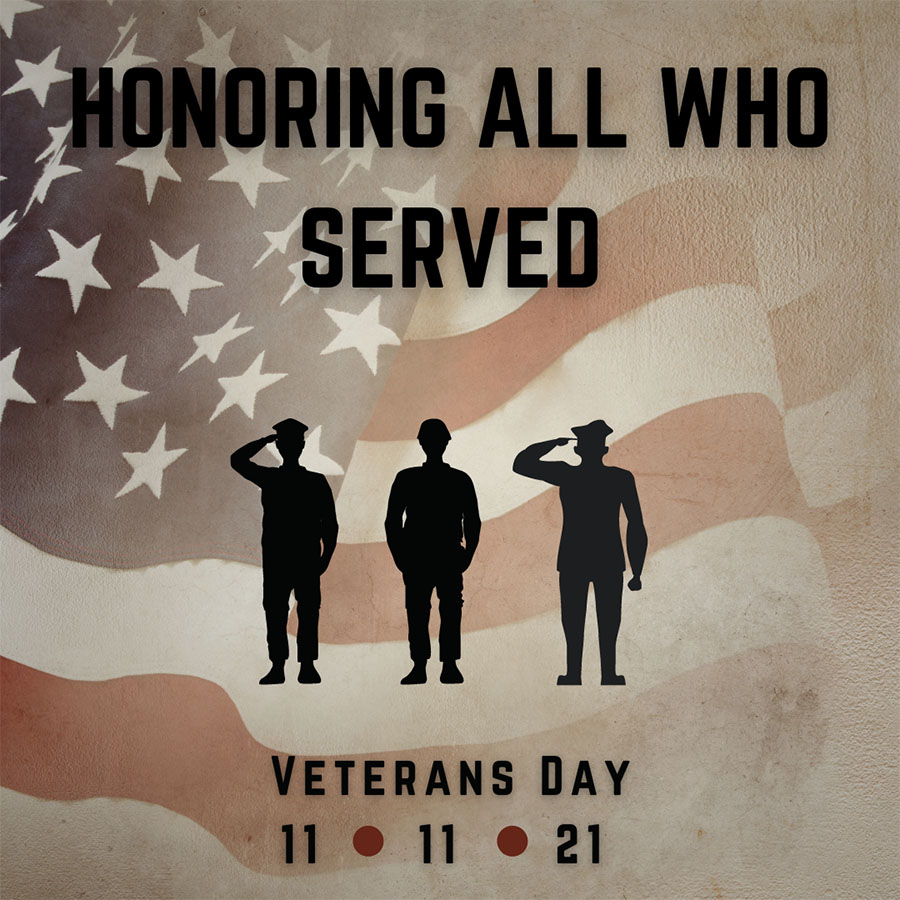 Nov. 11, 2021 - Today we honor and celebrate all active military, reservists and veterans for their service and sacrifice on behalf of our nation. We acknowledge the academic freedoms we enjoy, the spirit of debate and discussion that advance ideas here, and across the nation, guaranteed by your commitment and protection. 
Our student veterans contribute to make to our campus the outstanding place of excellence and community it is today. They add to the rich fabric of our community, bringing unique perspectives and experiences to the classroom, organizations and research projects.
To all of those who have served and sacrificed in our armed forces: thank you on behalf of the CSUCI community. We owe you an immense debt of gratitude.
As we celebrate Veterans Day today, may we all take time to remember, honor and thank the active military, reservists and veterans among us.
For information about Veterans Affairs at CSUCI and resources available to student veterans, contact Jay Derrico at jay.derrico@csuci.edu.