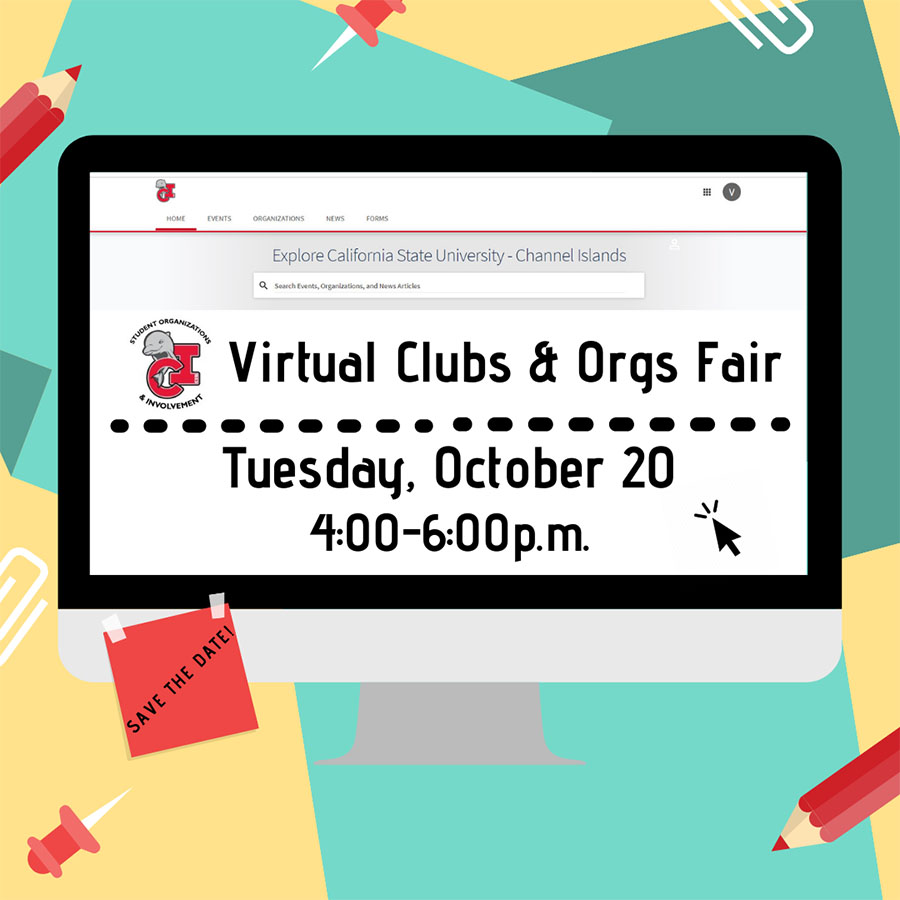 Oct. 13, 2020 - Looking to get involved at CSUCI? It's not too late! Come "stop by" the Virtual Clubs and Orgs Fair on Oct. 20 to learn more about all the wonderful student clubs and organizations at CSUCI as well as various departments that have leadership and involvement opportunities.

Participating Organizations and Departments have the option to provide a URL that will direct participants to an online meeting via their chosen online conferencing tool (i.e. Zoom meeting). All meeting links will be accessible through the CI Sync Virtual Fair event page once the fair goes live on Tuesday, Oct. 20 at 4 p.m. CI Sync event page can be accessed at the following link: https://csuci.campuslabs.com/engage/event/6534499.

This event is a great opportunity to connect with other students, discover organizations you might want to join, and collect information about some of the resources on campus. Attendees can browse participating organizations, request to join them, and communicate directly with organization leaders through their unique zoom meeting link.

We hope to see you there! 
For more information contact Russ Winans at russell.winans@csuci.edu.