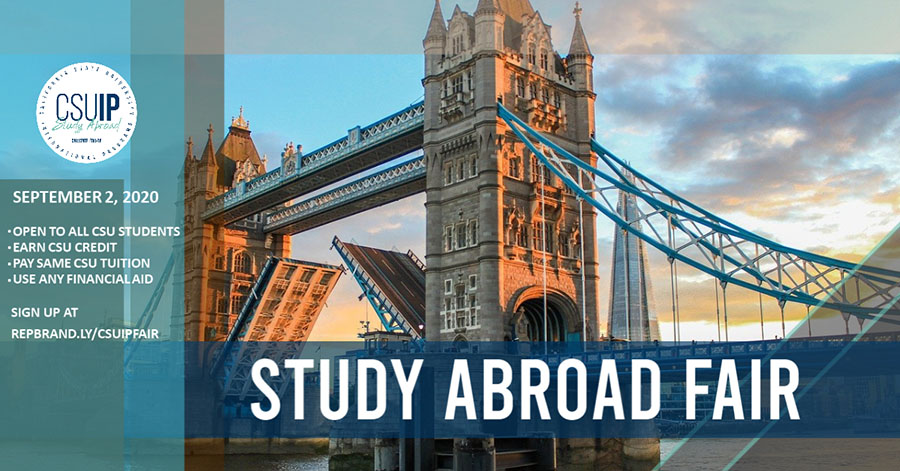 Aug. 27, 2020 - Join us at the inaugural CSU International Programs (IP) Virtual Study Abroad Fair! This is a great opportunity to explore international experiences and the 60+ CSU IP study abroad programs available in 19 countries around the world.
Attendees will hear from the overseas staff in Ghana, Spain, Chile, Italy, France, and Japan that support study abroad students. You will also have the opportunity to chat with recently returned students and attend Students of Color, LGBTQ+, and First-Generation student panels, and learn about ways to make study abroad affordable, including financial aid and scholarships.
Encourage your support network by inviting your parents or supporters to attend a special session dedicated to addressing their questions and concerns.
The full schedule of events is available on the CSU IP website. All CSUCI students are invited to attend and can come and go as they please! CSU faculty and staff are also welcome to attend and learn more about study abroad programs.
For more information contact Courtney Gross at courtney.gross@csuci.edu.