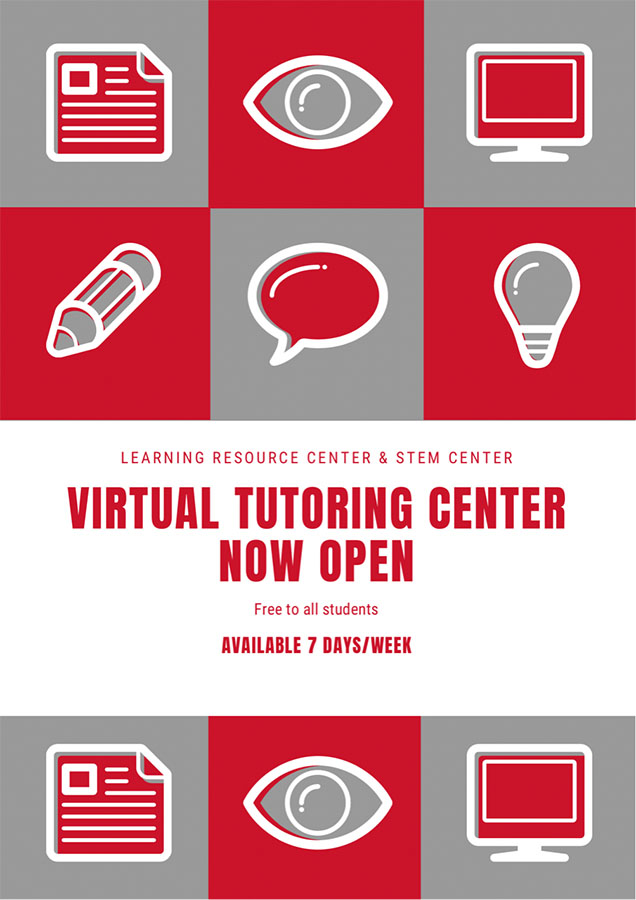 Feb. 3, 2021 - CSUCI's Learning Resource Center (LRC) and STEM Zoom Tutoring Center are now open for tutoring services for the spring semester!
Our hours of operation are:
Monday through Thursday: 10 a.m. to 9 p.m.
Friday and Saturday: 10 a.m. to 3 p.m.
Sunday: 5 p.m. to 8 p.m.
Tutoring is free for all students and available on a drop-in basis during our hours of operation. Academic disciplines available for tutoring include: Math, Biology, Business, Chemistry, Psychology, Computer Science, Finance, Sociology, Physics, ESRM, Economics, Health Sciences, and Nursing.
We hope to see you at the Center!
For more information please visit the Learning Resource Center website or the STEM Center website.