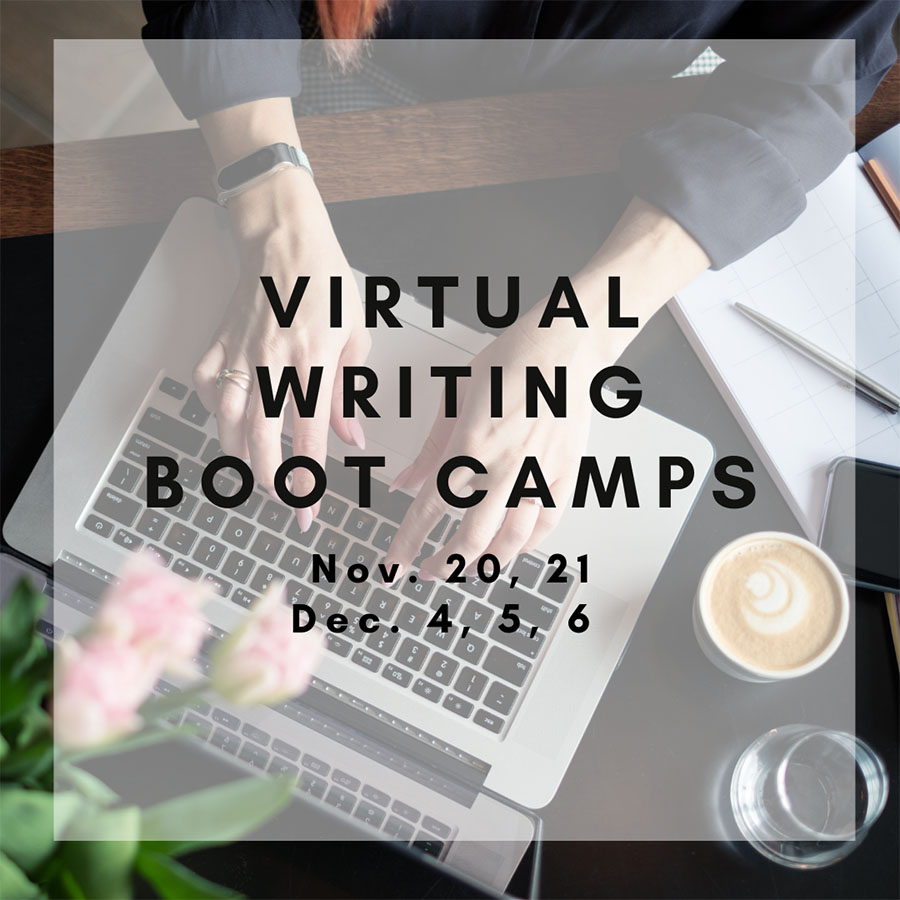 Nov. 15, 2021 -Do you have writer's block or need some fresh perspective? Do you feel you would benefit from four hours of structured writing time with a professional writing consultant available to answer your questions or concerns? Join the Writing and Multiliteracy Center (WMC) for a Virtual Writing Boot Camp!

Take this opportunity to write with fellow CSUCI students, stay accountable and get quick writing help from a WMC faculty consultant. This boot camp is open to all CSUCI students, faculty, and staff! The boot camp is free but registration is required.

All sessions will be held over Zoom:
Saturday, November 20, 6 to 10 p.m.
Sunday, November 21, 6 to 10 p.m.
Saturday, December 4, 6 to 10 p.m.
Sunday, December 5, 6 to 10 p.m.
Visit the WMC website for additional information and resources.

For more information contact Shay Liess at shayne.liess179@csuci.edu.
The University encourages persons with disabilities to participate in its programs, events and activities. If you anticipate needing any type of accommodation, or have questions about the physical access provided, please contact the respective area below as soon as possible, but no later than seven (7) business days prior to the event/activity:
CSUCI Students
Disability Accommodations & Support Services:accommodations@csuci.edu
CSUCI Employees & Members of the Public
Title IX & Inclusion:titleix@csuci.edu