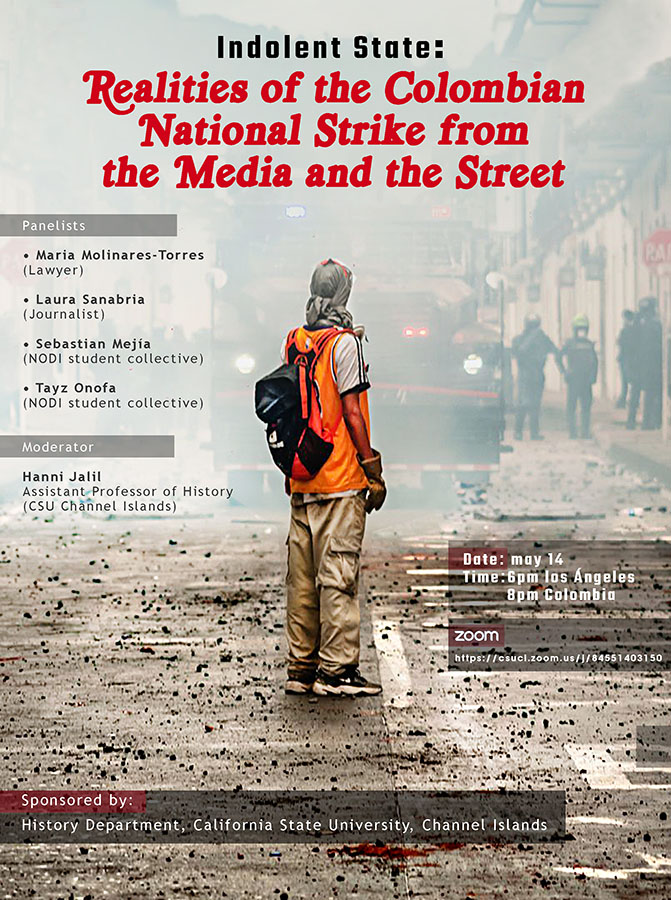 May 12, 2021 - The campus and local community are invited to learn more about what is happening Colombia in the context of the National Strike which started on Apr. 28. 
This roundtable will feature invited panelists who will share their experiences from three perspectives, discussing the state's response to protestors, media coverage of the strike, and the role of student collectives in organizing for the strike and supporting protestors.
This space centers voices from a lawyer, a journalist, and two student activists in Colombia, who will reflect on their experiences during the strike. This webinar will be in Spanish with an interpreter who will translate into English.
Join the webinar via Zoom at 6 p.m. on Friday, May 14. 
For more information contact Hanni Jalil at hanni.jalil@csuci.edu.