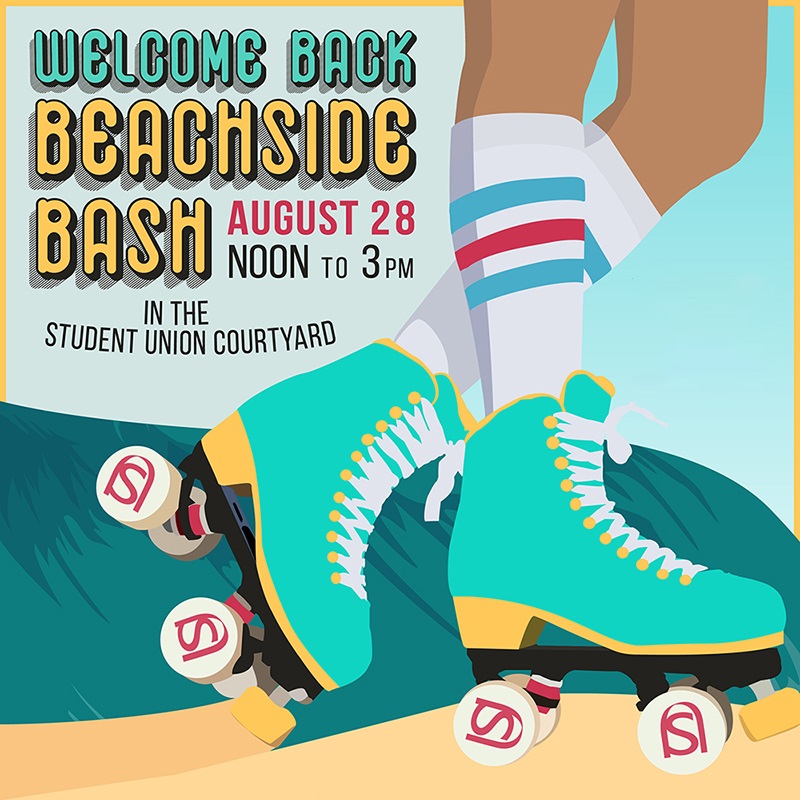 Aug. 27, 2019 - Calling all Dolphins! You are invited to the Student Union and Associated Students, Inc. (ASI) Welcome Back Beachside Bash on Wednesday, Aug. 28 from noon to 3 p.m. in the Student  Union Courtyard. 
Join us for some summer fun, including a pitch burst to get the ASI staff soaked, a roller rink where you can get your skate on, lawn games for your enjoyment, and a chance to indulge in some delicious treats! There will also be time to tour the Student Union building, which has recently undergone a makeover. 
Take this opportunity to talk with the ASI entities (Student Government, The CI View and Student Programming Board) to hear about exciting, upcoming events, and learn about opportunities for you this academic year! 
Bring some friends and join in on the fun!
For more information contact the Student  Union Information Desk at 805-437-2622 or student.union@csuci.edu.