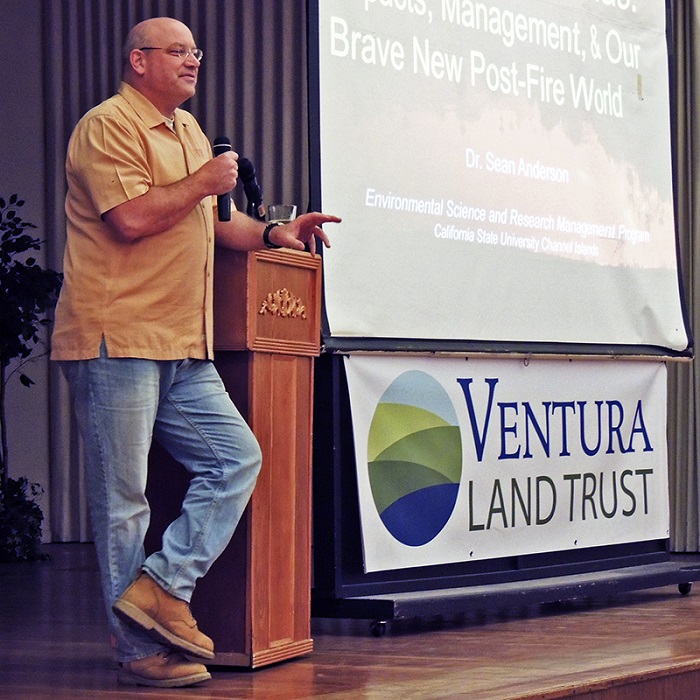 Feb. 8, 2019 – The Thomas Fire and Hill & Woolsey fires ravaged our region in 2017 and 2018, and you would be hard-pressed to find someone in the area not directly affected by their development. With the flames extinguished and the smoke cleared, it's important to reflect on these catastrophic events and examine not only how they have changed the environment we live in, but what that means for the future of our region.
Assistant Professor of Environmental Science and Resource Management, Sean Anderson, Ph.D., will present a community lecture on Thursday, March 7 to share a post Thomas Fire recovery report card and discuss the impact from the Hill & Woollsey Fires.
There will also be information regarding California's year-round wildfire season and how it has become the "new abnormal," including ways we can work to reverse this trend.
The lecture will be hosted by the Ventura County Community Foundation at the Poinsettia Pavilion – 3541 Foothill Rd., Ventura and will begin at 7 p.m. Refreshments, beer and wine will be served.
Reservations are highly encouraged; you may RSVP online at www.venturalandtrust.org/events.
For more information visit www.venturalandtrust.org.