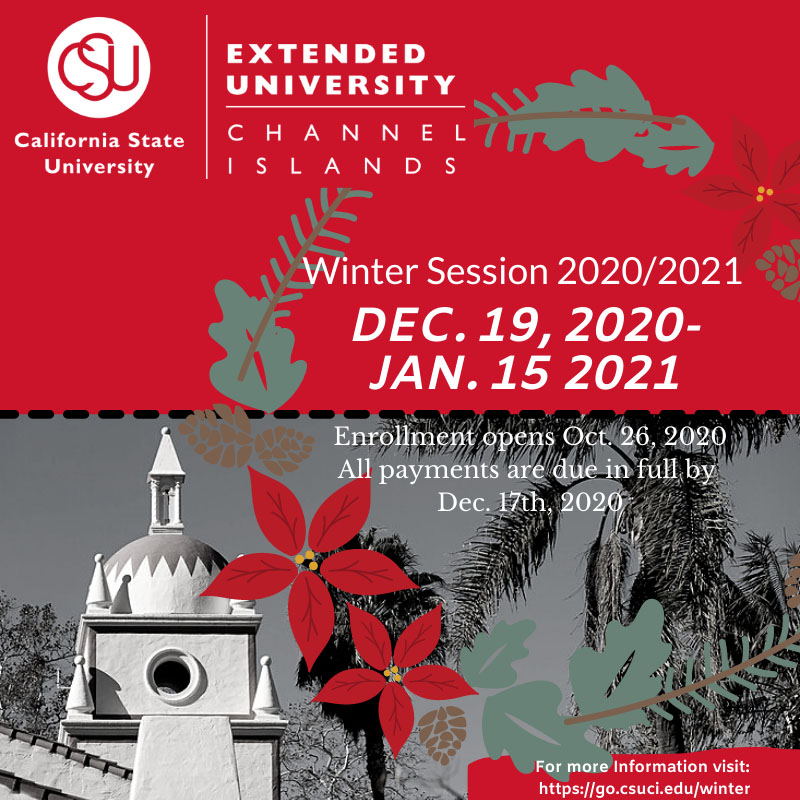 Oct. 12, 2020 - As we get closer to the end of the fall semester it's important to take a look at necessary coursework competition for the upcoming terms. Fortunately, Winter Session will be offered this December for students needing to complete a course in order to meet a pre-requisite or simply need to complete a course to obtain your degree.
Registration for Winter Session will begin on Oct. 26 - all classes will be entirely online and four weeks long. Classes will run from Dec. 19 through Jan. 15, 2021. Courses taken during the winter session will give you academic credit towards graduation and are transferable to other institutions.
Details and information on how to enroll in Winter Session courses is available on the Winter Session web page. Full details 
For more information contact Extended University at ext@csuci.edu.