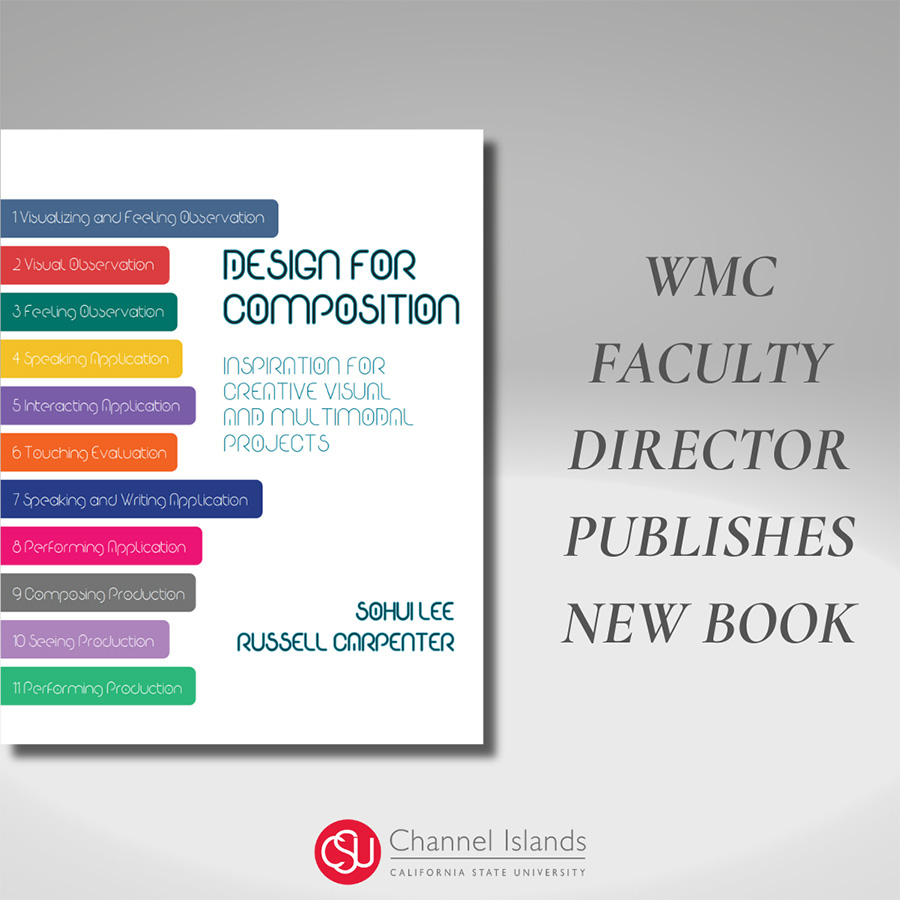 Sept. 14, 2023 - Sohui Lee, Faculty Director of the Writing & Multiliteracy Center (WMC), has published her second book, "Design for Composition: Inspiration for Creative Visual and Multimodal Projects" (Parlor Press).
This workbook is specifically designed as creative projects for students to improve student proficiency and awareness as they create visual, verbal, vocal, and multimodal messages. Each creative project comes with its own chapter and includes samples, steps in the process, suggested tools, collaborative guidelines, context discussion, and reflection questions. The projects may be relevant for those teaching writing, communication, creative thinking, and design.
The book is currently available in paperback, but eBooks will be available, and the Broome Library will have a copy of the book available to those who wish to explore its content.
Faculty can contact Sohui Lee if they have questions or are interested in exploring chapters of the book.
For more information contact Sohui Lee at Sohui.lee@csuci.edu.