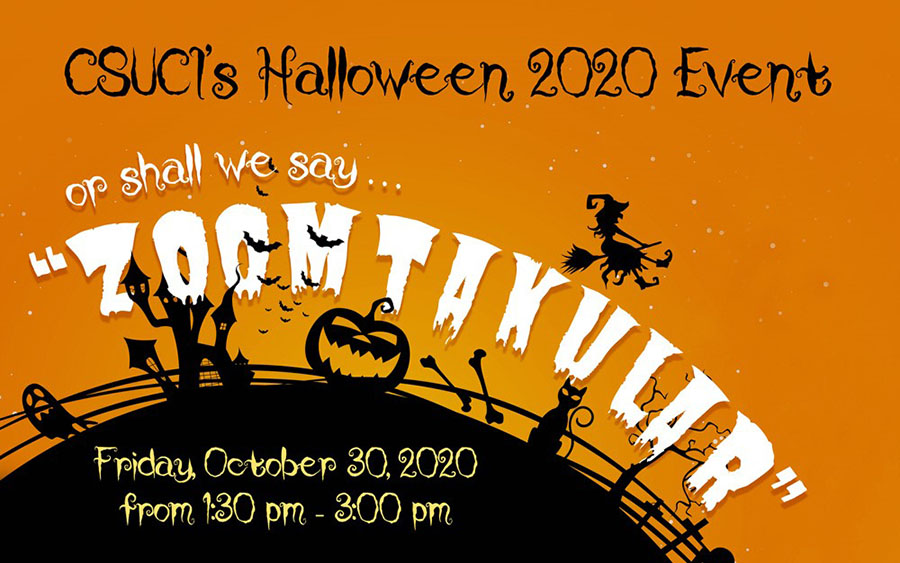 Oct. 16, 2020 - We are excited to announce and invite you to join us for CSUCI's Virtual Halloween 2020 event or, shall we say, 'Zoomtakular' event. 
Our wishes are magical in hopes of making Halloween 2020 a memorable and fun occasion for everyone. We hope you will join us and conjure up your favorite creative, incredible ideas for your Halloween celebration in a Zoom virtual platform event. Choose from an individual or team contest, house or desk decorating contest, animal and family costume contest and a pumpkin carving contest.
Fun prizes will be awarded to the winners for the funniest, scariest, most elaborate individual or team costumes, best carved pumpkin and most creatively designed set and cast! Have fun and good luck! 

RSVP is required for this event, so please fill out the entry form by Friday, Oct. 23 if you plan to participate.
For more information contact CI Staff Council at ci.staffcouncil@csuci.edu.