Marci Francisco
Premier America Credit Union

By Caleigh Tupy
English major
Communication & Public Relations Intern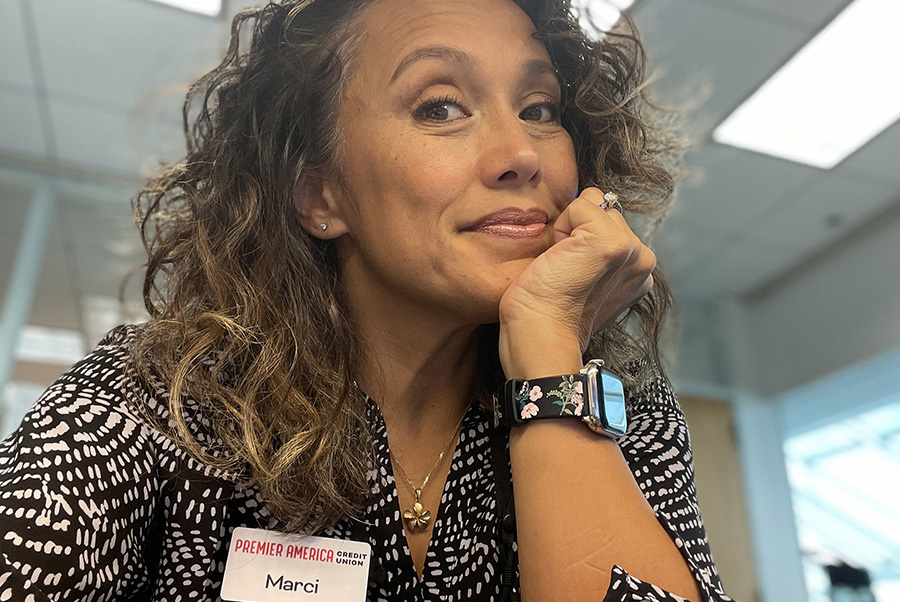 In an era of economic uncertainty, Premier America Credit Union has proven to be one of the pillars of the CSUCI community.
"We (financially) support the University because of a chance conversation we had one day," explained Marci Francisco, the chief experience officer at Premier America. "We had heard that one of CSUCI's ATMs needed to be replaced from one of our team members who went to the University. He told us that the University was fantastic and introduced us to a couple of folks that he met during his time there."
Those people were ASI Executive Director Helen Alatorre and Eva Gomez, the Director of Annual Giving and Special Gifts The relationship between CSUCI and Premier America blossomed from there.
"We really believe in the mission of the University," Francisco said. "Their commitment to diversity and equity — I've never seen anything like it."
In particular, she commended the University on its dedication to serving first-generation students. Francisco also applauded CSUCI for its willingness to embrace the many heritages of the campus community.
"Inclusion and opportunity are woven into the fabric of the University," Francisco said.
Supporting the University fits with the mission of Premier America.
"As a credit union, giving is part of our DNA," Francisco explained. "Not-for-profit credit unions were founded in the mid-1800s over in Europe at a time where it was hard for people to have access to financial services unless they were wealthy. ... Reinvesting in the community is one of our cooperative principles as a credit union."
With CSUCI being the resident university of the area, and with the cost of living skyrocketing in Southern California, it only made sense for Premier America to partner with the people who needed the credit union most.
Principal among its contributions to the University are financial well-being workshops, in which CSUCI students can learn how to budget their money, tackle large purchases that require loans and maintain a good credit score. In addition, Premier America has made it a priority to offer low-cost financial solutions to its student-members.
On top of that, Premier America has made monetary contributions to the University to help expand campus facilities, increase course offerings and sponsor various scholarships and research projects. In doing so, the credit union can focus on "helping the University expand and serve more students.
"We want to make the path easier for those who come after us," Francisco said.