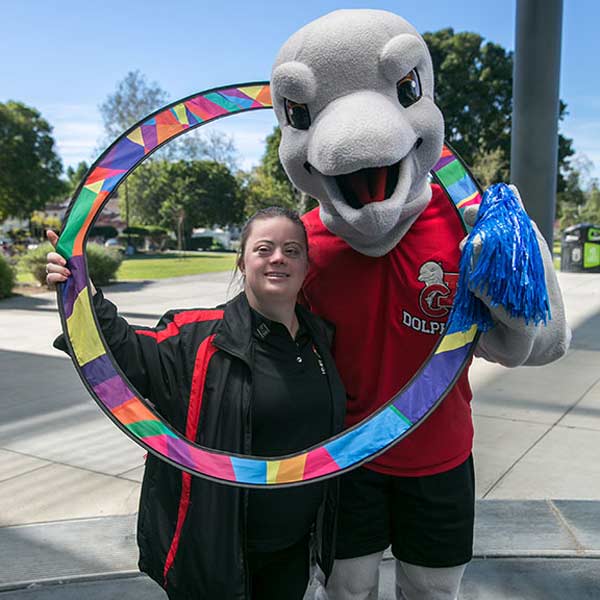 2015 Special Olympics
CI and the City of Camarillo are preparing to take the global stage in July when 7,000 athletes from 177 countries arrive for the 2015 Special Olympics in Los Angeles.
The City of Camarillo, the Chamber of Commerce and CI accepted the city's official designation as a Special Olympics Host Town at a launch event held Wednesday, Jan. 14 in front of the soaring glass façade of the John Spoor Broome Library on campus.
"How exciting is this?" said Ventura County Supervisor Kathy Long as she walked up to take her seat. "To have the world watching us. For Camarillo, it puts us on the map."
About 70 members of the public and media attended the event to hear proclamations presented by CI, the city, the county and Special Olympics officials.
"The most precious prize for our community will be to experience a glimpse of the unlimited possibilities of the human spirit," Long said.
Long presented a certificate of congratulations to Special Olympics officials and said she plans to get the Board of Supervisors involved in calling for volunteers. The 2015 Special Olympics begin July 25 in Los Angeles.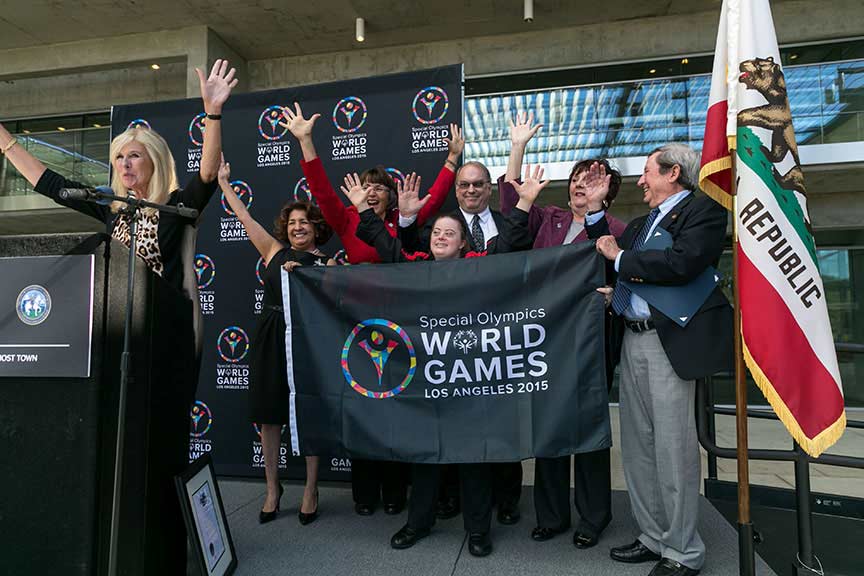 When Camarillo Mayor Bill Little took the podium, he announced that the city had organized a steering committee to plan activities, food and accommodations for the 100 athletes who will be staying in Camarillo during the July 21—24 time period designated for the Special Olympics World Games Host Town Program.
Camarillo Chamber of Commerce chief executive officer Gary Cushing said a local women's pilot organization may offer plane rides to the athletes; Studio Channel Islands offered to organize art projects for the visitors and the Boys & Girls Club of Camarillo will head up other activities for the athletes.
More than 100 athletes will stay on the CI campus.
"Special Olympics athletes, along with their coaches and volunteers serve as ambassadors of peace, acceptance and inclusion," said CI Provost and Vice President for Academic Affairs, Gayle Hutchinson.  "CSU Channel Islands is honored to partner with the city of Camarillo in serving as a host city."
Hutchinson went on to read a proclamation from the University welcoming the athletes to CI.
The speaker who drew the most applause was former Special Olympics swimmer and basketball player Caley Versfelt, now a Special Olympics Global Messenger.
"When I started Special Olympics, I was shy," said the petite athlete, who stood on steps to reach the podium's microphone. "Now look at me."
Versfelt had the final words at the event. "The world is coming," she said. "Are you?"
Let me win, but if I cannot win, let me be brave in the attempt

Special Olympics motto