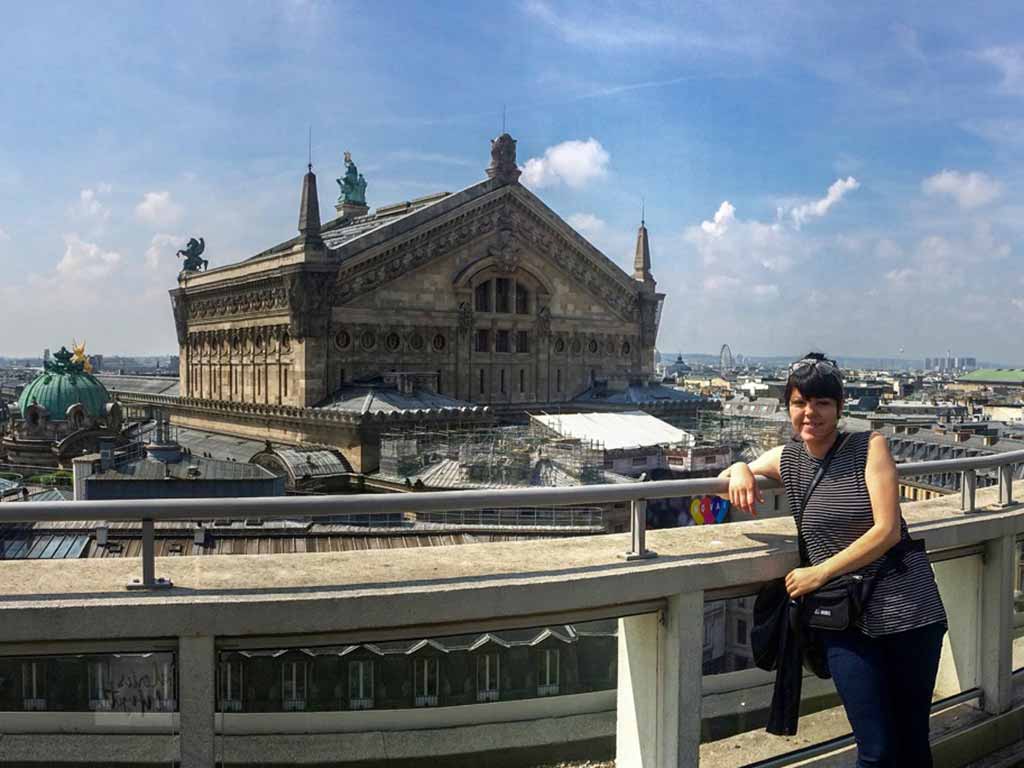 Ruby Ortega
Growing up in Oxnard, CI Business major Ruby Ortega, didn't travel much. "I lived a sheltered lifestyle," said Ortega, 22. "We did minimal traveling when I was younger – just inside California and Mexico, to Rosarito Beach and Ensenada."
But as she enters her senior year, Ortega's wanderlust has grown so much, it earned her the Hostelling International (HI) USA 2016 Explore the World Scholarship for the Los Angeles area.
Ortega, who is also a student employee in CI's Information Technology Services, is one of six college students from the Los Angeles/Ventura County region who won out of more than 200 applicants. Three are from the University of California, Irvine, one is from the University of Southern California, and one is from Santa Monica College.
"Ruby's essay ranked quite high because she showed the desire to travel, she had a strong plan and a financial need," said Teresa Love, Ph.D., Community Engagement and Intercultural Education Program Manager for Hostelling International USA San Diego. "Our goal is to help young people learn about the world through travel. She's exactly the kind of student we want to win this scholarship."
Each student will receive $2,000 to help them broaden their horizons with travel. Many of the recipients haven't traveled yet, but Ortega has already gone abroad for the first time by applying for the two-and-a-half week study abroad program at the Baden-Wuerttemberg Cooperative State (DHBW) University in Karlsruhe, Germany, which is offered through CI's Martin V. Smith School of Business & Economics.
Ortega boarded a plane for the first time in her life in June and flew to Germany. "It was so surreal," she said. "It was kind of overwhelming because the language is totally different. Just experiencing that and having to communicate with people – it was scary, but liberating."
Ortega took business and marketing classes at DHBW University with other CI students and a group of German students in the same age bracket.
During their days off, they traveled, marveling at the Gothic cathedrals in Strasbourg, France, walking through medieval towns, sightseeing and because Ortega loves makeup and fashion, shopping in Paris. The trip left Ortega hungry for more travel.
Ortega plans to use the scholarship to pay for her June trip and is already saving for her next adventure, which she hopes is a trip to the United Kingdom.
Ortega will speak at the HI LA/Santa Monica scholarship awards ceremony where she plans to share her belief that travel makes us all more tolerant of other people and cultures. "We often dislike what we don't understand," she said. "Traveling opens up your mind."