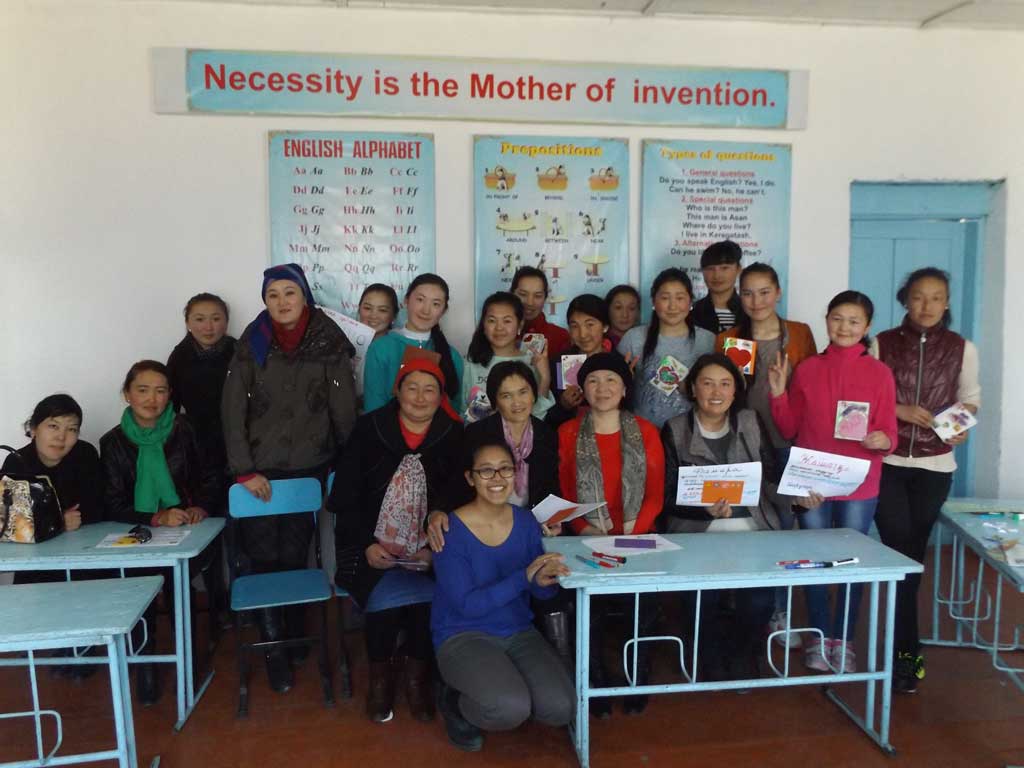 Nykole Sakihara
Whether performing on a stage in Malibu Hall or teaching English as a Peace Corps volunteer in Kyrgyzstan, Nykole Sakihara counts her Performing Arts degree, from CI as infinitely valuable.
"Theatre does more than just teach you how to act, because there is so much more to acting than standing on stage and pretending to be someone else," she said. "It involves teamwork, dedication, adaptability, patience, courage, humility (contrary to popular belief), and so much more. It gave me the courage to come halfway across the world, the dedication to stay here, and the humility to recognize that there is so much more to learn than I can teach."
After graduating from CI in 2014, Sakihara answered the call to teach children in a small village in Kyrgyzstan, a former Soviet republic in Central Asia. Living with a host family, she teaches English in grades six through 11, organizes English clubs, runs workshops for teachers, writes lesson plans, and reviews Small Project Assistance grants submitted by fellow Peace Corps volunteers.
"Interacting with my students is the most fun," she said. "Kyrgyzstan is a post-Soviet country and the students aren't used to an interactive learning style. So when I get to be goofy with my students and they open up is the best. Especially when it's a student that was previously uninterested in English class but has become more active."
At CI, Sakihara was active in student productions and as a Resident Advisor and Orientation Leader, which helped her acquire skills she uses daily in the Peace Corps.
"My time as a Resident Advisor and Orientation Leader taught me patience and flexibility," she said. "As a Peace Corps volunteer, you need extreme patience because the pace of life is just so different from what we are used to. Double that for flexibility. Also, Dr. Luda Popenhagen was a huge influence for me. I look up to her so much and everything she has accomplished. For me, having someone I thought so highly of, to believe in my skill as an actor and student was exactly the push I needed to believe in my own skill. I think without that confidence I wouldn't be where I am now."