Jaclyn Vandermay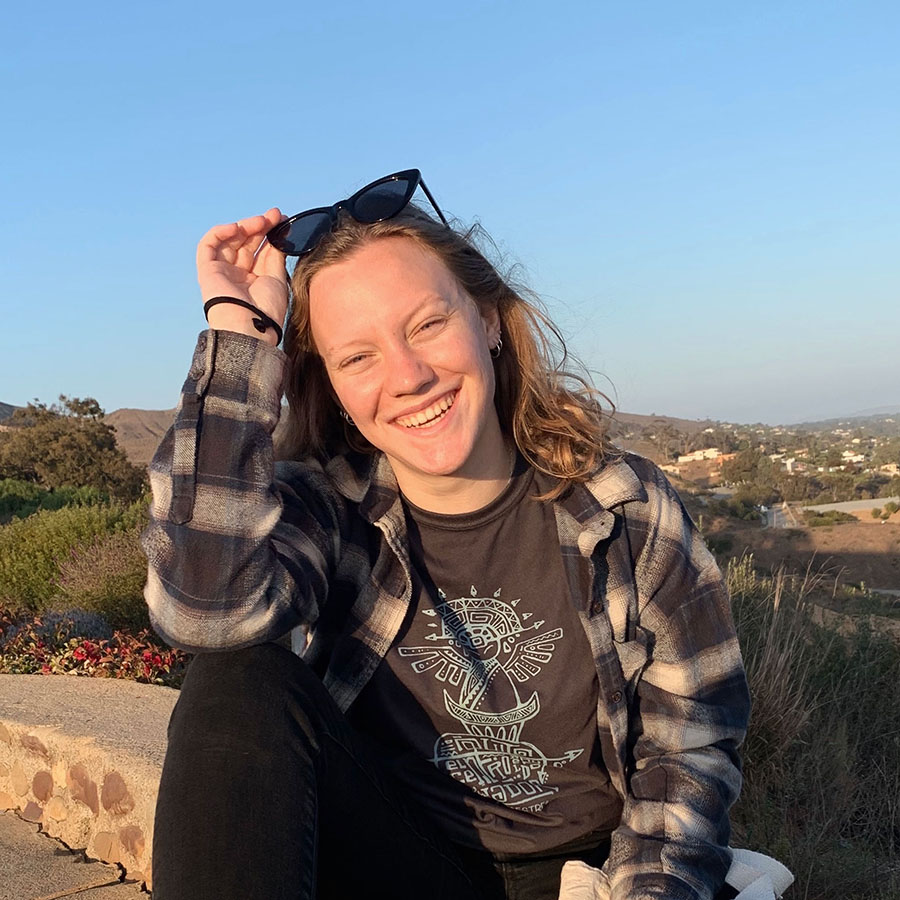 Class of 2021 graduate Jaclyn Vandermay (Studio Art/Digital Media Certification) is passionate about the field of art.
"Hard work isn't as hard if you really care about what you're doing," she said.
Using the graphic design and screen printing skills she learned in class, Jaclyn put that passion to work as she used the rolling hills of the CSUCI campus to inspire her design for the new CSUCI Course Catalog cover (swipe to view).
"There are so many different lovely courtyards and corners on campus to study or spend time in. I originally took the reference photo back in November of 2018, when I was spending some time in a courtyard soaking up some sun."
Jaclyn, who works under the art alias of "Kiki May," chose to reference this photo because she was drawn to the angles and the composition of the scene. She quickly saw how she could break up the image into blocks of colors.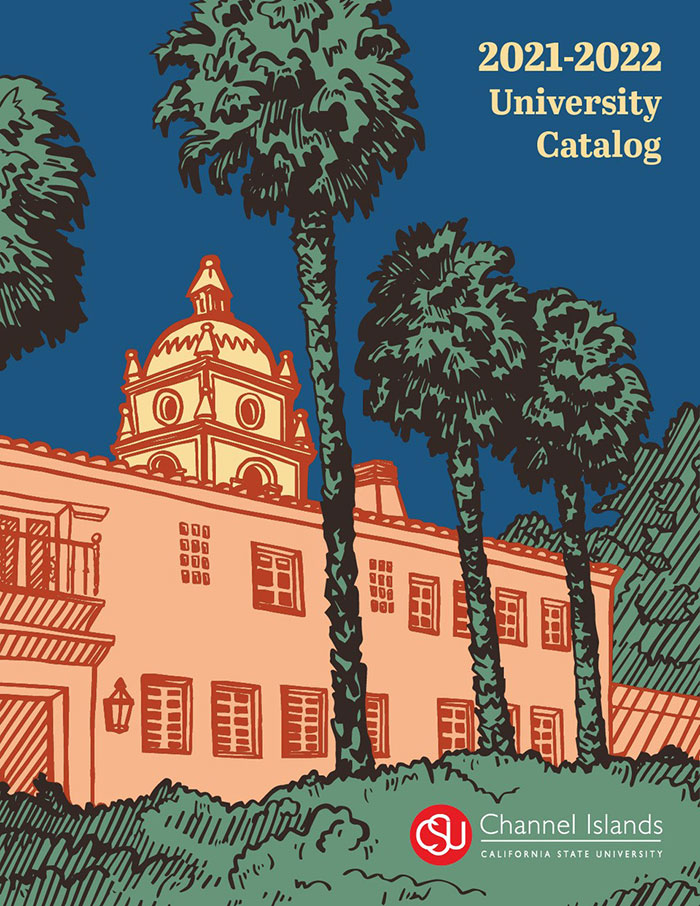 "I was also drawn to seeing the Bell Tower from an unexpected angle, and the way the foliage framed the tower while still being a key element in the scene."
As CSUCI is an officially recognized Tree Campus U.S.A., Jaclyn felt strongly that plants should play a key role in the design
Jaclyn will pursue new horizons as she graduates in 2021 with mixed feelings.
"I'm very excited, but I'm also leaving a beautiful and creative campus - which is bittersweet. It's encouraging to know that even as I leave there are so many new minds and creatives that will fill that space and continue the legacy of growth that's been built."
Jaclyn envisions no "dream job" just yet, but imagines something even better.
"All I know is I love art and creative people, and wherever I end up I hope it involves creativity, and kind people."