CI to Host Inaugural "CI Relay for Life" - March 2 & 3
CI has been designated by the American Cancer Society (ACS) to host a Relay for Life on campus next spring, as ACS identifies potential for success with the CI spirit and reputation for collaboration at this University.
To date, 26 teams and 142 members of the CI community have registered to participate in this historic event led by students Veronica Palafox and Jacklyn Simonson, which include teams of student clubs and organizations, on-campus housing, alumni, staff, faculty and administrators.
The inaugural "CI Relay for Life," which is scheduled for March 2nd and 3rd, will be dedicated to Dr. Stephen Lefevre. "CI Relay for Life" student organizers all agreed that it would be fitting to honor the spirit of an esteemed CI mentor, professor, colleague, and friend.
The success of the event will also be enhanced by the guidance of CI alumna and former Student Government President and ASI Chair, Jessica LaRoe Easterly, who has worked for the American Cancer Society for the past four years as the Relay for Life Manager for several community relays throughout Ventura County.
For additional information contact Veronica Palafox or Jackie Simonson at ext. 2730 or email relayCI@gmail.com – or go to the CI Relay for Life website: www.relayforlife.org/csuchannelislandsca
Island View Orientation 2012: Creating a Sustainable Program
The dates for Island View Orientation (IVO) are now set! For the first time in CI history, the campus-wide collaborative will have a new, sustainable approach, with the same small-university feel. In order to accommodate an increase in students this coming summer, and in years to come, the program will have "red" and "silver" tracks which will essentially accommodate two orientations in one. The New Student/Transfer Orientation Committee along with Drs. Neuman and Sawyer, have approved the below dates for this coming summer. Please mark your calendars and look for information in the coming months, including reserving your space at Marketplace and adding upcoming program information to the orientation flash drive. We look forward to another successful campus-wide collaborative.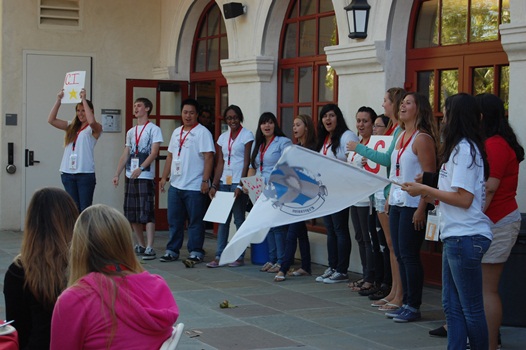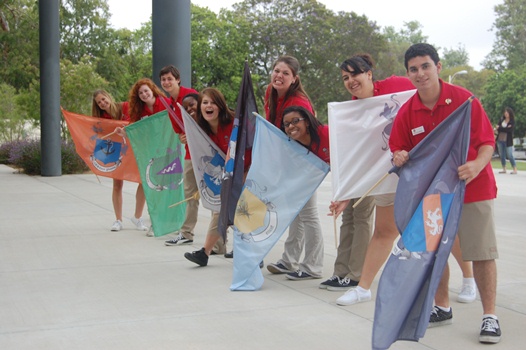 Freshman Orientation Dates
June 25 & 26  (Mon-Tue)
June 29 & 30  (Fri-Sat)
July 2 & 3 (Mon-Tue)
Alternative Date/Transfer Orientation
For additional information contact Kirsten Moss-Frye, Associate Director of Access, Orientation & Transition Programs, at ext. 3156 or Kirsten.moss@csuci.edu.
© Wavelength December 15, 2011