Fall 2011 CI Employer Panel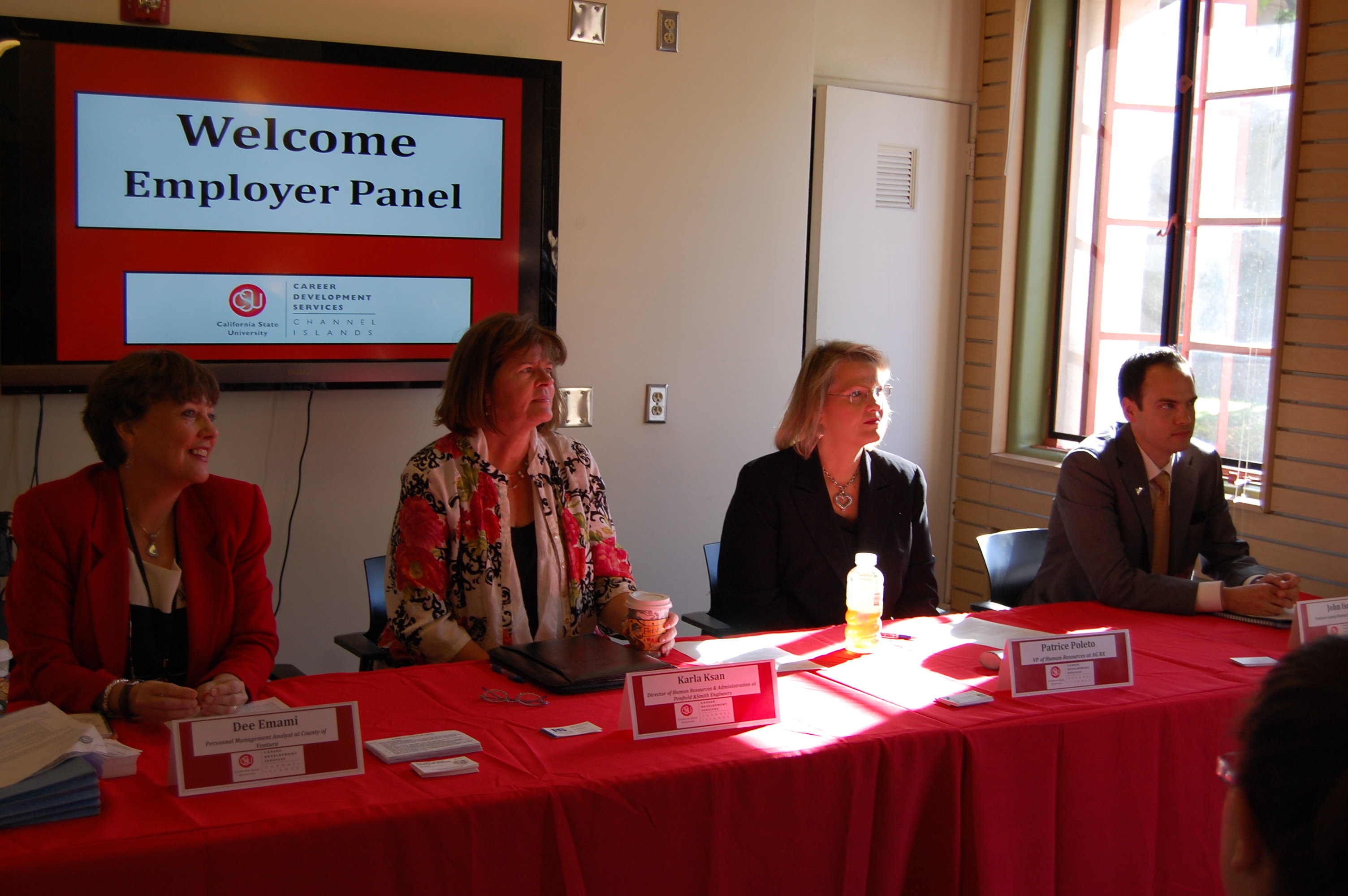 On Nov. 2 Career Development Services hosted the Fall 2011 CI Employer Panel. The event   was an opportunity for students to network with local employers and gain career advice in the areas of networking, interviewing skills, and resume critique. The panel featured four management and human resource professionals including Patrice Poleto, Vice President of Human Resources at AG RX; Karla Ksan, Director of Human Resources and Administration at Penfield & Smith Engineers; John Israel, Ventura County District Manager at Vector Marketing; and Dee Emami, Personnel Management Analyst at the County of Ventura.
Each panel member represented a wealth of experience in their respective fields. All panelists reinforced the significance of building key contacts in the field through networking and proactive approaches to acquire career opportunities.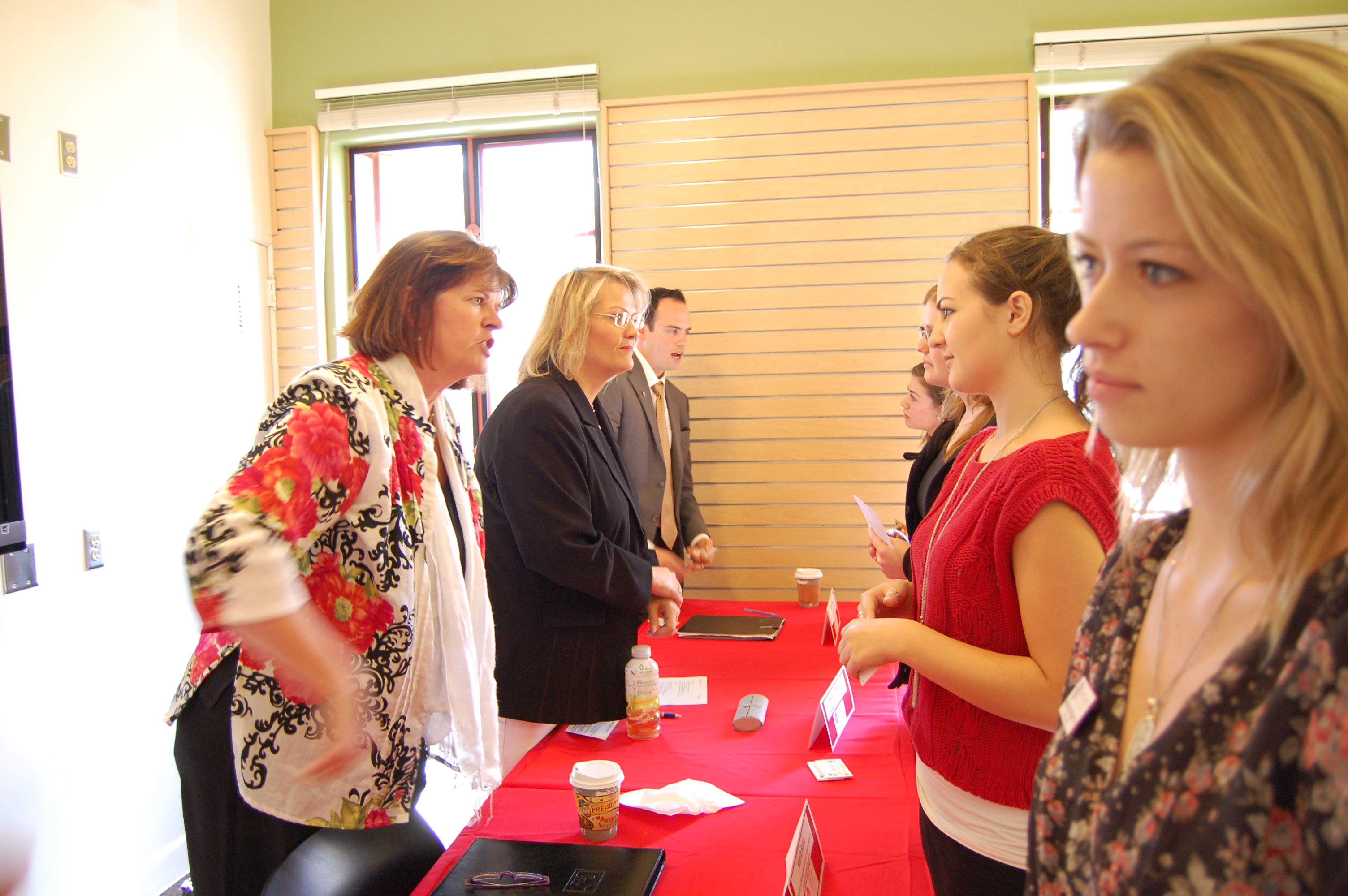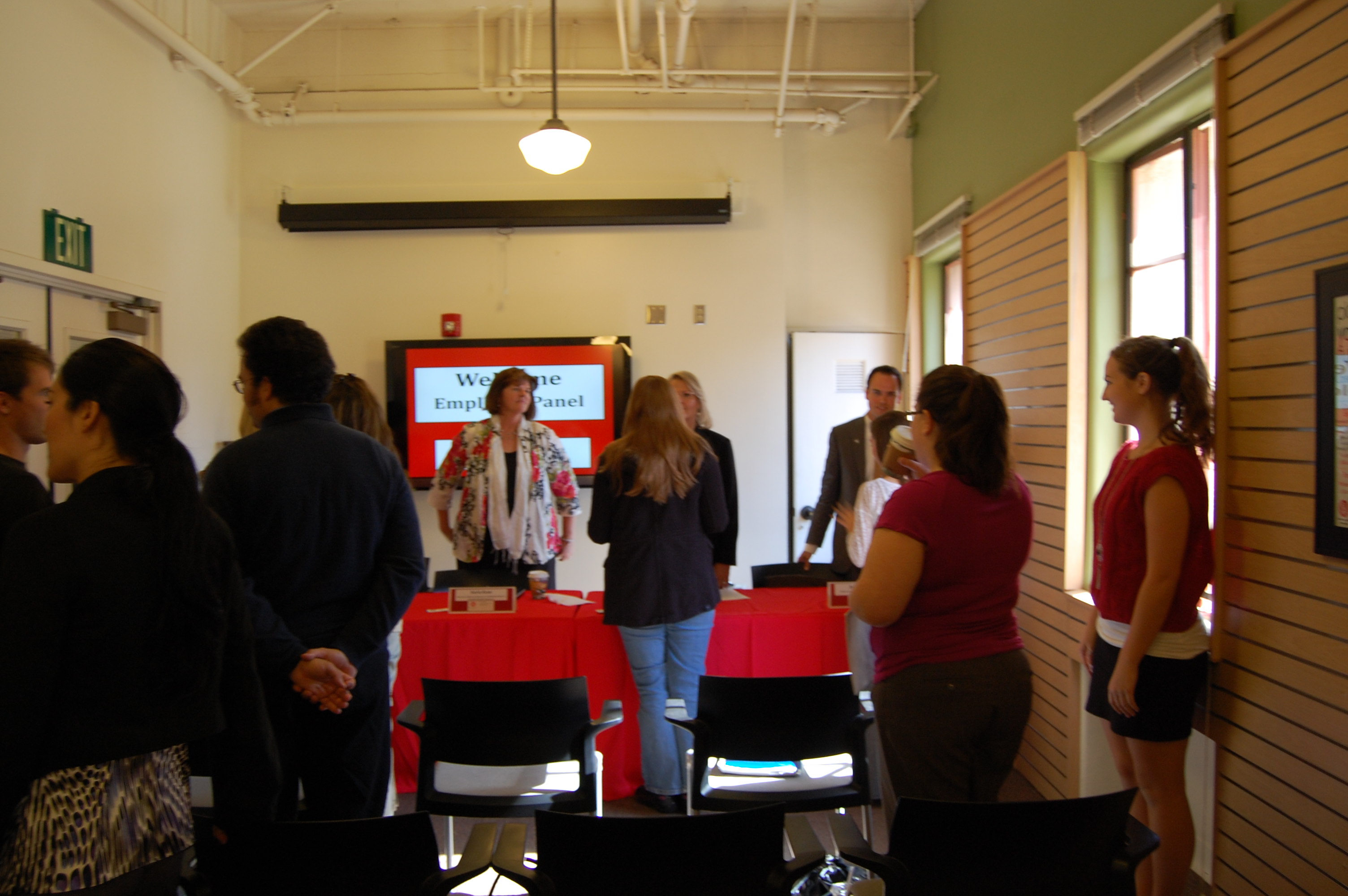 For additional information contact Amanda Carpenter, Coordinator for Career Development Services, at ext. 3565 or amanda.carpenter@csuci.edu.
Charitable Campaign Kickoff and Spooktacular is a success!
The Annual Charitable Campaign and "Spooktacular" event for faculty and staff was held on Oct. 31st.  The day kicked off with department decorating contests with the following departments winning awards: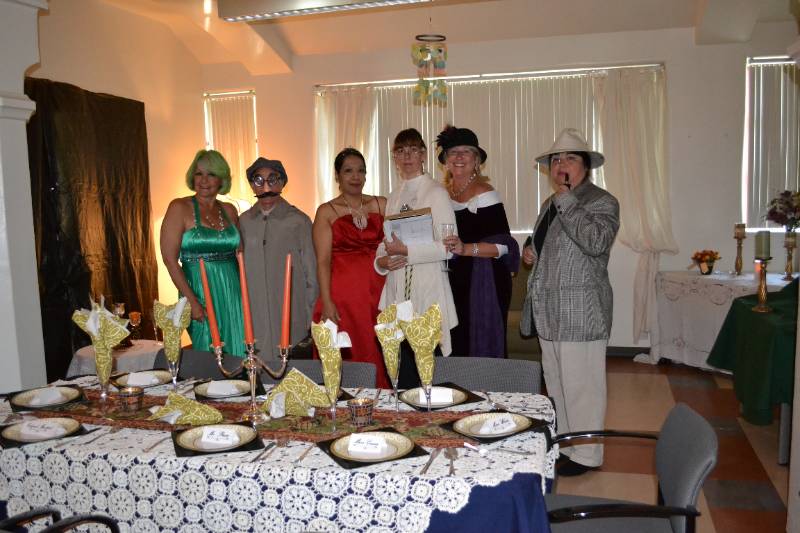 Best Newbie- Student Business Services  
Most Humorous- Finance & Accounting
Creative- Credentials/School of Education
Scariest- OP&C
Honorable Mention- Broome Library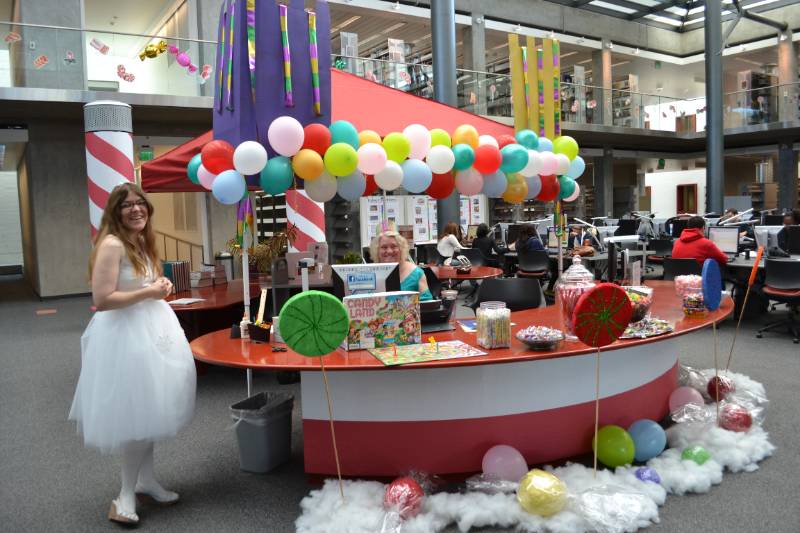 Individual Winners:
Scariest- Robert Perez
Most Humorous- Phyllis Vicker
Creative- Martha Reyes
Honorable Mention- Rachel Danielson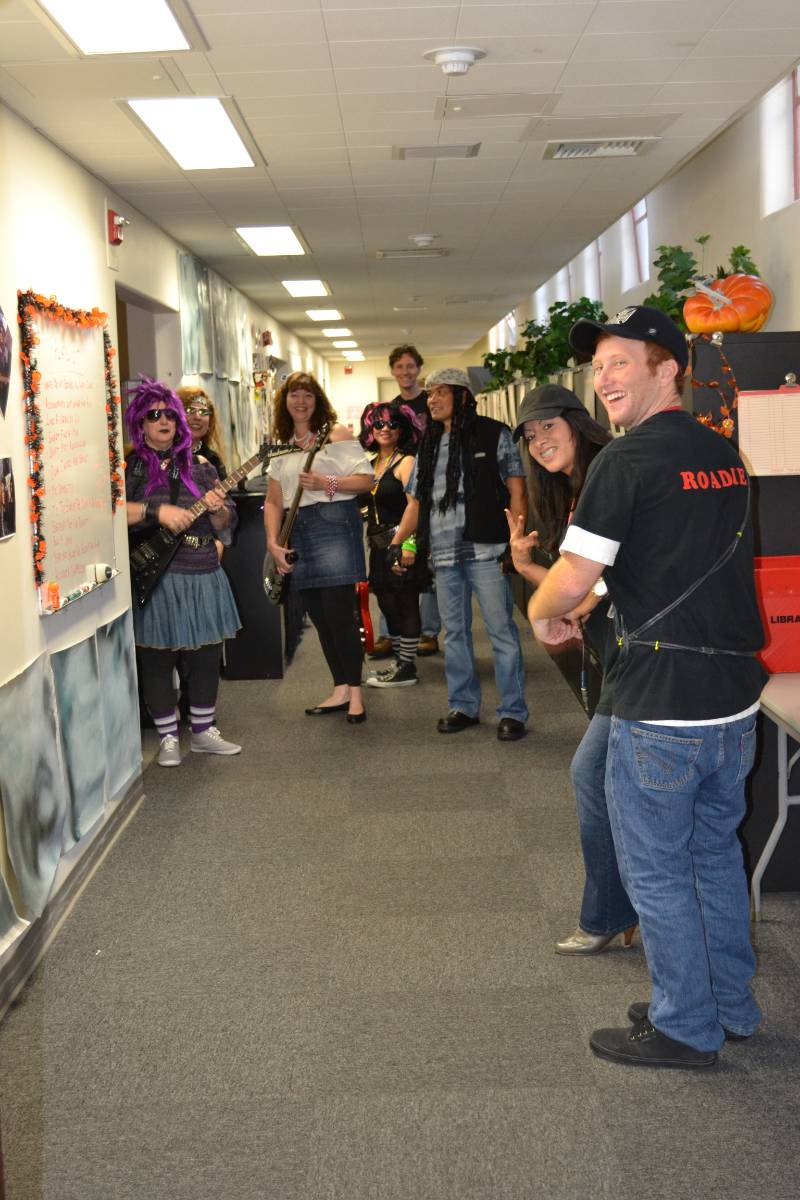 The focus of this year's Charitable Campaign was volunteerism.  Provost Dawn Neuman kicked things off by speaking on the importance of volunteerism in our local communities.  Other speakers included Cheryl Paey from United Way, Karen Jensen from Food Share, and Kathleen O'Halloran, from Habitat for Humanity.
During the "Spooktacular" raffle prizes were awarded as well as prizes for faculty and staff who completed their "Spooktacular Passport" after visiting all of the decorated departments on campus!  As always, the Staff Activities Committee did a fabulous job creating a wonderful event and an afternoon of spirited fun as well as providing great information about volunteering or donating resources to some very worthy causes!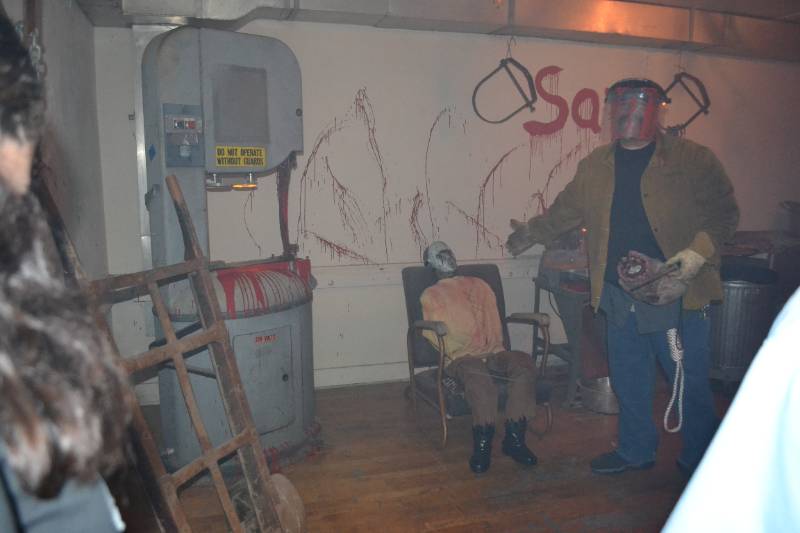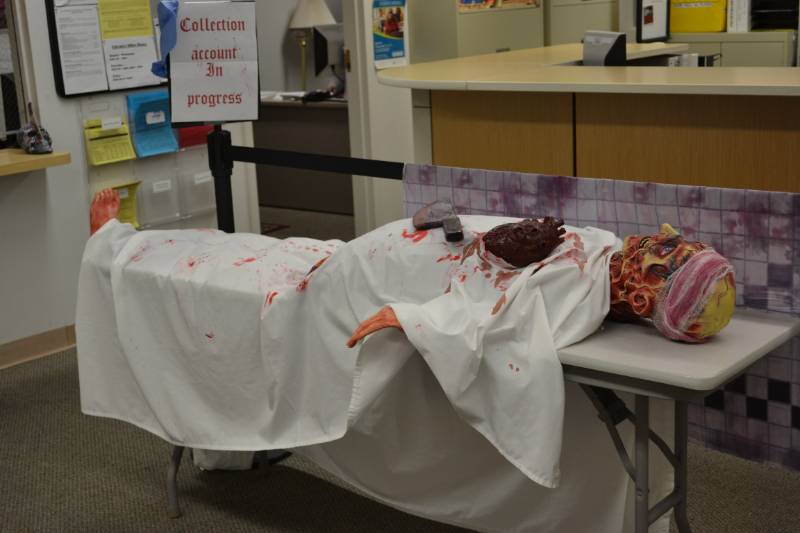 For additional information contact Human Resources at ext. 8490.
Family Weekend 2011 World Art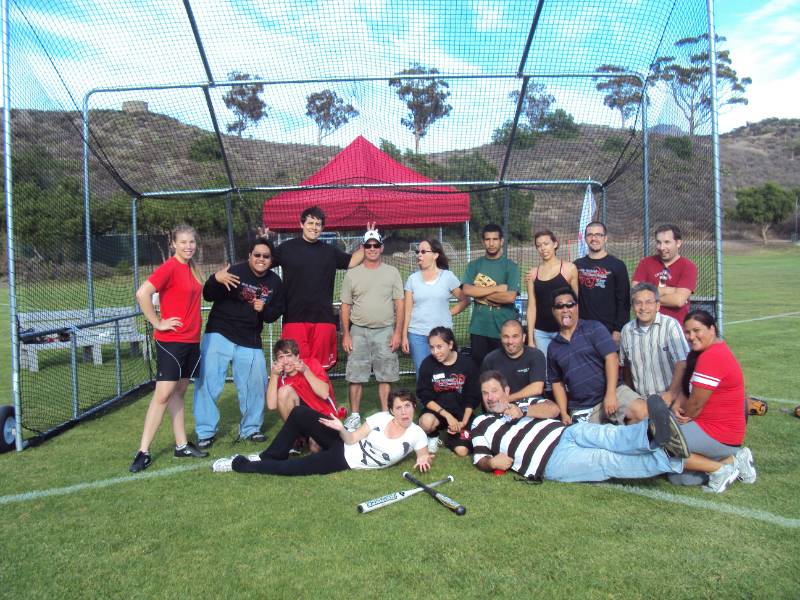 New Student, Orientation & Transition Programs would like to thank students, faculty, and staff volunteers for their support and dedication for this year's Family Weekend!
It is through your participation and assistance that we were able to facilitate over 50 families that attended the event.  In a Family Weekend survey we asked parents to "describe what student-centeredness at CI means to you." One parent said, "My daughter feels totally connected to CI and that she is more than just a number. It feels like she is part of a family." This parent reflection is validating for us all in the work we do each day to put students at the center of the educational experience.
For additional information contact Kirsten Moss-Frye, Associate Director of Access, Orientation & Transition Programs at ext. 3156 or kirsten.moss@csuci.edu.
Score for the Cure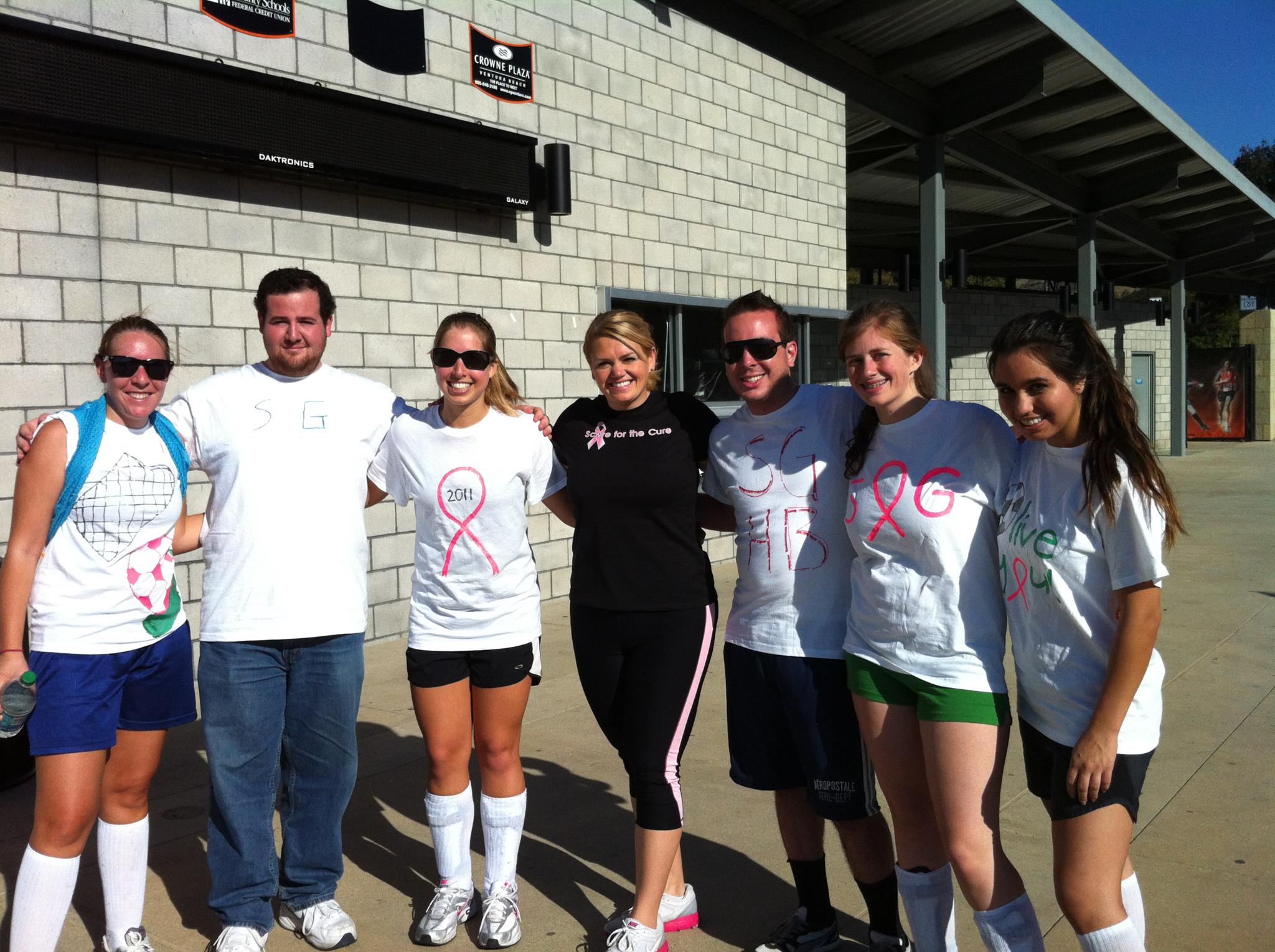 On Oct. 29 Student Leadership programs and Student Programming Board hosted a CI SoccerFest Tournament to support the Ventura College Women's Soccer Program's Score for the Cure Campaign.  Through t-shirt sales and player registration fees over $1,450 was raised to donate to the Ventura Community Healthcare Foundation that will provide mammograms to women who do not have health insurance.  Additionally, President Rush has matched funds raised for this important cause!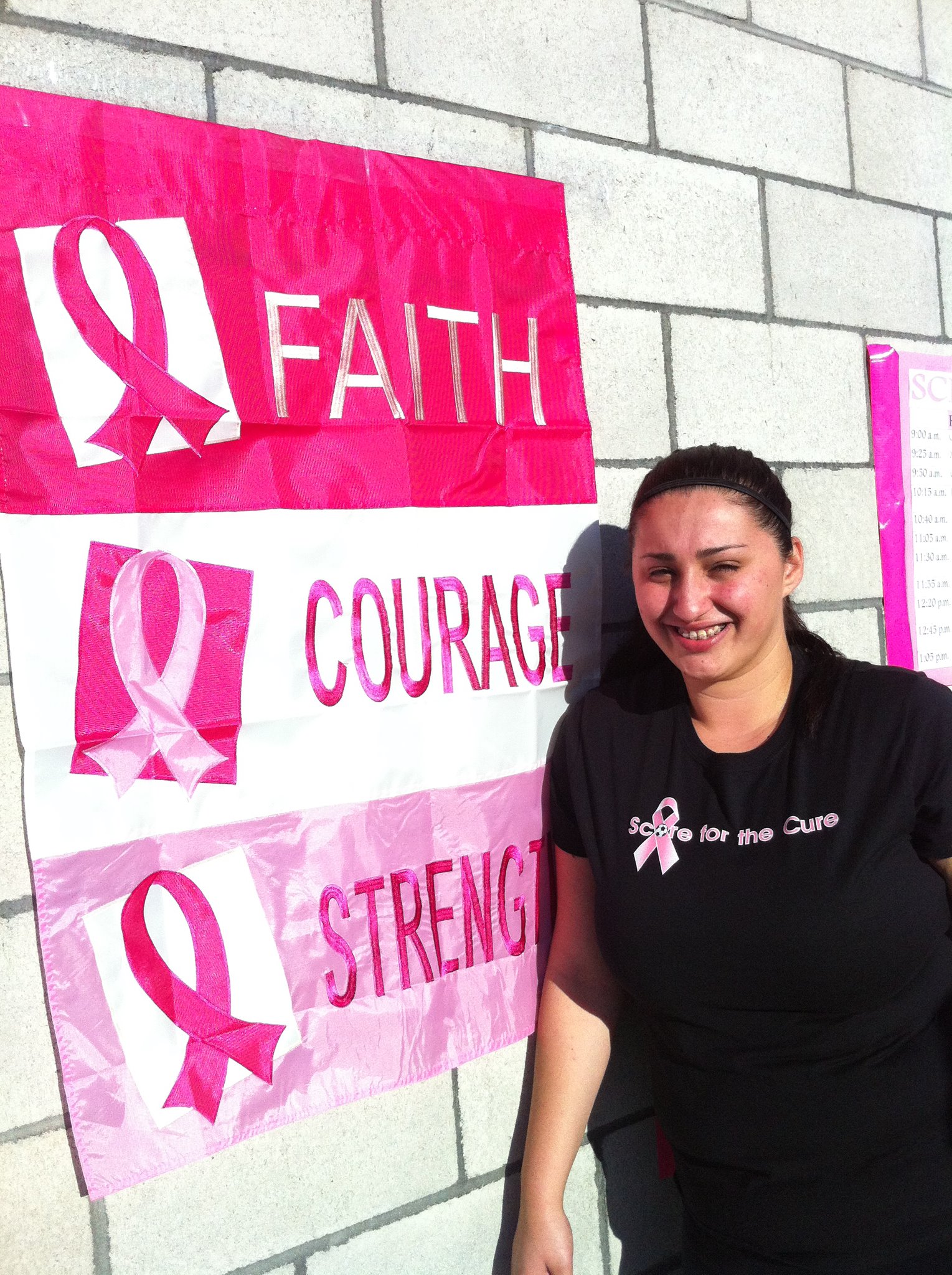 The four student organizations that participated in the tournament were Student Government, Latina Leadership Coalition, Student Programming Board and El Club de Español.  Everyone had fun and enjoyed playing a game of soccer while contributing to a positive cause.
Thank you to everyone who participated, donated, or came out to support the event, particularly  Veronica Palafox, Student Programming Board President, and Steve Hoffman, Ventura College Women's Soccer Head Coach.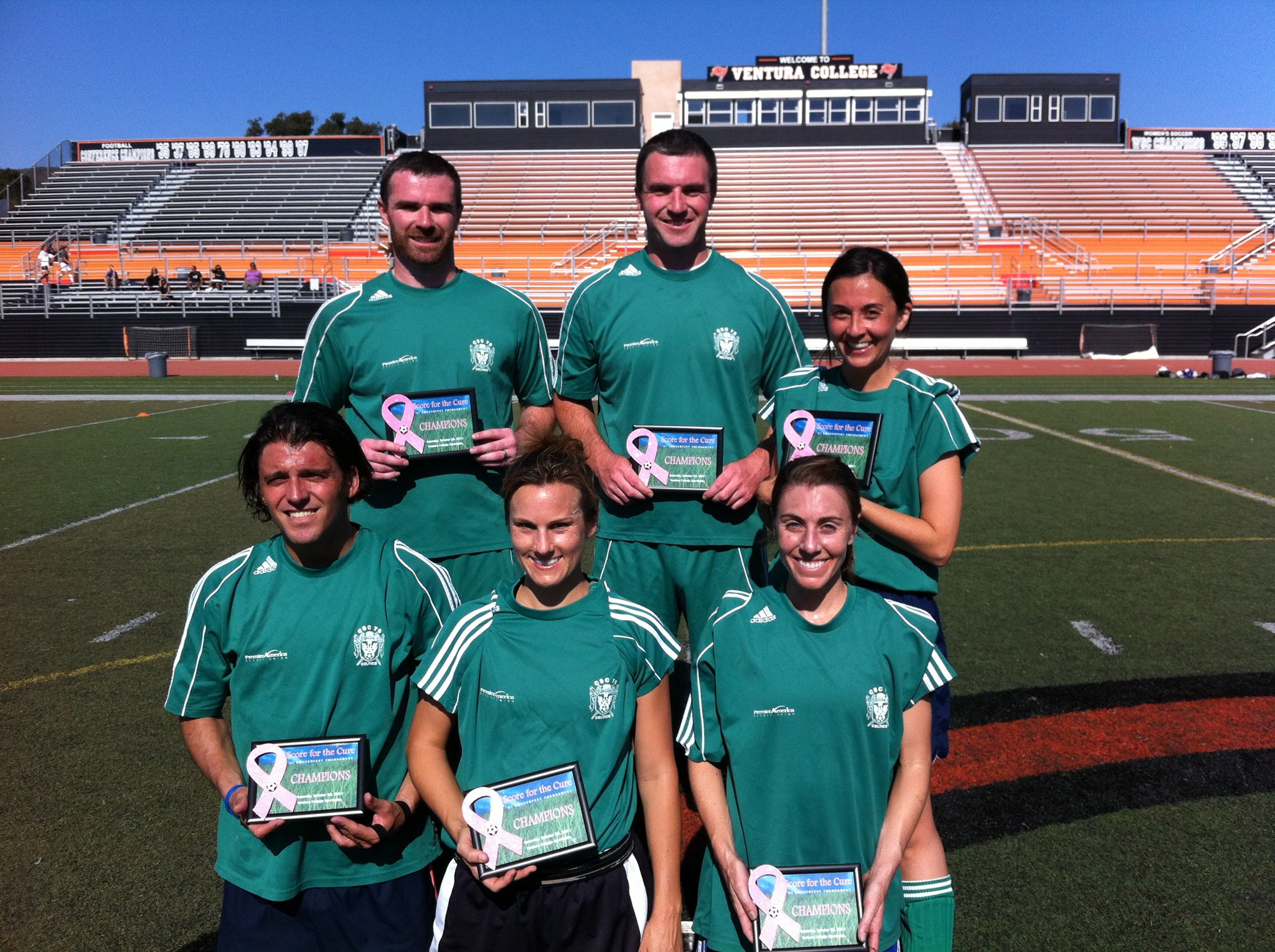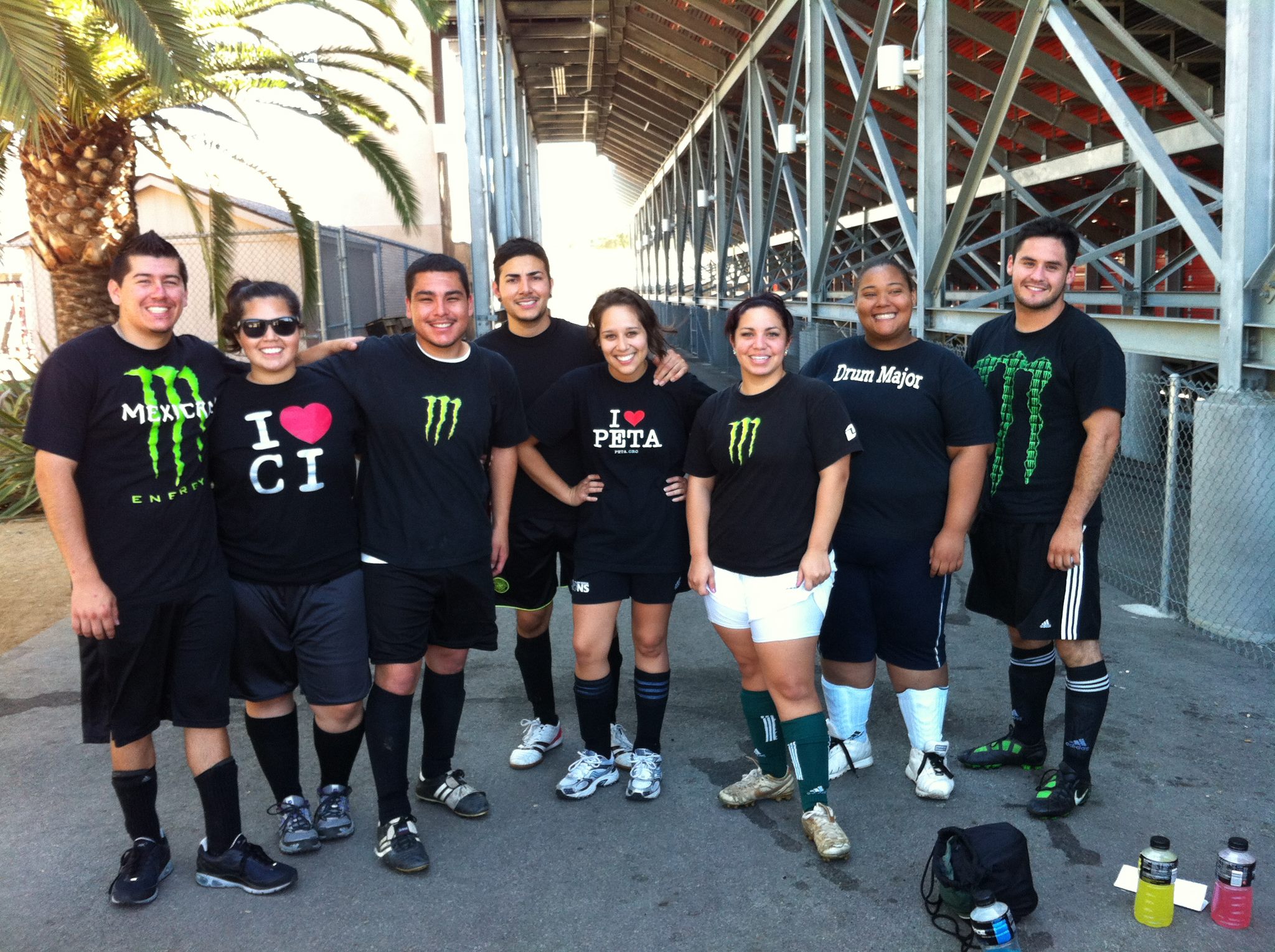 For additional information contact Jaimie Hoffman, Assistant Director of Student Leadership Programs at ext. 3141 or jaimie.hoffman@csuci.edu.
© Wavelength November 10, 2011