Registration continues for FREE R.A.D. Self Defense Training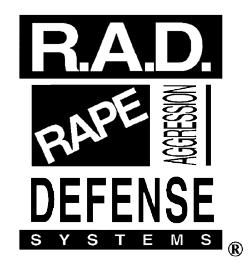 Spaces are filling quickly for this semester's class! Class size is limited; register now at Police & Parking Services Customer Service located in Placer Hall between 8:00 a.m. and 3:00 p.m. weekdays. A $20 deposit will be collected at the time of registration and will be fully refunded upon completion of the course. A wait list will be established for the next class offered spring semester.
Could you effectively defend yourself if attacked? Learn how from trained University Police personnel at this 12-hour class held on Nov. 7, 8, 14 and 15 (3 hours each day from 6:30 – 9:30 p.m.) for women students, faculty and staff – free of charge. Participants must attend all 4 sessions to complete the program.
The Rape Aggression Defense System is a program of realistic, self-defense tactics and techniques. This comprehensive course for women begins with awareness, prevention, risk reduction and avoidance, and progresses to the basics of hands-on defense training.
For additional information, please contact Officer Dan Russ, University Police, at ext. 8444 or dan.russ@csuci.edu.
© Wavelength October 27, 2011