Guests enjoy "Una Bella Sera (a beautiful evening) in the historic orchards of Limoneira Ranch
More than 350 community and campus community members celebrated the twelfth-annual President's Dinner al fresco at Limoneira Ranch in Santa Paula on Sunday, Oct. 2. The highlight of the evening was the presentation of the prestigious Robert J. Lagomarsino Award to the Martin V. and Martha K. Smith Foundation and the Smith Family.
Guests enjoyed a five-course gourmet feast in the warm, breezy afternoon sun. Fine wines were created exclusively for the event. Unique live and silent auctions, including the Stand-Up for Students pledge, helped raise more than $119,000 to support the University's highest priority needs.
Thank you to all of the students, volunteers, faculty, alumni and staff that helped make the President's Dinner a grand success.
For additional information, please contact Alissa Larreta, Events Specialist, at ext. 8916 or alissa.larreta@csuci.edu.
The Inaugural Freshman Reunion - Oct. 21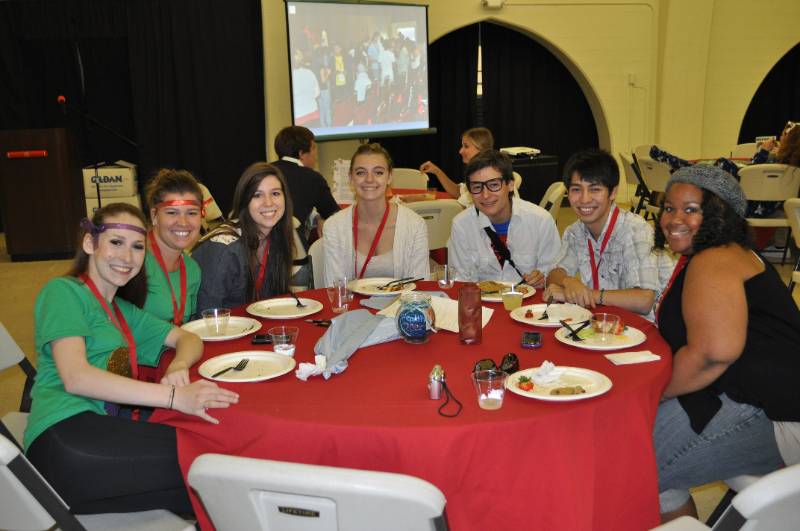 Summer 2011 marked the 10th anniversary of the Island View Orientation program, which Orientation Leaders refer to as "Generation X."
Presented by New Student, Orientation and Transition Programs (NSOTP), a Freshman Reunion was held on Friday, Oct. 21 prior to the "Curse of the Block Party" event, as an opportunity for the freshman class, the class of 2015, to reunite with their peers and Orientation Leaders. The event, part of the program's efforts to assist and assess students with their transition to university life, was developed by the Orientation Leaders after reading articles regarding first year student's transition to college life, as a component of their spring training. The team thought it would be helpful and fun to "keep IVO going" into students' first year. "This is truly a remarkable team of student leaders." states Kirsten Moss-Frye, who oversees the NSOTP program.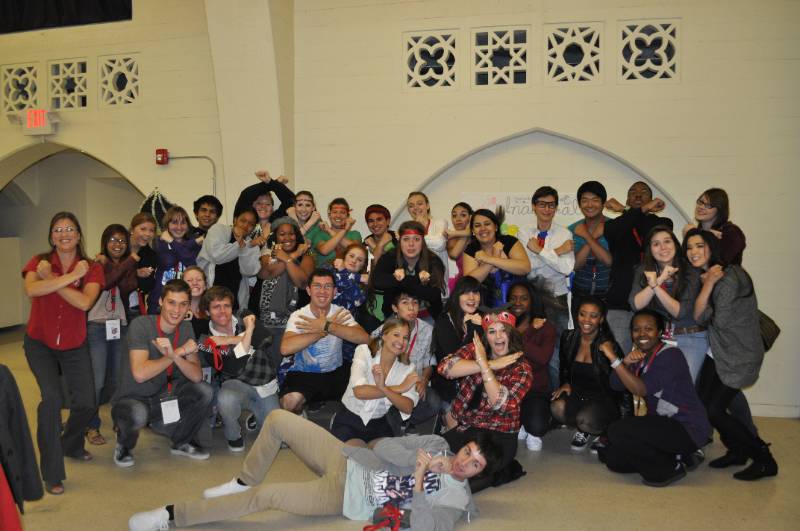 Students received a Class of 2015 t-shirt to culminate the event, after completing a survey. The inaugural event was a great start to building new relationships among the freshmen and with their orientation leaders.
The Freshmen Reunion was attended by Student Government, Student Programming Board, NSOTP staff, including all 10 Orientation Leaders from the summer and in collaboration with the "First Year Involvement" program facilitated by Housing & Residential Education.
For additional information, please contact Kirsten Moss-Frye, Associate Director for Access, Orientation and Transition Programs at ext. 3156 or kirsten.moss@csuci.edu.
CI Alumni Panel held Oct. 19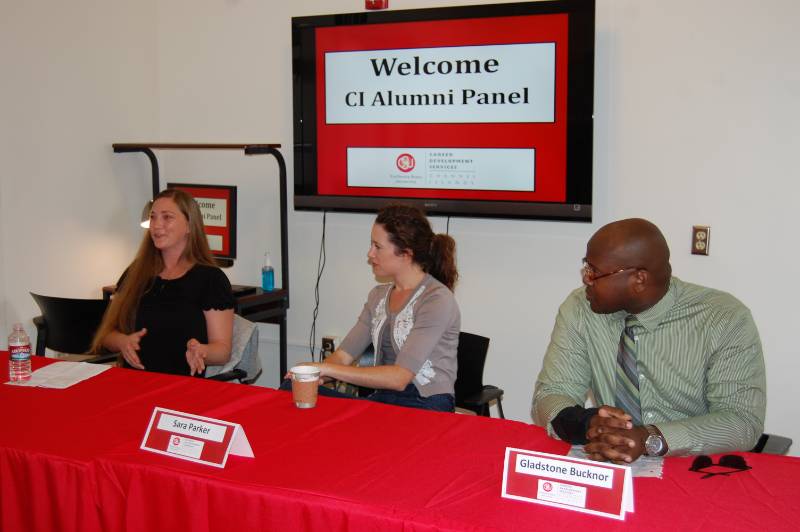 On Wednesday, Oct. 19, Career Development Services hosted the fall 2011 CI Alumni Panel. This event was an opportunity for students to network with CI alumni and gain advice on topics surrounding career pathways, preparation for graduate school, transitioning from student to professional, and trends in the current workplace. Three dynamic CI alumni presented at this event including Gladstone Bucknor '06, Sara Parker '09, and Melissa Mirkovich '05. Bucknor shared his professional experience as an Adult Services Librarian at the Camarillo Public Library, as well as suggestions on how to prepare for internships. Parker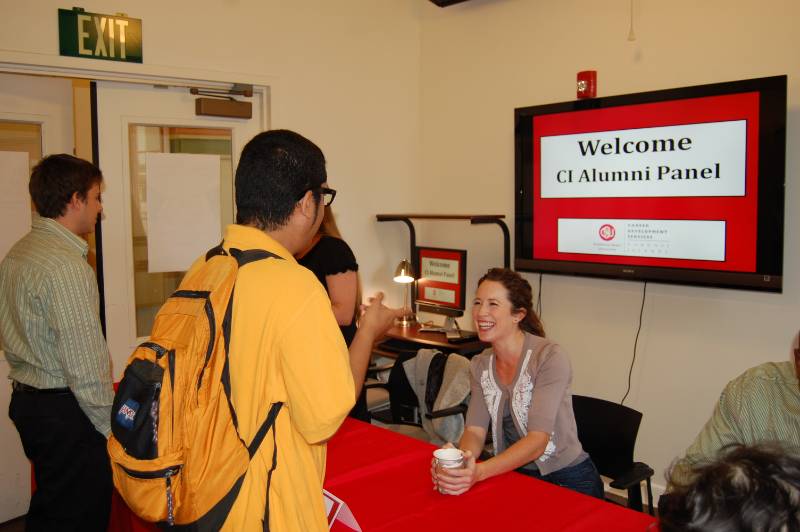 highlighted strategies related to planning for graduate school along with ways to strategically make connections with local community organizations to create opportunities for relevant career experience. With six years of sales experience at SAGE Publications Inc., Mirkovich '05 offered tips and techniques on how to proactively seek employment opportunities including innovative job search techniques. All panelists reinforced the significance of building key contacts in the field, internship experience, and proactive approaches to acquire career opportunities.
For additional information, please contact Amanda Carpenter, Coordinator for Career Development Services, at ext. 3565 or amanda.carpenter@csuci.edu.
© Wavelength October 27, 2011