Educational Opportunity Program's 9th Annual End of the Year Banquet
On April 11 the Educational Opportunity Program (EOP) celebrated its 9th annual End of the Year Banquet. Each year, EOP recognizes outstanding staff, faculty, and EOP students that actively demonstrate EOP's mission of providing incoming students from historically underserved backgrounds with the tools and support that will help them succeed in college and ultimately graduate from CI. In addition to the awards, two student leaders, Korri Faria and Franchesca Brown gave inspirational speeches about how EOP has impacted their lives. The evening culminated with all 2012 EOP graduates receiving a certificate of completion and special medallion to be worn at graduation. EOP graduates include: Alejandro Angel, Mario Apolinar, Franchesca Brown, Cesar Ceja, Korri Faria, Erica Jimenez, Danielle Lemire, Lyzzet Luna, Raquel Magaña, Veronica Palafox, Yessenia Perez, Cindy Quirino, Jevon Wilkes, and Myra Villaseñor.
Congratulations to the following award winners: Dr. Christy Teranishi Martinez, Faculty Mentor Award; Jennifer Chapman, Staff Mentor Award; Yesenia Rosas, Academic Achievement Award; Erica Jimenez, EOP Service Award; Cindy Flores, Outstanding Leadership Award;
Jevon Wilkes, EOP Student of the Year Award.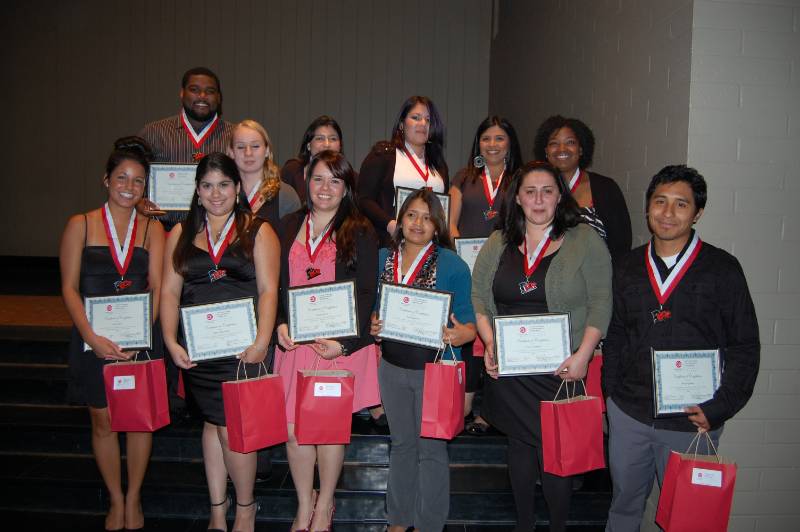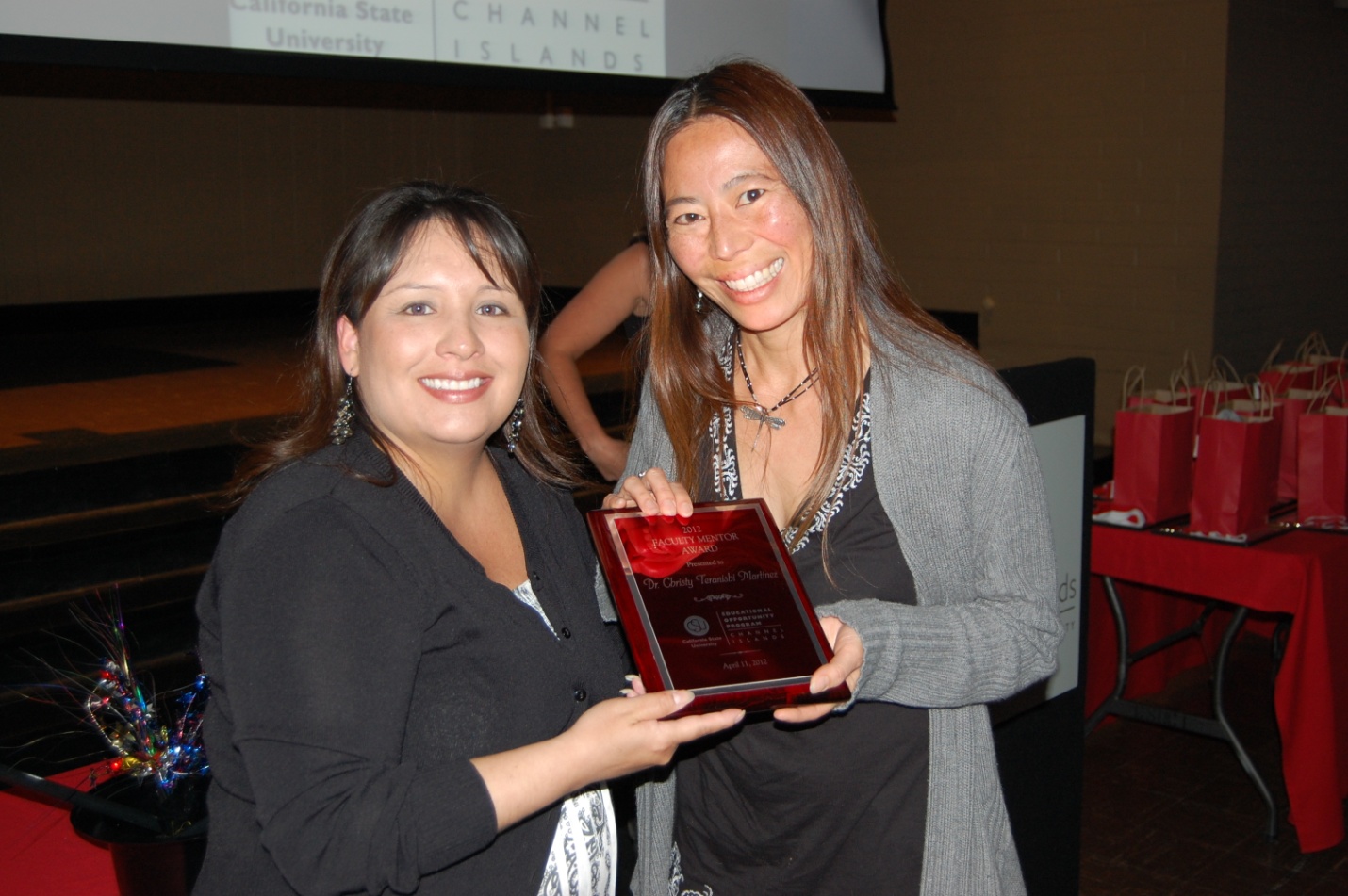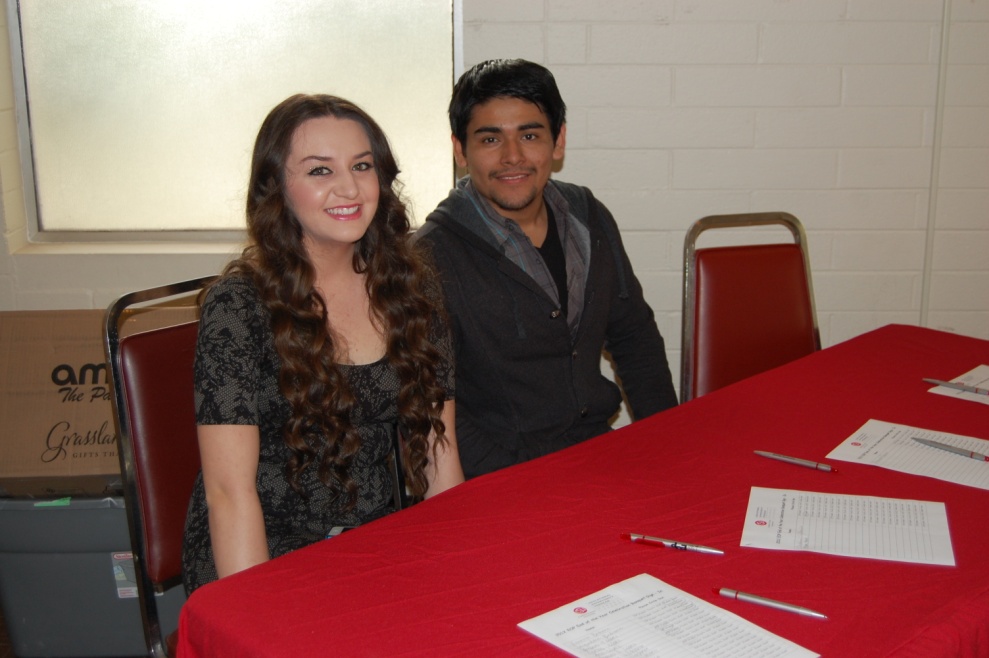 For additional information, please contact Kari Moss, Educational Opportunity Program Counselor, at ext. 8511 or kari.moss@csuci.edu.
CI Triathlon Club competes in Santa Maria
On April 14 the CI Triathlon Club competed in the Tri for Fun triathlon hosted by the YMCA of Santa Maria. The triathlon consisted of a 400 meter swim, a 12 mile bike ride, and a 5k to finish it all off. CI student participants included Nick Puhek who took home first place in his age division got a time 1:15:50; Mitsuki Fukumoto with a time of 1:48:53; Elizabeth Anson with a time of 2:14:20; Hilary Lehman with a time of 1:58:57; Zein Alameddine with a time of 1:43:14; Hattie Borg with a time of 1:40:58 and Stephanie Garcia with a time of 2:23:12. The group has one more event coming up on April 28 in Irvine.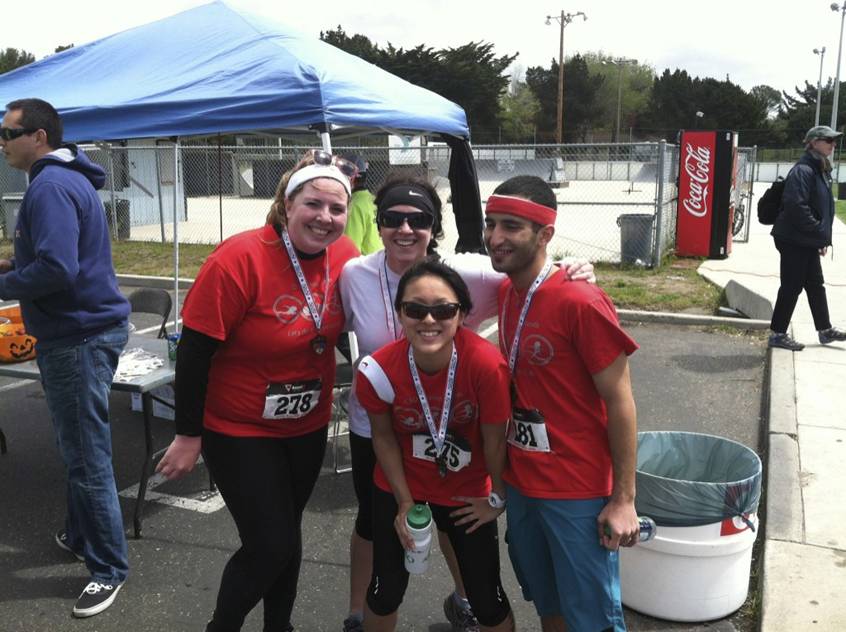 For more information on the Triathlon Club, contact Jillian Scism at ext. 8902 or jillian.scism502@csuci.edu.
Career Week 2012 is a Success!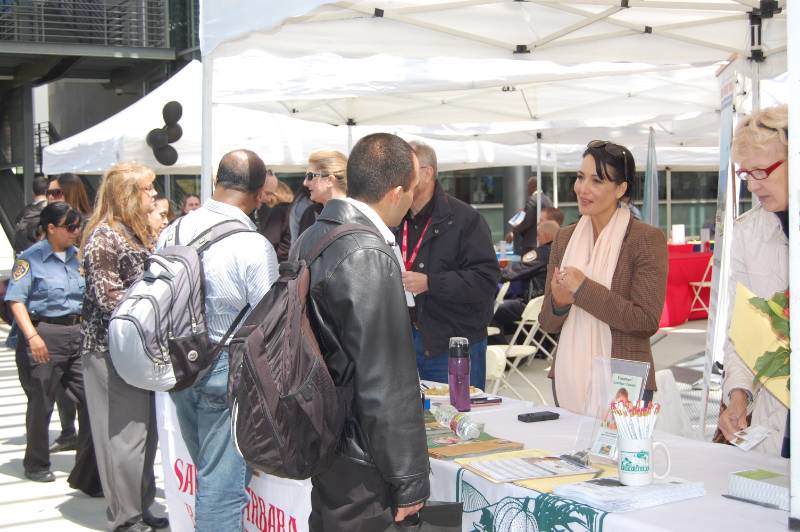 Career Development Services (CDS) hosted a successful Career Week 2012 featuring a series of events to prepare CI students and alumni for the 10th Annual Career & Internship Fair! 
Highlights of Career Week included the Dress for Success Fashion Show, Resume Clinic,
Employer Panel and 10th Annual Career & Internship Fair, sponsored by the Martin V. Smith School of Business & Economics, along with the Business & Technology Partnership.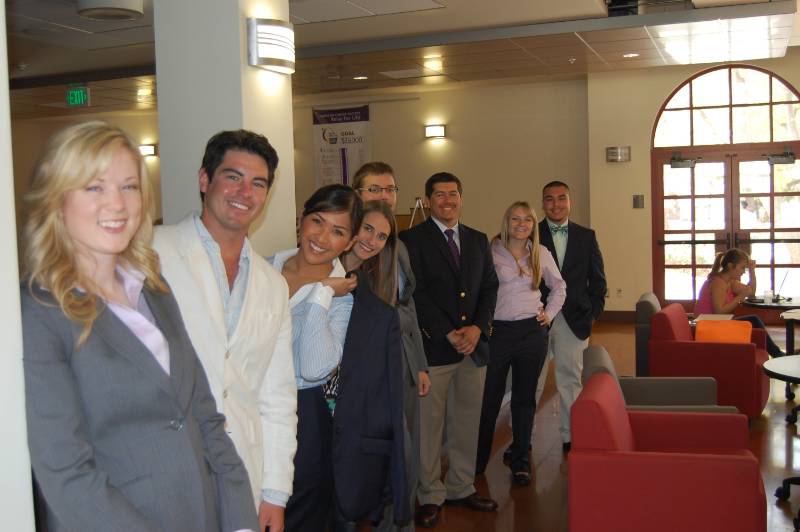 CDS hosted the largest career fair in CI history, with 47 employers represented, along with over 600 CI student participants who were seeking part-time, full-time, and/or internship opportunities. Employers indicated that CI students were high quality candidates who were well prepared, focused, and eager to meet their employment needs. All participating employers actively recruited to fill their positions and many collected applications from CI students at the fair. Additionally, employers indicated in an evaluation survey that they will follow up with 440 candidates to schedule formal interviews.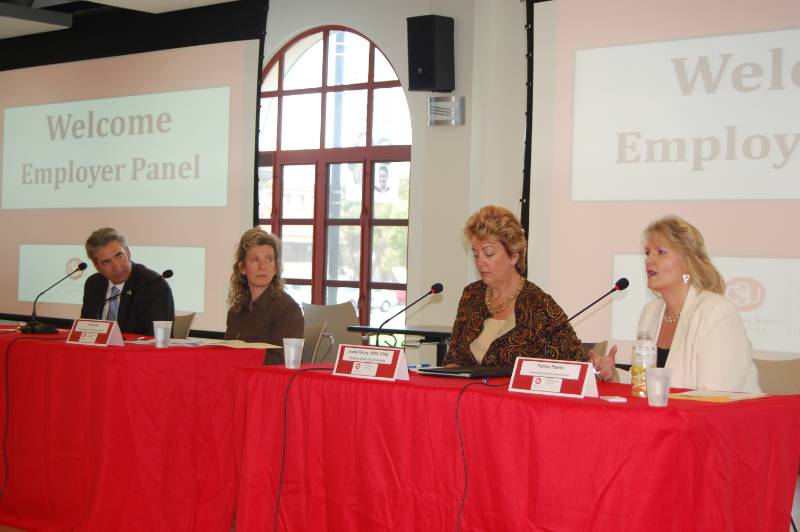 For additional information hosted by CDS, contact Amanda Carpenter, Coordinator for Career Development Services, at ext. 3565 or amanda.carpenter@csuci.edu.
CI Model UN Team Wins Recognition at Two Spring Conferences
This semester the CI Model United Nations team excelled at two conferences, bringing home multiple awards. The first event was the Western Model United Nations held at Santa Barbara City College, Mar. 29-Mar. 31. During this conference, senior MacKenzie Garcia, as Uganda in the Human Rights Council, was named the Outstanding Delegate in that committee—the top award. Also, Steven Jordan, portraying Ecuador in the Historic Security Council was named Best Delegate. Kurt Harris received an Honorable Mention as Uganda in the General Assembly First Committee.  MacKenzie Garcia was also chosen as Under Secretary General for the conference next year, and will serve with a Secretary General from Occidental College.
The other team members are: Matthew Bateman, Kristina Cervi, Sofia Farid, Stephanie Garcia, Kyle Harris. Robert Lestak, Andre Ross, Sara Sanders, Pieter Turley, David Winston, Markus Wurtz, and Trevor Yslas. Dr. Andrea Grove and Dr. Chris Scholl from the Political Science Program are the advisors to the group.
During April 20-24, the team participated in the Far West Model United Nations in Burlingame, which draws teams from all around the US, Canada, and Russia. This year, all three of CI's delegations—Ecuador, Guatemala, and Zambia—received recognition.
The CI Model United Nations team formed in Spring 2008 and has competed in three events each year since then: Northwest MUN in Seattle in the fall, West MUN in Santa Barbara in spring, and MUN of the Far West in the spring. These events have been funded by IRA funds, the Center for Community Engagement, and the Political Science Program. Model UN is a simulation of the UN's committees. Students step into the shoes of ambassadors from UN member states to research and debate current issues on the organization's agenda. While playing their roles as ambassadors, student "delegates" make speeches, prepare draft resolutions, negotiate with allies and adversaries, resolve conflicts, and navigate the Model UN conference rules of procedure - all in the interest of mobilizing "international cooperation" to resolve problems that affect countries all over the world.
Each spring semester, students enrolled in POLS 490: Special topics—Model UN will earn course credit for their studies.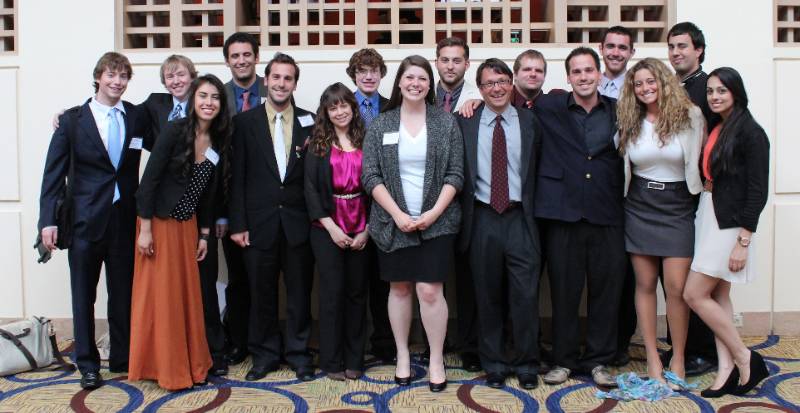 For more information, contact Andrea Grove at ext. 3124 or andrea.grove@csuci.edu or Chris Scholl at ext. 3124 or Christopher.scholl@csuci.edu.
Beatles Tribute Band Paperback Writer entertains more than 500 people at CI Performance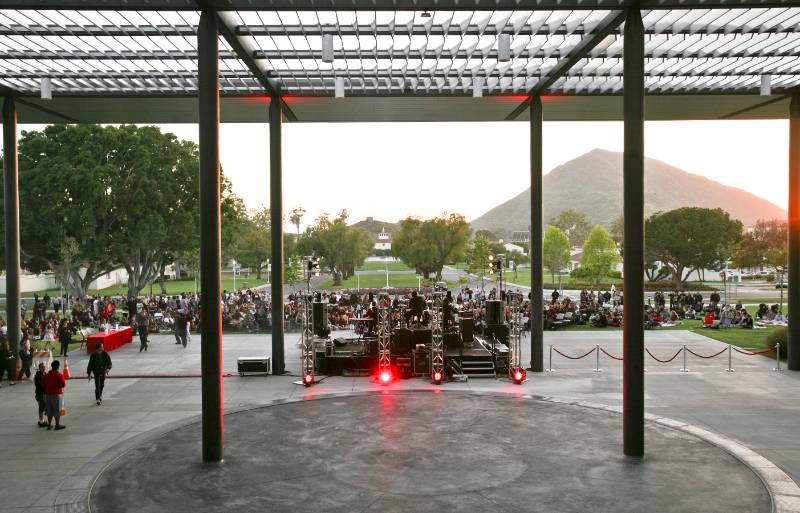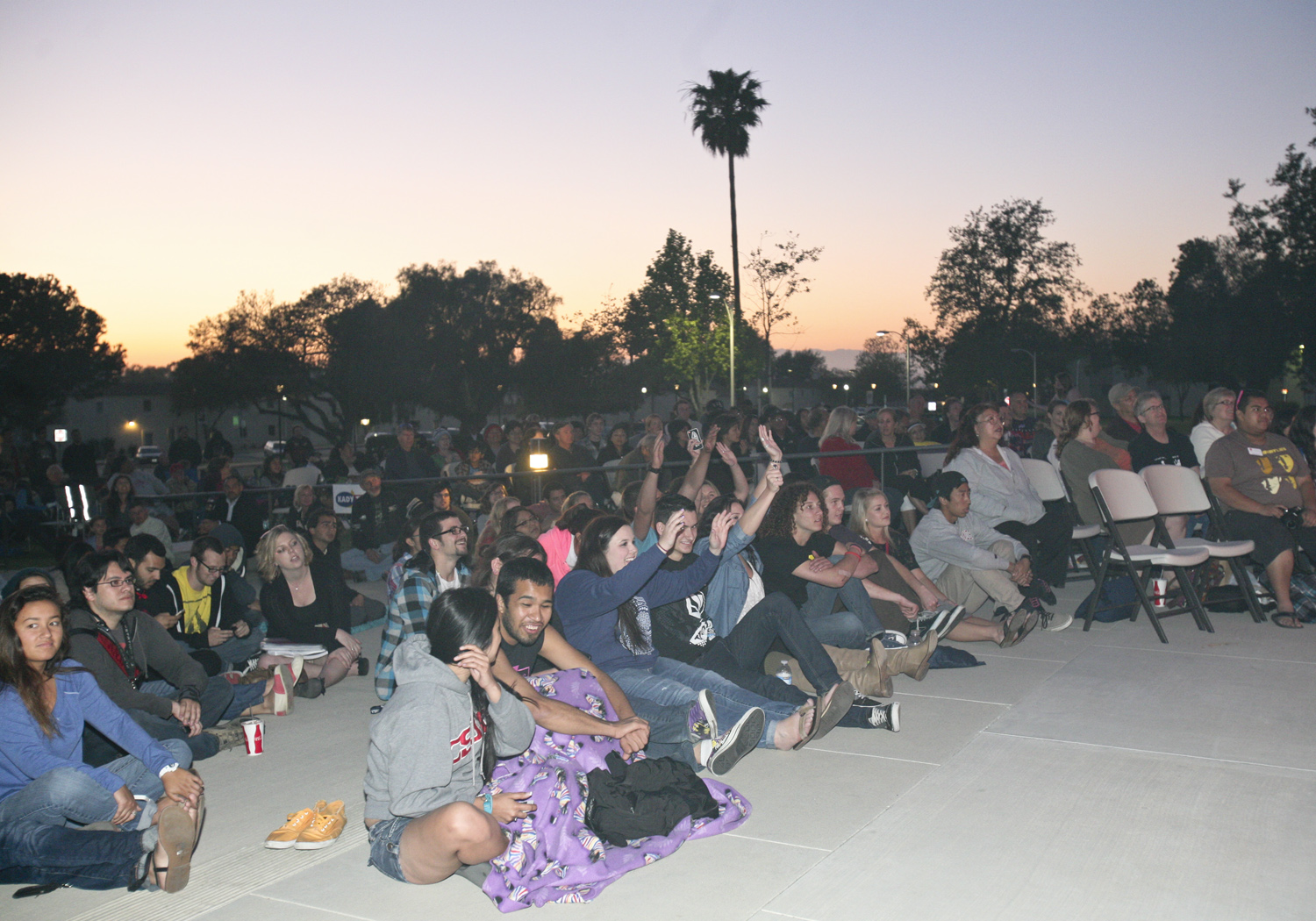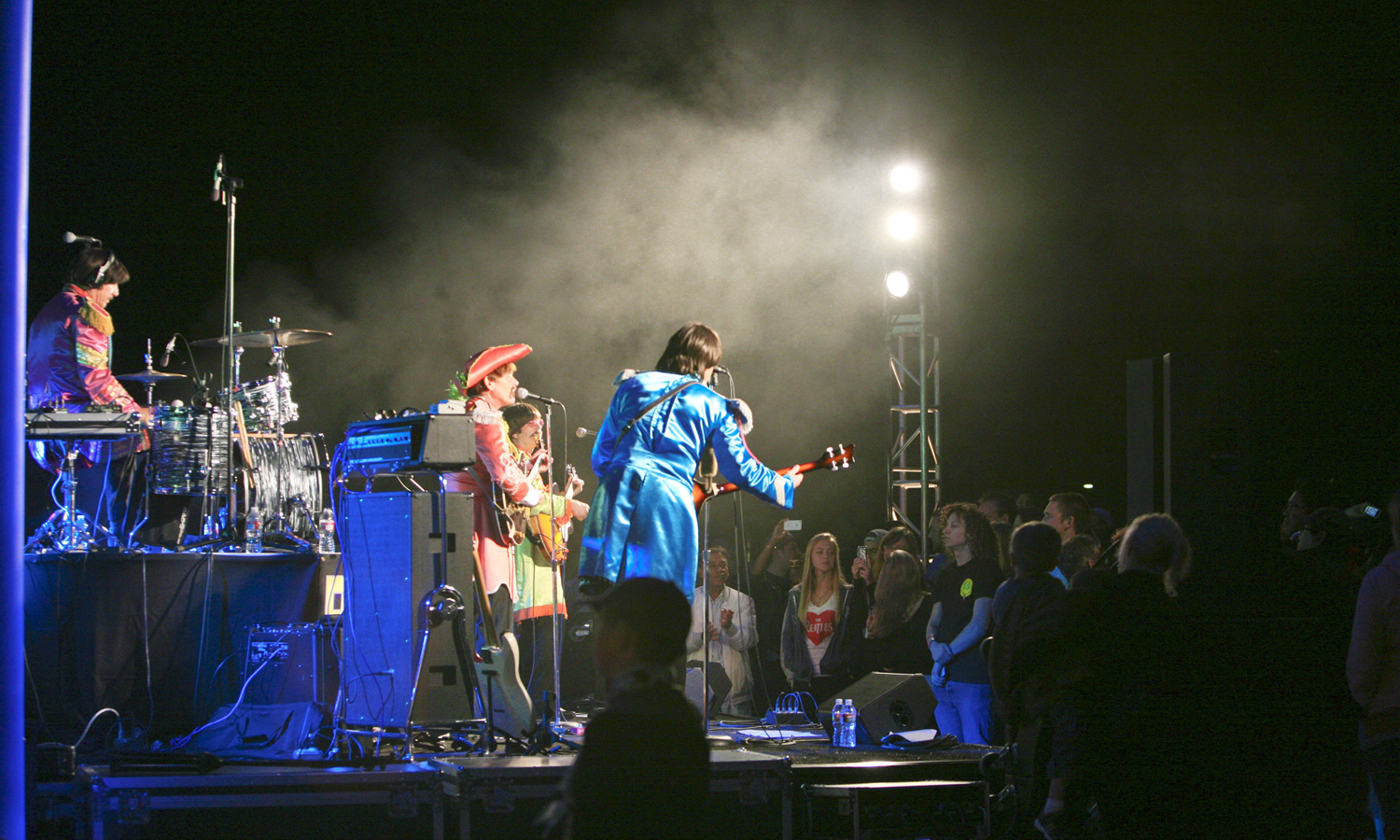 For more information on their performance, contact Merissa Stith, Events Coordinator, at ext. 8548 or merissa.stith@csuci.edu.
© Wavelength April 26, 2012