Margaret Tiplady Burgess Courtyard Dedication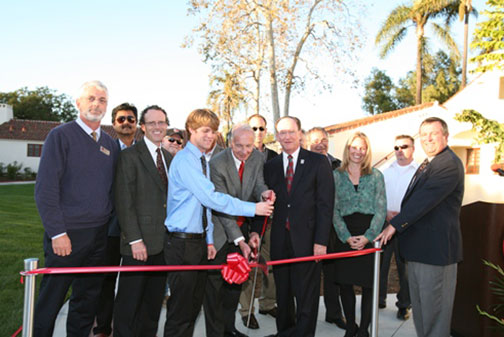 Campus and community members celebrated the dedication and ribbon-cutting of the Margaret Tiplady Burgess Courtyard. Thanks to the gift of Thousand Oaks philanthropist Margaret Tiplady Burgess, the former A9 parking lot has been reinvented as a courtyard oasis offering ample green space; shaded trees; ornate flower beds; patios; seating and walkways; and a "sensory garden" with fragrant plants and spices. Ms. Burgess has left a permanent imprint on our campus through her generous support of student scholarships and this significant beautification effort.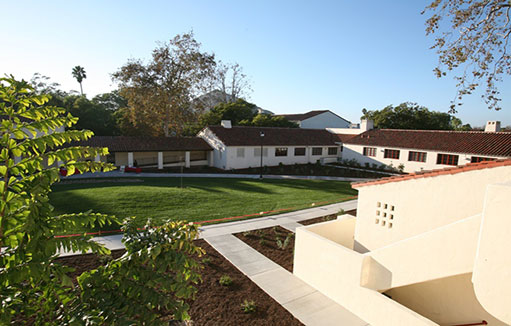 Katia Nava, Class of 2014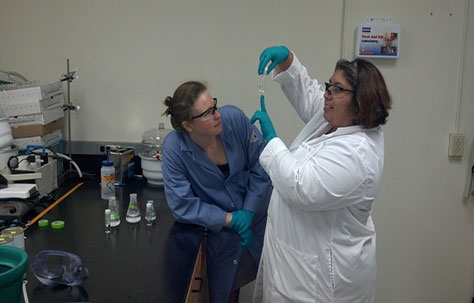 Katia is a Chemistry major who works with Dr. Brittnee Veldman on the preparation of high dielectric nanoparticles and their use in creating insulating films to be used in flexible organic transistors.  Her current focus is on finding a low-cost, "green" effective technique to separate nanoparticles of different sizes.
Tamale Festival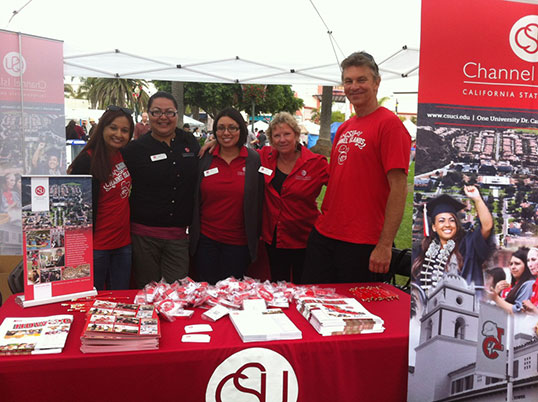 Pictured left to right are Recruitment staff and a student volunteer who staffed a CI table at the Oxnard Tamale Festival held on Dec. 2 in downtown Oxnard. 
Juanita Anguiano, Haida Jimenez, Erica Martinez, Carrie Locke, Al Karalius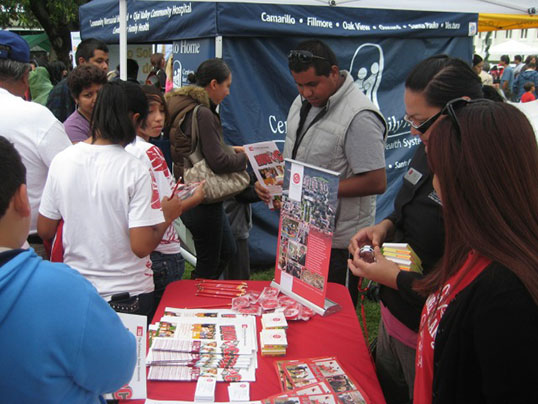 © Wavelength December 13, 2012