Show CI Your Love!
Show your love by voting for CI in the Ventura County Star Readers' Choice awards in the "College/University" category.   The online contest will accept submissions and voting through Feb. 12. You also have a chance to win $1,000, $750, or $250 in cash prizes.
For additional information contact Student Government at ext. 2734 or sgasi@csuci.edu.
Campus Sustainability Efforts

This year the Sustainability Task Force is pursuing a range of efforts intended to enhance awareness and engagement, limit environmental impacts, improve efficiency of facilities, and develop plans to increase the overall sustainability of our campus.  Five sub groups have been created to focus on specific projects and activities.
The Task Force is seeking additional participation from members of the campus community who would like to contribute to sustainability efforts at CI.  Specifically, involvement is welcomed in the following five areas: Environmental Literacy, New Building Goals, Recycling Awareness, Strategic Energy Management, and Transportation Management. Updates on campus sustainability activities are available at SustainableCI on Twitter and Facebook. 
If you are interested in participating in campus sustainability efforts please contact Dan Wakelee, Assistant Provost, at ext. 8542 or dan.wakelee@csuci.edu.
Find Your Perfect Match
With Valentine's Day just around the corner, love is in the air.  But what if you haven't found the perfect match just yet?  We can help – for your commute, that is.
With Ventura County Transportation Commission's (VCTC) ridematching assistance, CI faculty and staff can make connections to make the ride to work more convenient, less expensive, and cleaner for the environment.
The ridematching program is totally free and easy to use. Simply complete the personalized RideGuide request form at GoVenturaRideshare.org and you will be enrolled.  The RideGuide includes a list of possible ridematches for your vehicle, as well as public bus information, Park-and-Ride locations, and other helpful tips.  Enrollment also makes CI employees eligible for VCTC's Guaranteed Ride Home program, which ensures you a ride home when unexpected overtime or qualifying emergencies occur when you have used alternative transportation to get to work.
If you'd like more information on ridematching and how VCTC can help you find your perfect match go to www.GoVenturaRideshare.org. Finding the right match has never been easier or more convenient.  Who doesn't love that?
For more information, please contact Deanne Ellison, Transportation & Parking Services, at ext. 3151 or deanne.ellison@csuci.edu.
Beneficial changes to the fire alarm system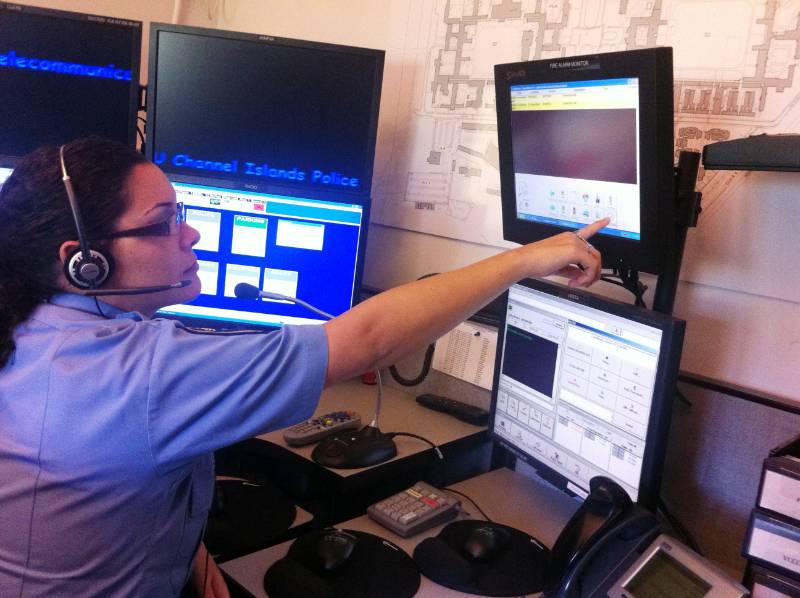 Recently the campus fire alarm system, has undergone changes that will benefit the campus body structure as a whole.  Each building has been connected to the Police Department dispatch, so when a fire alarm is activated a police dispatcher sees it and immediately dispatches the appropriate people needed. This provides a faster  response time and in turn, a better outcome of an incident. 
In addition to the monitoring, building mapping has been built into the system so that when an alarm occurs, Police dispatchers can locate the exact alarmed device and give specific direction to the first responders.
Although you may not see or hear the fire alarm system, its existence contributes to an overall healthy campus body with needed protection in the event of an emergency.   
For more information on the campus fire alarm system, contact Theresa Kocis, OP&C, at ext. 3244 or Theresa.kocis@csuci.edu.
© Wavelength February 9, 2012