Safe Spring Break Week – Mar. 12 -- 15
Join us to kick off Safe Spring Break Week with Safe Travel Day on Monday, March 12 from 10 a.m. to 2 p.m. in the South Quad. Safe Travel Day is sponsored by Police & Parking Services who have enlisted the help of the California Highway Patrol to spend the day helping students discover first-hand what driving impaired might feel like with the use of the CHP's "beer goggles" while trying to navigate obstacle courses. Plus, many don't know that 16% of fatal crashes and 20 % of injury crashes involve distracted driving, such as texting. The day will be filled with great information about the best practices in traveling safely and tasty treats for all who swing by the South Quad.
Information provided at the Safe Travel Day event specifically encourages students to be careful as they travel to, during and from their Spring Break destinations.
Safe Spring Break (SSB) is an event designed to inform CI students about low-risk personal behaviors before they embark on a week of fun in the sun. Through innovative programming, students receive information on responsible alcohol use, driving safety, sexual safety and personal safety. SSB encourages students to have a fun, stress relieving spring break that is healthy, and substance-free!
The following events will be held in the South Quad between the hours of 11 a.m. and 2 p.m.:
Monday, 3/12/12: "Safe Travels" - Tips, statistics and more…
Tuesday, 3/13/12:  "Alcohol Awareness" – Date rape drug cautions, beer goggles and more…
Wednesday, 3/14/12:  "Sexual Safety" – Sexually Transmitted Infection (STI) facts, condom demos and more…
Thursday, 3/15/12:  "Health and Wellness" - Energy drink facts, sunscreen information and more…
These events are sponsored by Counseling & Psychological Services,Police & Parking Services, Housing & Residential Education, and the Nursing program.

For additional information contact Corporal Kevin Medley at ext. 8430 or Kevin.medley@csuci.edu; or Alan Pasternak at ext. 3144 or  pcs@csuci.edu.
Career Development Services to Host Panel Discussion Featuring  Alumni- Mar. 12th
On Monday, March 12 Career Development Services will host the semi-annual CI Alumni Panel event in the Student Union stage area from 11:45 a.m. to 1 p.m. The purpose of this event is to feature four outstanding CI alumni who will share their successes and challenges post-graduation in a panel discussion forum. Don't miss this opportunity to build key contacts in the professional world!
Featured Alumni Panel Members:
Gladstone Bucknor '06: Adult Services Librarian, Camarillo Public Library
Monica Vega '11: Admissions Specialist, CI Admissions & Recruitment
Andrew Skinner '04: Entrepreneur/Business Owner/Foundation President, Triumph Foundation
Melissa Mirkovich '05: Sales Specialist, SAGE Publications Inc.
For additional  information  contact Amanda Carpenter, Coordinator of Career Development Services, at ext. 3565 or amanda.carpenter@csuci.edu.
Free Lunch and  Learn about Insurance Options - Mar. 22nd
On  Thursday, March 22 from 12 to  1 p.m. at the Broome Library Room 1310, California Casualty will host a free lunch and information session about various insurance options available to employees. There is only room for 20 people.
Discussion Topics will include: 
Auto and Home Insurance 101
Helpful Tips for Understanding Your Coverage
Financial experts recommend an annual financial checkup including insurance.
When is the last time you did an insurance policy review?
Learn more about auto and home or renters insurance coverage!
Understand what your coverage means and how it protects you
Find out of you carry enough coverage  to protect your assets
Speaker:  Nina Ericksen - California Casualty
For additional information and to RSVP contact Janet Korsmo at ext. 8490 or janet.korsmo@csuci.edu.
Women's Recognition Luncheon- Mar. 27th
Each year the Center for Multicultural Engagement and Multicultural Programs hosts a Women's Recognition Luncheon to honor women who foster the growth and development of our community through leadership, service and dedication. This year the event will take place on Tuesday, March 27,  from 12 to 2 p.m. in Malibu 100.  The event will honor the current year's National Women's History Project theme, "Women's Education…Women's Empowerment." At CI we have taken this theme and put our twist on it, "Knowledge is Riveting".  The luncheon will consist of an award presentation and a performance that honors such empowering historical females as Mary Edwards, Helen Adams Keller, and Sylvia Rae Rivera.  The award nomination period has closed.
Please RSVP to the luncheon directly at https://cidsa.wufoo.com/forms/womens-recognition-luncheon-rsvp/.
RSVPs will be taken up until the event.
For additional information contact Jennifer Chapman, Coordinator of Multicultural Programs, at ext. 3243 or jennifer.chapman@csuci.edu.
"SAFE" ON CAMPUS WORKSHOP- Apr. 4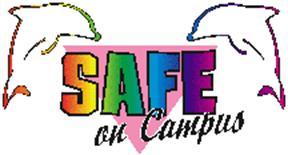 Sign up now for the "Safe" workshop! This workshop offered from 9 a.m. to 12 noon will offer participants a chance to become familiar with some of the pressing issues for lesbian, gay, bisexual, and transgender people on campus. Participants will practice dealing with specific situations like hate speech and workshop ideas for making this a more welcoming campus for all.
For additional information and to RSVP contact Tacey Burnham at ext. 2608 or tacey.burnham@csuci.edu.
Sunset Kayaking- Apr. 15th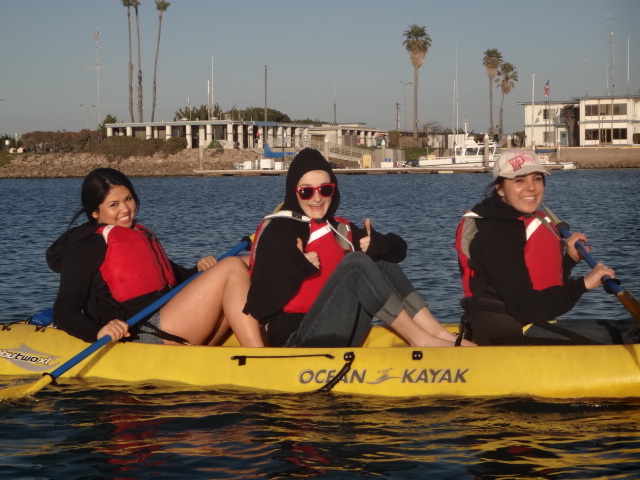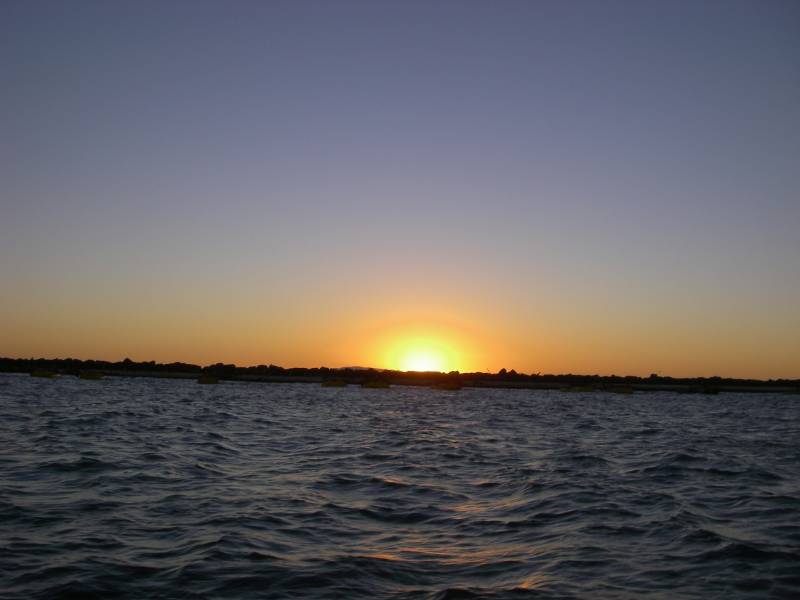 Join Campus Recreation for an amazing evening!  Once a month this semester on a Sunday, the Outdoor Adventures program takes a select group of individuals out for an evening they will always remember.  The cool breeze of the salty air and the warm colors of the setting sun colliding with the deep, colors of the ocean.  Sunset kayaking is something you don't want to miss.  Next sunset kayaking trip will be Sunday, April 15, 2012.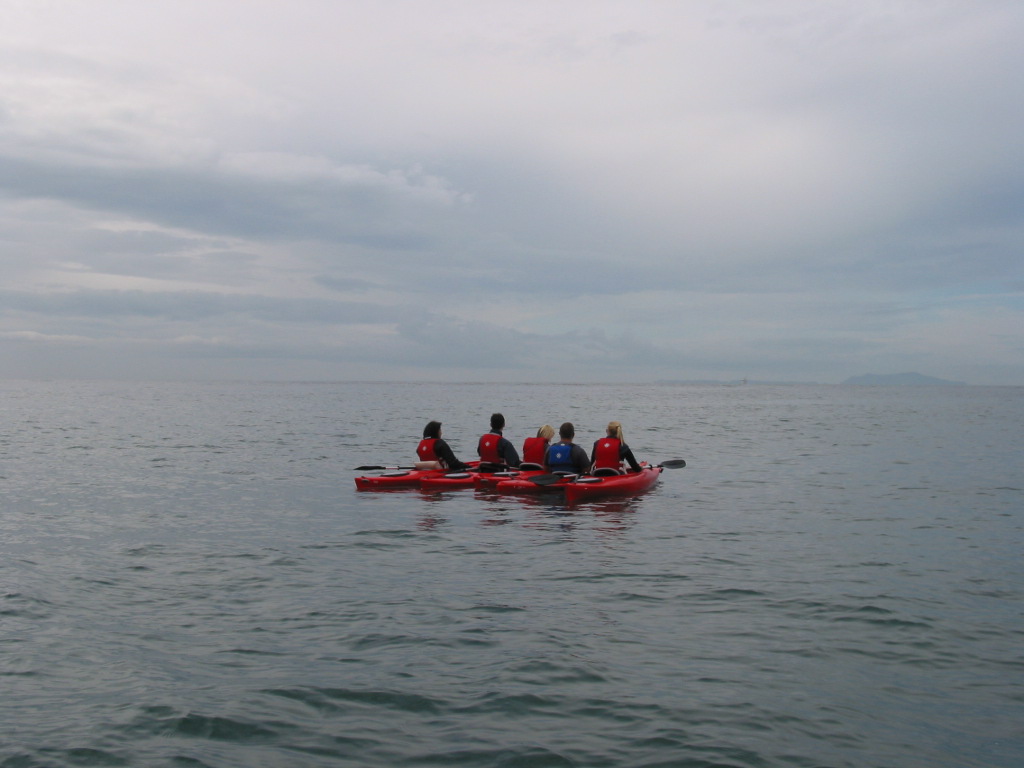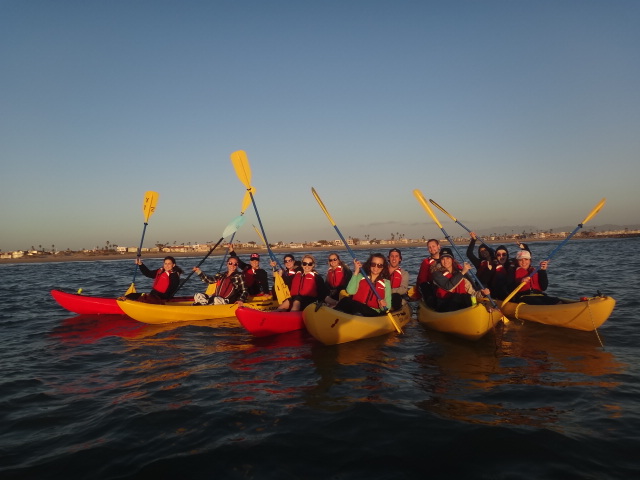 For additional information contact the Recreation Center at ext. 8902 or go to http://www.csuci.edu/recreation/oa-main-page-outdoor.htm for registration information.
FREE R.A.D. Self Defense Training for Women Students, Faculty and Staff- Apr.  18, 20, & 23
Could you effectively defend yourself if attacked? Learn how from trained CI Police Department personnel at this 12-hour class (3 hours each day from 6:30 – 9:30 p.m.) for women students, faculty and staff – free of charge. The Rape Aggression Defense System is a program of realistic, self-defense tactics and techniques.  This comprehensive course for women begins with awareness, prevention, risk reduction and avoidance, and progresses to the basics of hands-on defense training.
Participants must attend all 4 sessions to complete the program.  Class size is limited; register now at Police & Parking Services Customer Service located in Placer Hall between 8:00 a.m. and 3:00 p.m. weekdays.  A $20 deposit will be collected at the time of registration and will be fully refunded upon completion of the course.  A wait list will be established for the next class offered.
R.A.D. (Rape Aggression Defense) is the largest women's self-defense training program in the country, being taught by more than 350 universities and municipal law enforcement departments nationwide.
For additional information contact Officer Dan Russ at ext. 8444 or dan.russ@csuci.edu.
© Wavelength March 8, 2012