Student Support Services and Veterans Affairs celebrate National TRiO Day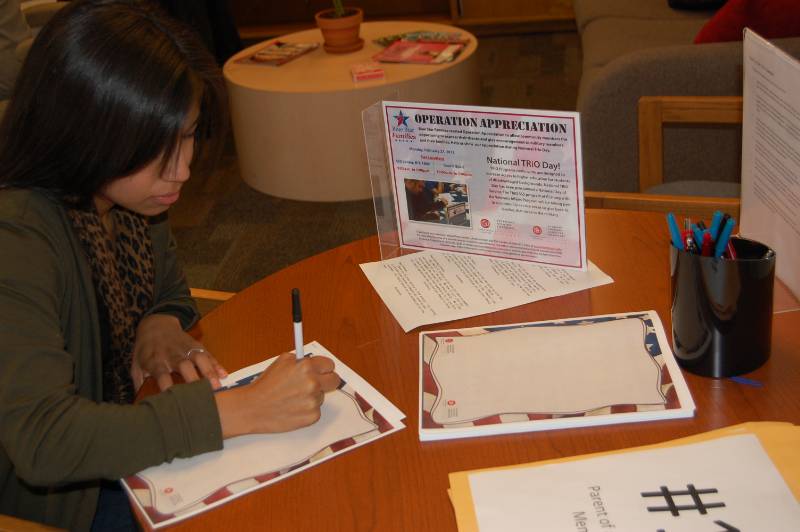 On Feb. 27 the TRiO Student Support Services (SSS) program in collaboration with the Veterans Affairs Program joined together to recognize National TRiO Day which continued throughout the week. This was a time of celebration, reflection and action around increased access to higher education for disadvantaged students. Federal TRiO Programs help low-income, first-generation, and disabled students enter college and earn a college degree.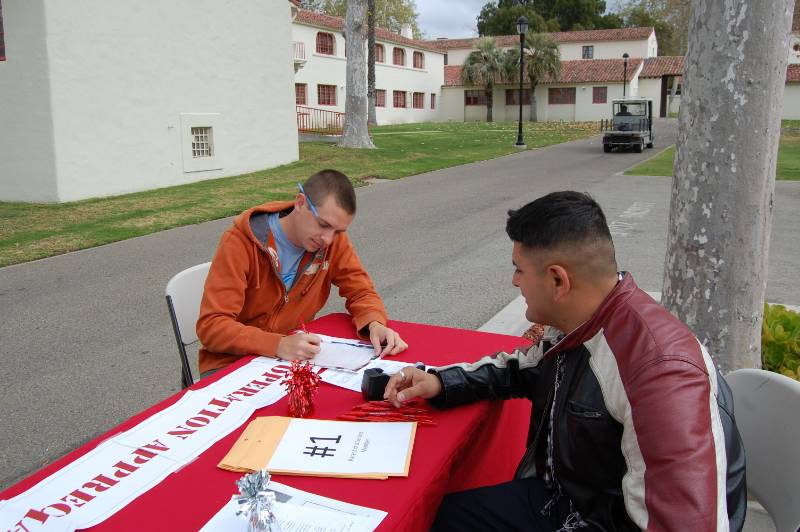 A number of students demonstrated their support by visiting the SSS Center or the South Quad and participating in Operation Appreciation. Made possible by Blue Star Families, Operation Appreciation gives community members the opportunity to express their gratitude and give encouragement by writing a letter of appreciation to military members and their families. In the combined effort, 49 letters of support were written to troops and their families. Thank you to all who participated in the event!
For additional information contact Susan Arias, Coordinator of Student Support Services, at ext. 3569 or susan.arias@csuci.edu.
CSU Southern Region 1: Educational Opportunity Program Student Leadership Conference
On  Feb.11 three Educational Opportunity Program (EOP) students attended the CSU Southern Region 1: EOP Student Leadership Conference. Yeferson Del Cid, Daniel Fernandez-Castaneda, and Amparo Lopez proudly represented CI.
EOP student leaders attended the conference for the purpose of forming a network within their CSU region. The conference offered a full day of interaction, dynamic speakers, informative presentations, and a detailed history of the Educational Opportunity Program. CI attendee Amparo Lopez gave a remarkable presentation on a prospective EOP student club at CI.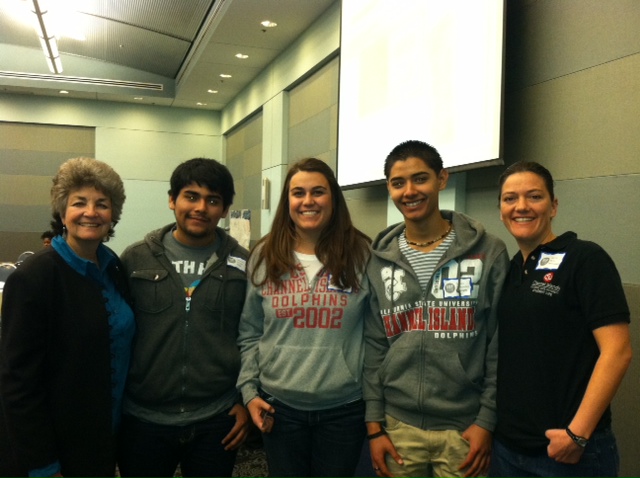 (L-R) M. Carmen Ramirez, Attorney at Law, Oxnard; EOP Students: Yeferson Del Cid, Amparo Lopez, Daniel Fernandez-Castaneda; EOP Counselor Kari Moss
For additional information contact Kari Moss, Educational Opportunity Program Counselor, at ext. 8511 or kari.moss@csuci.edu. 
Chamber of Commerce Connection Luncheon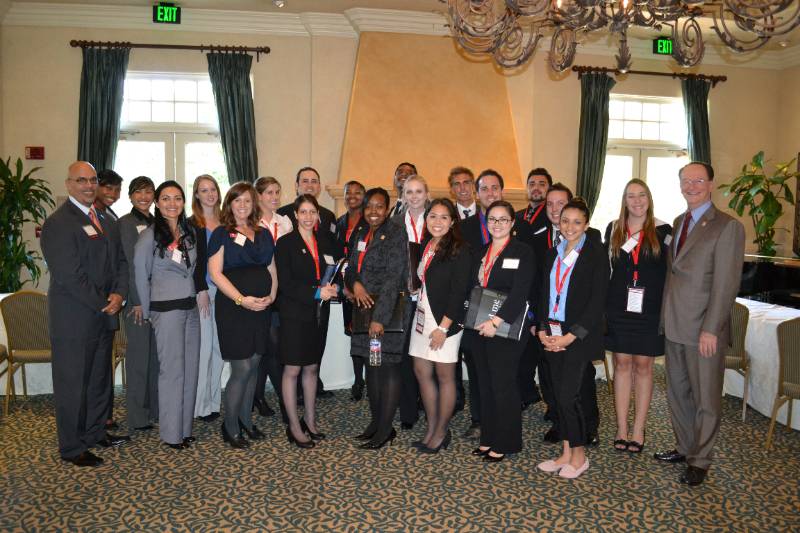 CI and the Camarillo Chamber of Commerce partnered to host the 11thAnnual CI Connection Luncheon on Thursday, Feb. 23 at Spanish Hills Country Club. In preparation for the event, nineteen faculty and staff nominated students who were trained on topics surrounding professionalism, dining etiquette and interviewing techniques. Prior to the luncheon, eighteen employers were matched with students who engaged in a structured timed speed networking. This process was designed to expose students to all participating employers, and allow employers to meet professionally prepared students who were seeking internship opportunities. Following the networking fair, students were paired with a luncheon sponsor and participated in additional professional networking during the formal business luncheon. Keynote speaker, President Rush, delivered the State of the University address highlighting some of the key accomplishments of faculty, staff, and students along with an overview of the current budgetary concerns facing CI.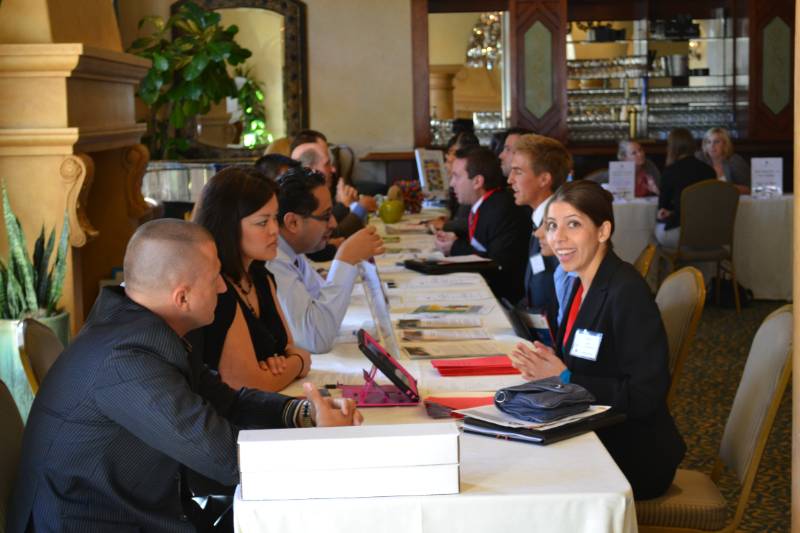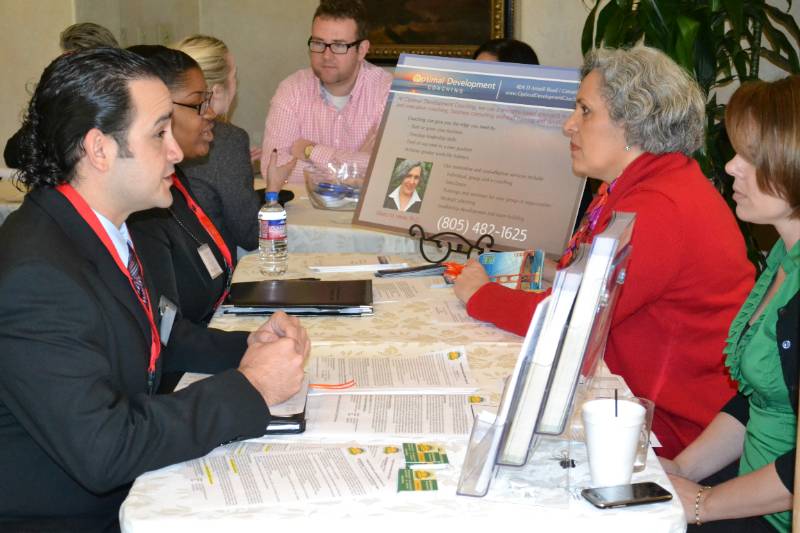 For additional information contact Amanda Carpenter, Coordinator for Career Development Services, at ext. 3565 or amanda.carpenter@csuci.edu.
Alumni & Friends Hockey Night
Alumni & Friends Association, Student Programming Board, and the Courtyard by Marriott came together on Feb. 25 to sponsor the CI Hockey Night. Over 100 CI students, alumni, and friends cheered on the Los Angeles Kings as they beat the Chicago Blackhawks 4 - 0.  This great event encompassed CI community and was a great display of CI dolphin spirit. CI was selected as the Group of the Night and given time to cheer on the big screen at the Staples Center.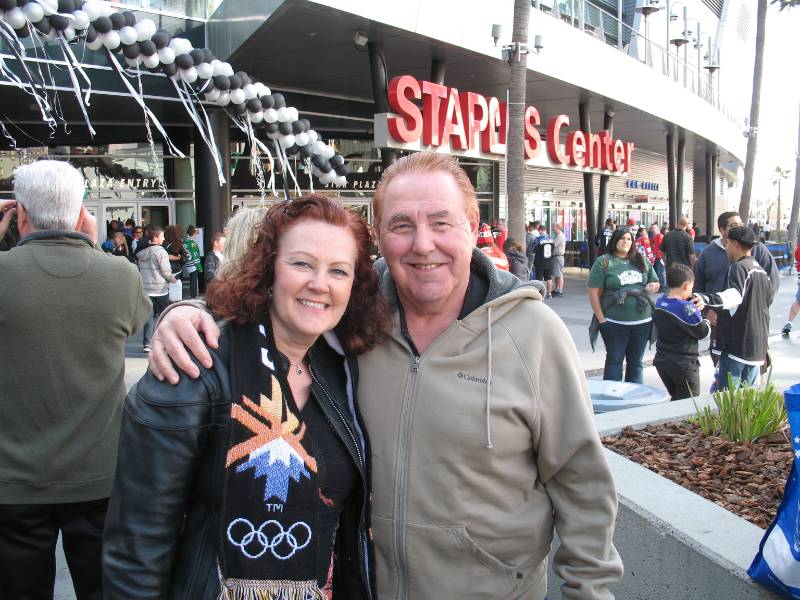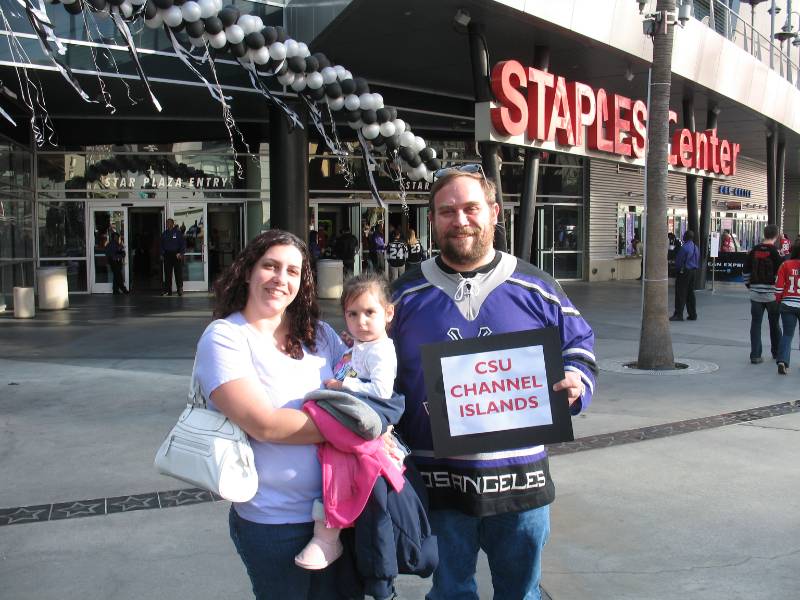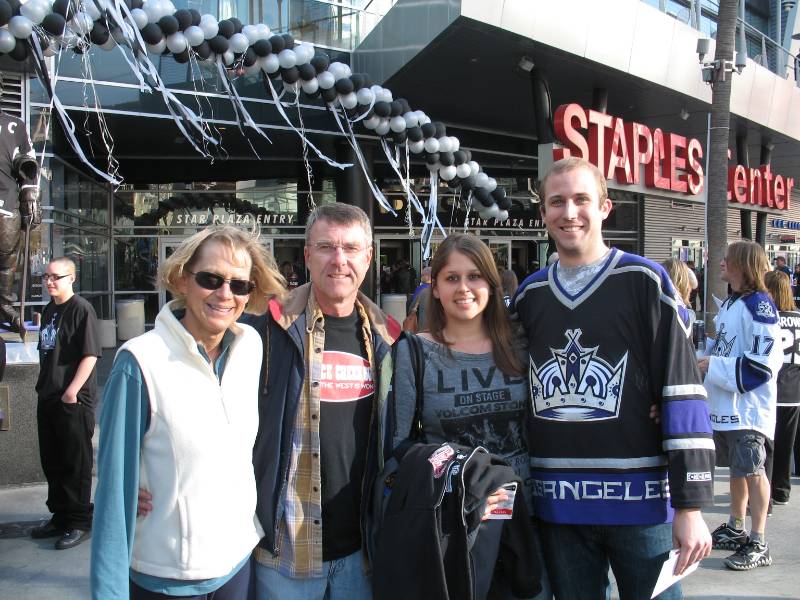 For additional information contact Tania Garcia, Director of Development, Alumni Relations, at ext. 8952 or Tania.garcia@csuci.edu.
© Wavelength March 8, 2012