Entrance Road Dedication – May 11
CI will open the new four-lane University Drive main entrance road with a public dedication and ribbon cutting ceremony on Friday, May 11 at 9:00 am. The ceremony caps an 18-month, $21 million road construction project designed to accommodate the eventual growth of the campus to 15,000 full-time equivalent students. The new ¾-mile entrance road connects Lewis Road with the central part of campus at Santa Barbara Avenue. The two-lane road previously known as "University Drive" will revert to its original name, "Camarillo Street."  It will primarily serve University Glen residents and businesses, but also will provide campus access.
If you are interested in attending the dedication ceremony, RSVP to Alissa Larreta at 437-8916 or email alissa.larreta@csuci.edu. Please be advised, you will not be able to walk or drive to the event location. Shuttles will be provided to transport all guests to the ceremony site. The shuttle pick-up will take place in the A-10 parking lot, across from Lindero Hall. Please plan to arrive by 8:15 am to take the shuttle to the ceremony site.
Complimentary automobile sunshades will be provided by Communication & Marketing to event attendees.
Commencement- May 19
CI will celebrate the Class of 2012 at this year's Commencement ceremony scheduled for  Saturday, May 19th at 9 a.m. in the South Quad.  Over, 1,380 students are eligible to graduate and it's anticipated that  900 students will participate in the ceremony with 10,000+ guests in attendance.
This year will also mark the first live web streaming of the ceremony.  Details can be found at www.csuci.edu/live.
You can also "Tweet" congratulatory messages using the hashtag #ci12grad.
For more information, visit the Commencement website at http://www.csuci.edu/commencement/.
University Marketplace- Jun. 25, 29, and July 2
The campus community is cordially invited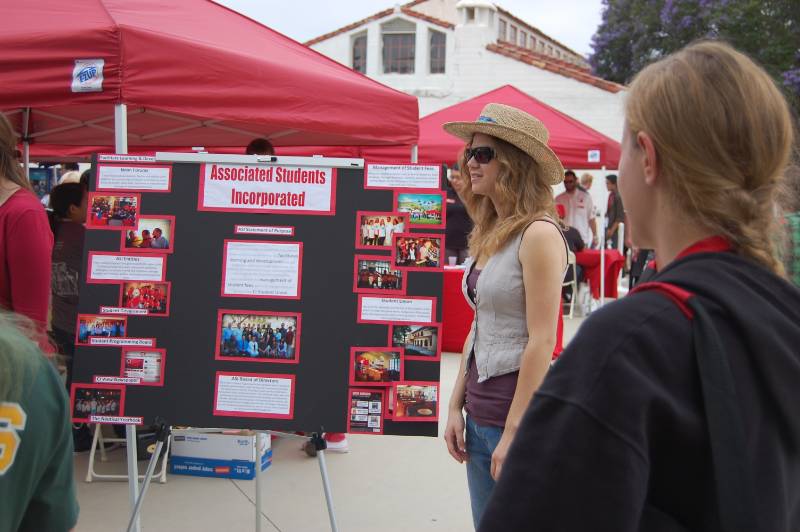 to participate in the University Marketplace during Island View Orientation! The University Marketplace provides a great opportunity to showcase your program and introduce yourself to first-year students.  Participants will have a table to staff and display their information immediately following lunch. If you would like your program to be featured at University Marketplace, please R.S.V.P. by June 8th by visiting: https://cidsa.wufoo.com/forms/ivo-marketplace-2012/.
Please email franchesca.brown@csuci.edu with marketplace questions.
During the freshmen orientations, the University Marketplace will be held from 12:45 p.m. to 1:45 p.m. on the dates listed below:
Monday, June 25
Friday, June 29
Monday, July 2
For more information on Island View Orientation, please visit  http://www.csuci.edu/nsotp/ or contact Kirsten Moss-Frye, Associate Director of Access, Orientation and Transition Programs at ext. 3156 or kirsten.moss@csuci.edu.
© Wavelength May 10, 2012