CI Staff recognized at Service Awards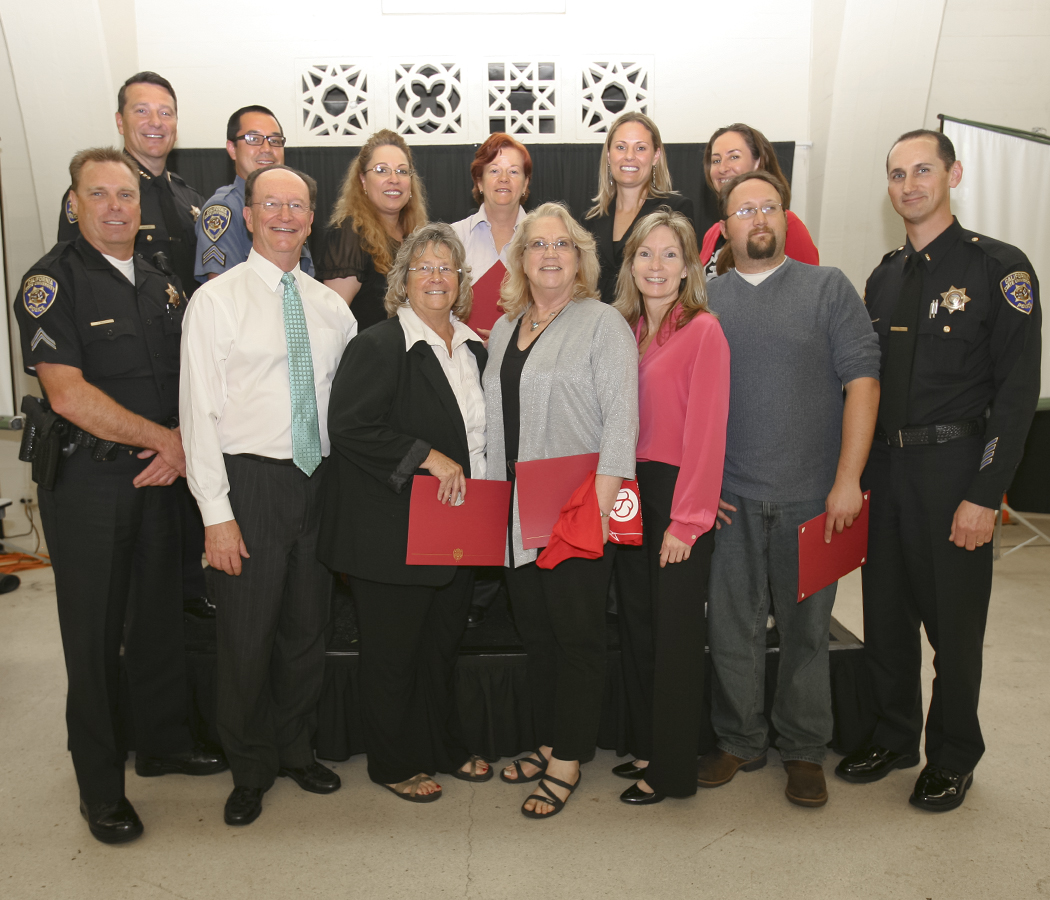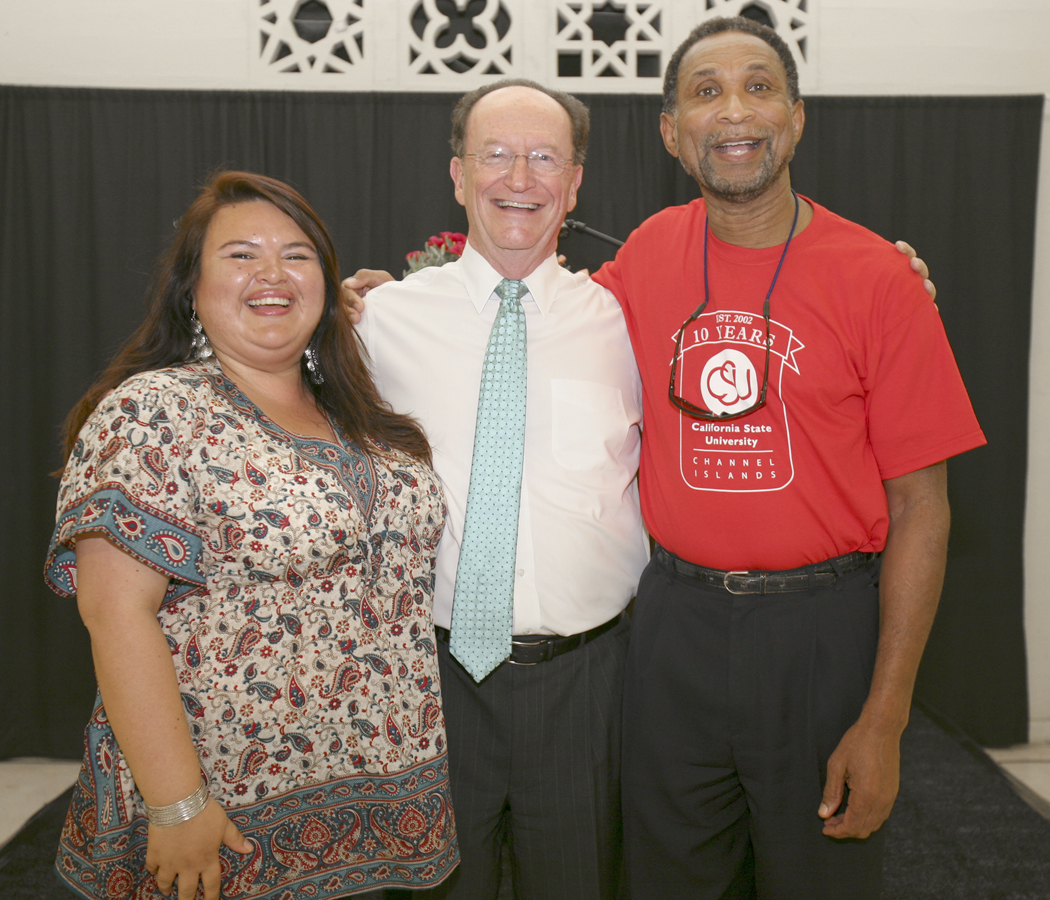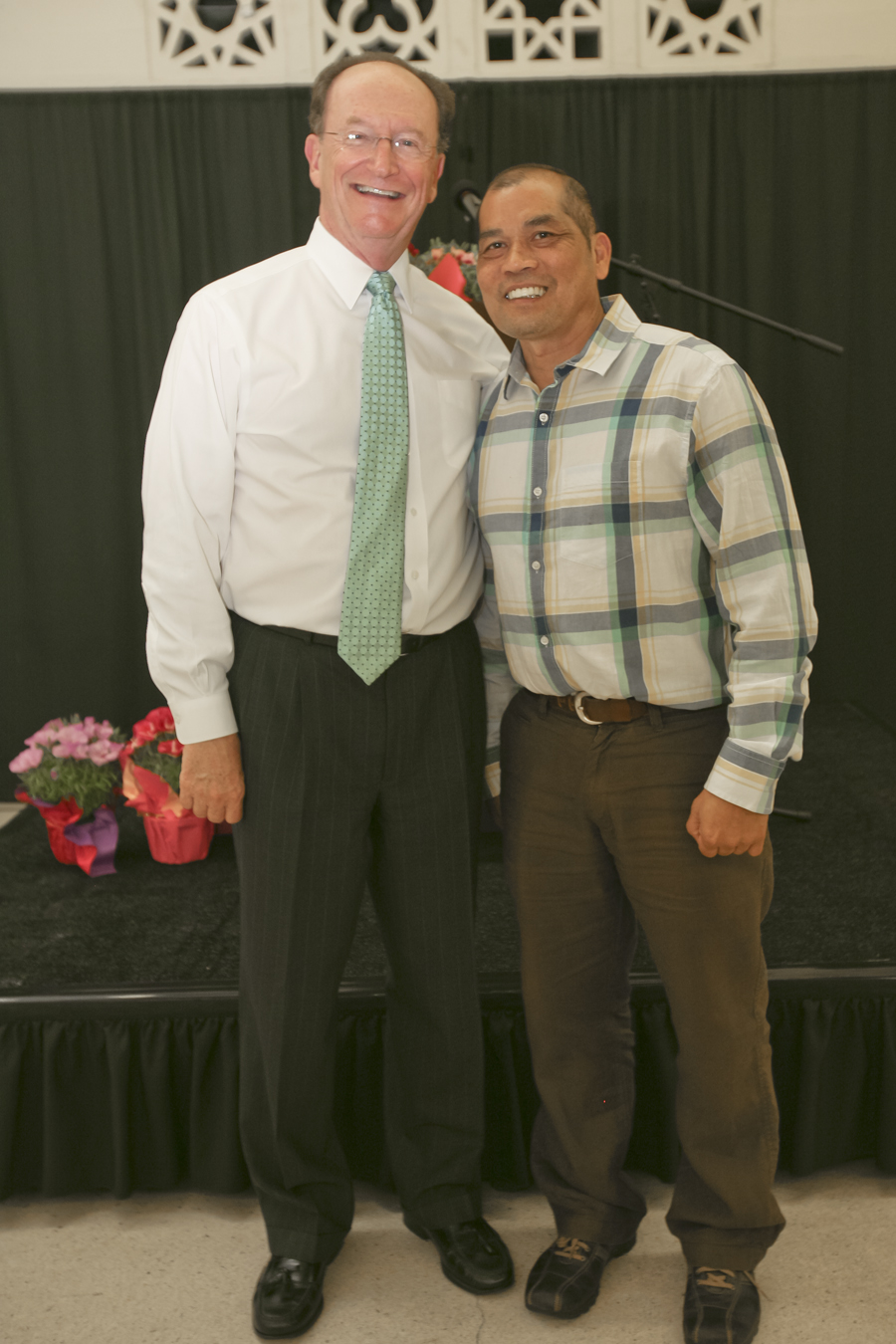 On April 26, the campus community gathered to recognize colleagues celebrating milestone service accomplishments reached between June 30 – December 31, 2011. 
Sixteen individuals reached their five year service anniversary:  Brian Berry, Kristin Brooks,  Renny Christopher, Margaret Driscoll, Deanne Ellison, Danny Haws,  Jaimie Hoffman, Nichole Ipach, Scott Jacobsen, Kevin Medley, Michael Morris, Cheryl Peckham, John Reid, Peter Scamardo, Josh Wade, Michelle Willinsky. Five individuals, Gustavo Gonzalez, Marina Guzman, Jose Nieto, Sergio Tafolla and Arthur Zumaya, all from OPC, celebrated their ten year anniversary.  Rosario Cuevas and  George Morten were recognized for fifteen years of service and Noel Buena was recognized for twenty-five years of service.  Rosario, George and Noel were all members of the group of employees who worked at the Ventura campus of CSU Northridge. 
For more information, contact Human Resources Programs at ext. 8490.
2012 Student Leadership Award Recipients
Each year the Division of Student Affairs conducts the Student Leadership Awards to recognize outstanding CI students, faculty, staff, mentors, advisors, student sponsored events, programs and activities, groups and student organizations.  Through these awards, we are able to recognize CI student leader's contributions to co-curricular life in our community.  Congratulations to the 2012 award recipients!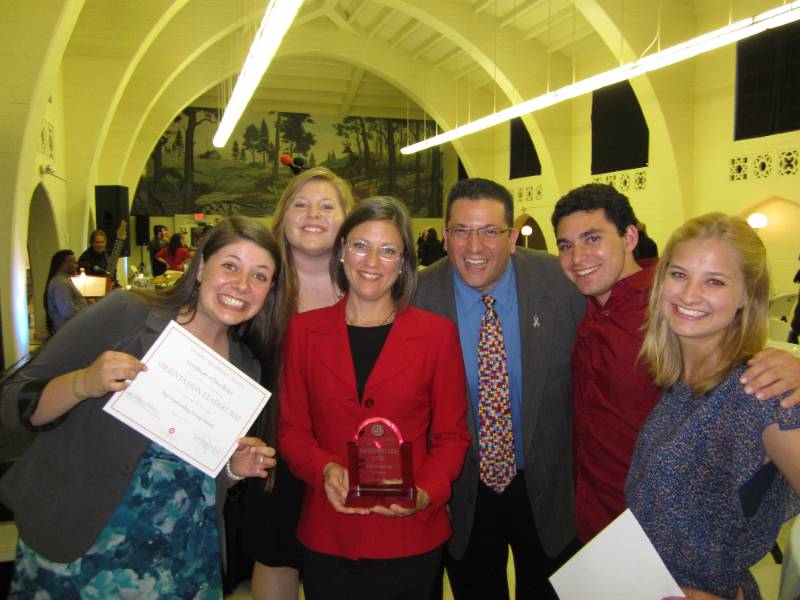 Senior Leadership Awards
Student Leadership Programs is also pleased to announce the 2012 Outstanding Senior Student Leadership Award winners who were recognized at Honors Convocation.  This award recognizes exemplary student leadership, scholarship and service by outstanding seniors.  These individuals have demonstrated collaborative, inclusive and continuous leadership that forward the values and mission of our University.
Christopher Carroll
Emily McCarthy
Rebecca Torres
Veronica Palafox
Jason Barnes
MacKenzie Garcia
Michelle Miller
Elysse Farnell
Additionally, we congratulate Ryan Hunnewell for being honored as this year's Silver Dolphin award recipient.   The Silver Dolphin is awarded to a student leader who has contributed significantly to the quality of life at CI and embraces the core values of the University's Mission Pillars.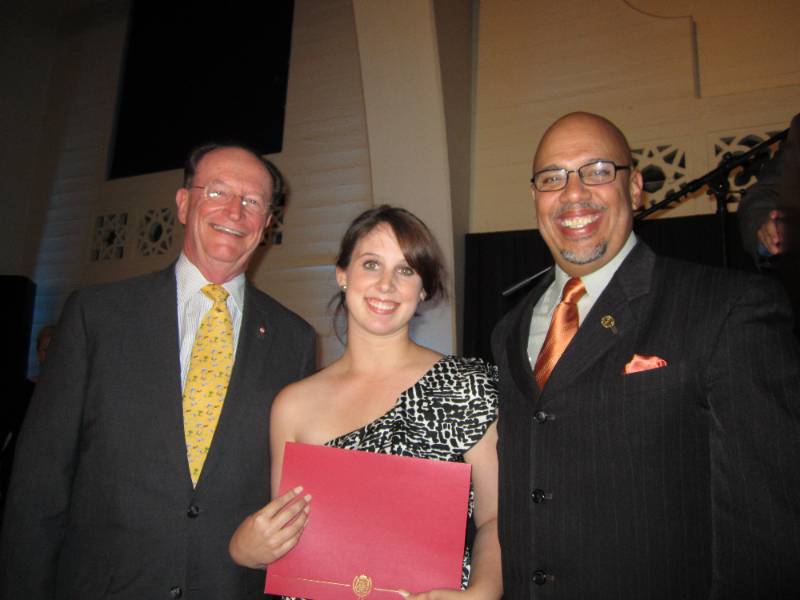 Pictured above left to right: President Richard Rush, Elysse Farnell (Senior Leadership Award Recipient) and Vice President for Student Affairs, Greg Sawyer.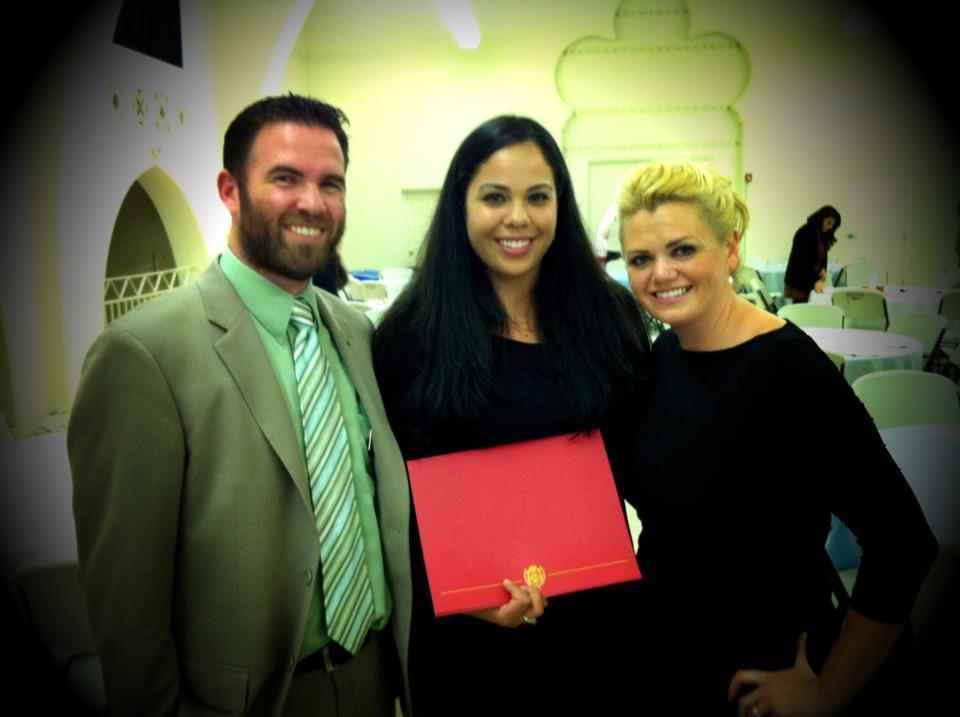 Pictured above left to right: Russell Winans, Rebecca Torres (Senior Leadership Award Recipient) and Jaimie Hoffman Russell.
To learn more about the Student Leadership Awards, please visit http:/go.csuci.edu/slas or contact Student Leadership Programs at ext. 3356 or studentleadership@csuci.edu.
Credential students receive scholarships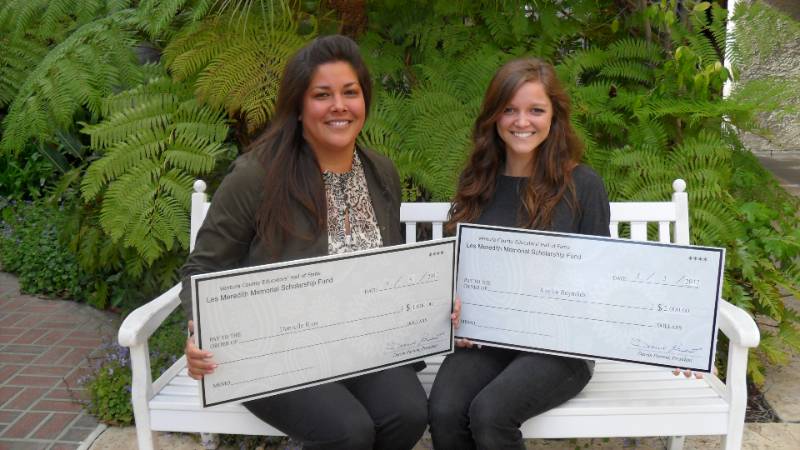 CI Credential teaching students Danielle Rios (left) and Kaelee Reynolds (right) were awarded scholarships of $1,000 and $2,000 respectively by the Ventura County Educators' Hall of Fame. A donation by Limoneira made the scholarships possible. Both recipients will be honored guests at the Hall of Fame Induction dinner where Larry Jones, Keith Barker, Chuck Andrews, Stephen Lefevre and Tom Ragan will be enshrined into the Hall of Fame. The event will be held on Saturday, June 23rd.
For tickets and information visit the Hall of Fame website at www.vceh.com.
Spectrum's Inaugural Rainbow Reception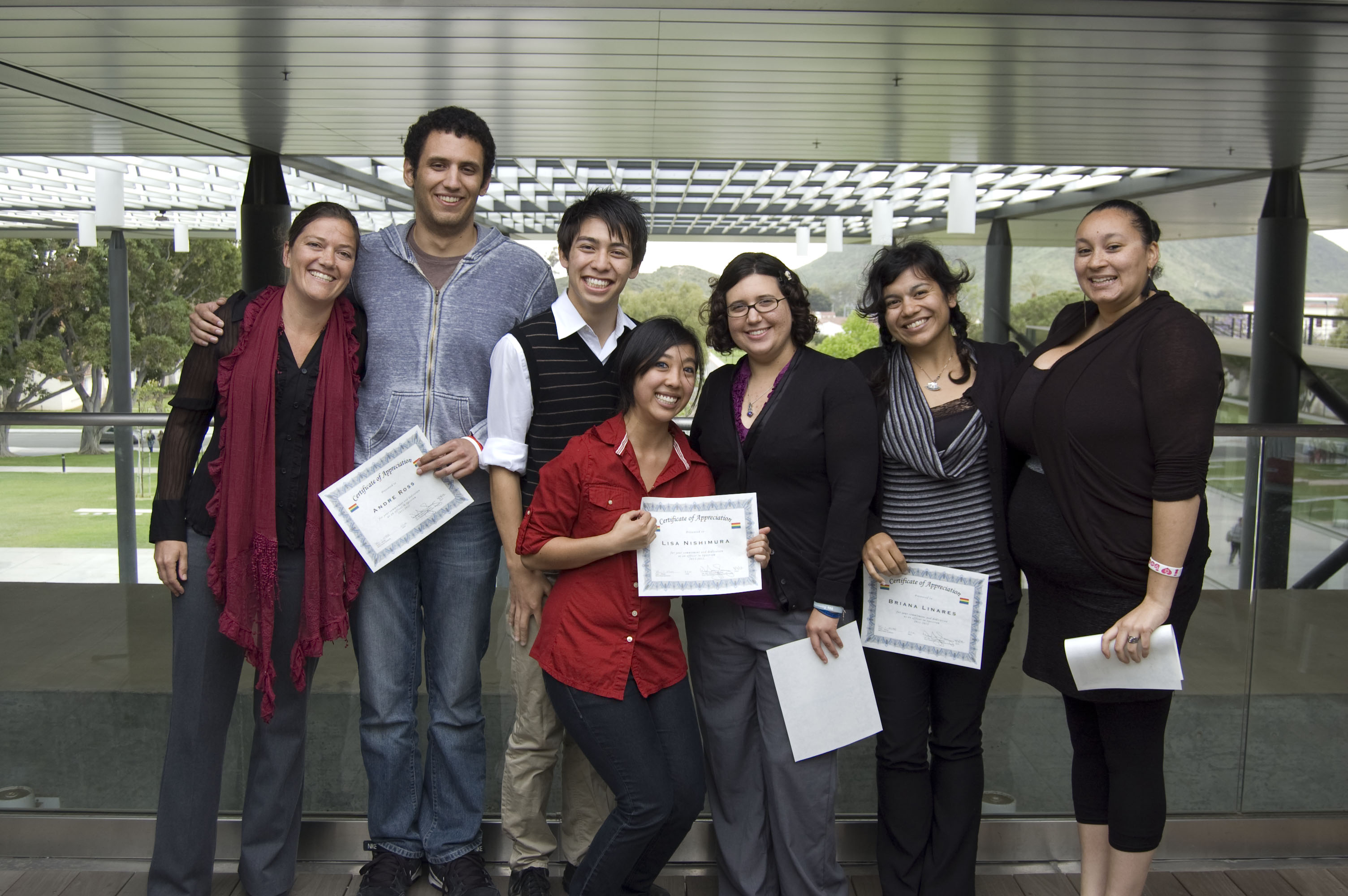 In celebration of CI's growing LGBTQ student population, Spectrum hosted its first ever Rainbow Reception. The reception was held, May 2 in the Broome Library. Administrators, faculty, staff and students came together to support and honor all the accomplishments Spectrum made in the 2011-2012 academic year.
Current Spectrum officers received certificates of appreciation and Spectrum seniors received rainbow honor cords. Thank you to the following officers: Bianca Vega, Briana Linares, Kelsey Darden, Lisa Nishimura, Milo Alfarero and Andre Ross. Also, congratulations to the following graduating seniors: Kelsey Darden, Barbara Grabowski, Briana Linares, Lisa Nishimura, Andre Ross and Bianca Vega.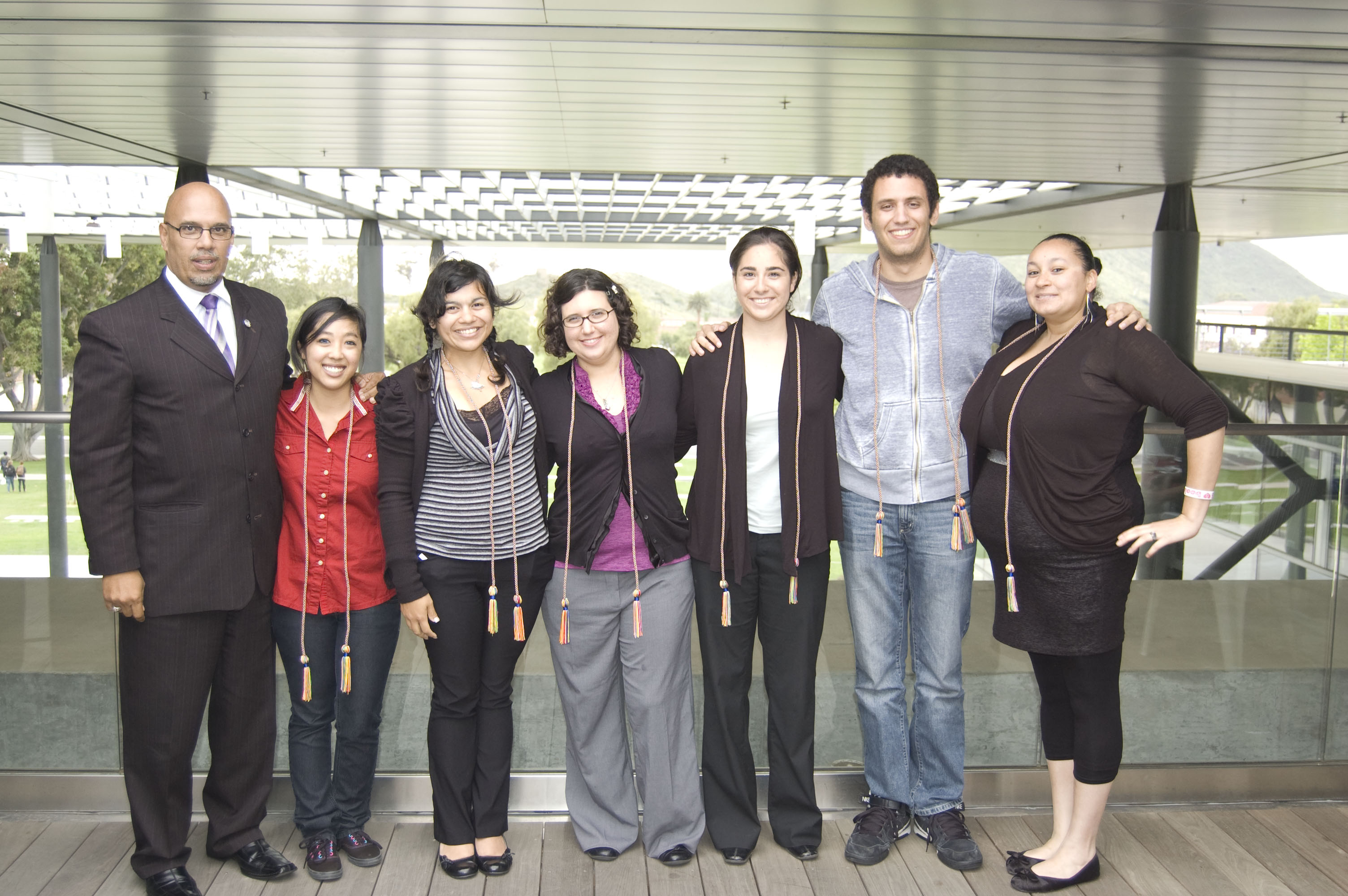 For additional information, please contact Kari Moss, Spectrum Advisor, at ext. 8511 or kari.moss@csuci.edu.
© Wavelength May 10, 2012