Sage and CI Faculty talk Trends in Academic Publishing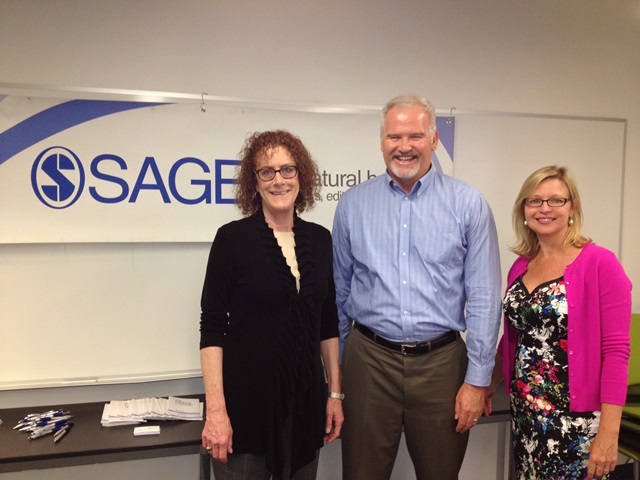 On April 3, Diane McDaniel, Associate Director of SAGE's College Editorial Program, and Jim Gilden, Editor of SAGE Open Sales, led a workshop on trends in higher education publishing with CI faculty. From online universities to eBooks and interactive databases, the discussions gave publishers and faculty the opportunity to discuss how major transformations in academia are affecting their connected worlds. The group discussed trends that affect textbooks and the classroom such as the continuously-growing MOOCs (Massive Open Online Courses) and new innovative resources such as SAGE's MobileStudy, which puts supplemental textbook materials on students' phones. Jim Gilden discussed the evolution of Open Access Journals, explaining the different OA models as well as SAGE's own OA offerings.
Corporate Games- Go #teamci!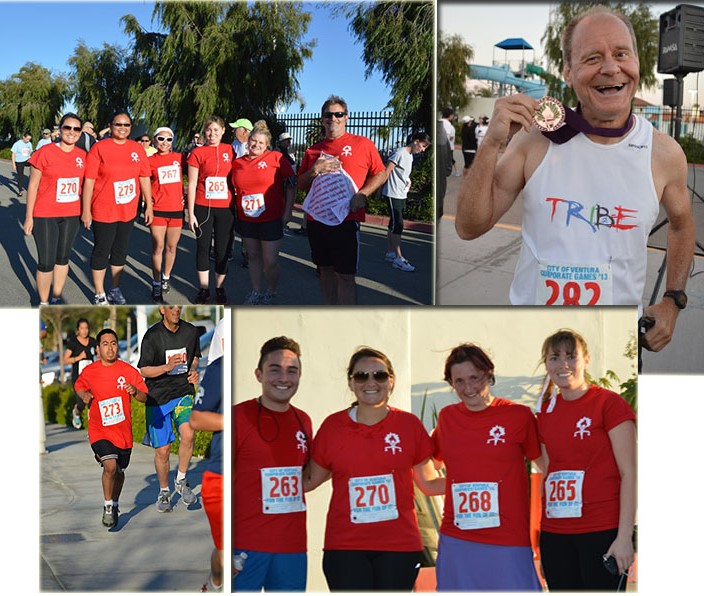 On Wednesday, Apr. 10, CI faculty and staff participated in the City of Ventura Corporate Games 5K run at Ventura Community Park.  This event garnered CI's first medal at the Corporate Games- the bronze medal went to CI faculty member Tom Schmidhauser!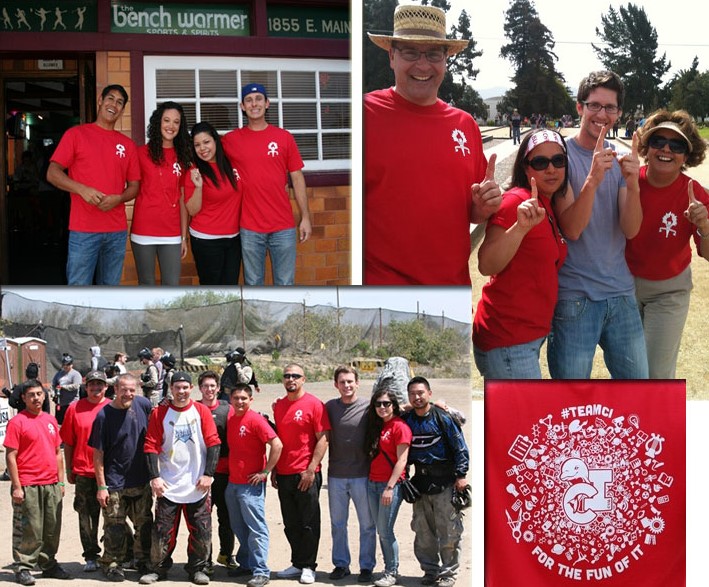 CI's participation in the City of Ventura's Corporate Games kicked off with darts, bocce ball, and paintball.  
Want to join in the fun?  PLAYERS ARE STILL NEEDED!  We currently need 4 female players for Team Tennis and 2 players (1 male, 1 female) for Eightball.  If you are interested, contact Callie Juarez, Manager of Instructional Support and Academic Resources at ext. 8967 or callie.juarez@csuci.edu.
Click here to return to the Table of Contents
© Wavelength April 11, 2013