Maximus 2013 Awarded
On April 5, CI students honored ASI Executive Director Genevieve Evans Taylor with the prestigious Maximus Administrator Award. This was Genevieve's second Maximus Administrator Award—an honor previously bestowed on only one other, George Morton, retired Associate Vice President for Student Affairs.
Maximus is an annual event organized by students to recognize and honor members of the campus community who have displayed and added significant value to CI. Genevieve began work as the inaugural Executive Director for Associated Students Inc. in 2009. During the awards presentation, Student Government Vice President Steven Jordan said, "Dr. Evans Taylor is always available to meet with students and has guided them towards being more successful in both leadership positions at CI and in their own personal lives. She is always holding herself to the highest level of professionalism and maintains a positive attitude at all times throughout the day."
For more information contact Christine Thompson, Assistant Director of Associated Students Inc. at ext. 3273 or christine.thompson@csuci.edu.
Stuff the Bus!
CI is partnering with United Way of Ventura County on their annual 'Stuff the Bus' campaign. The program collects school supplies for Ventura County elementary, middle, and high school students, who don't have the means or resources to purchase school supplies for the coming school year. This year the collection campaign will be held March 25 through April 26. Collection bins will be placed in Sage Hall, Broome Library, Student Union Building, Anacapa and Santa Cruz Villages, University Hall, and the Bell Tower. Last year, United Way collected 5,400 school supplies and distributed 525 backpacks to Ventura County children. Let's help them surpass that number this year!
For more information, contact Pilar Pacheco, Associate Director, Center for Community Engagement at ext. 8551 or pilar.pacheco@csuci.edu.
National Public Safety Dispatcher Week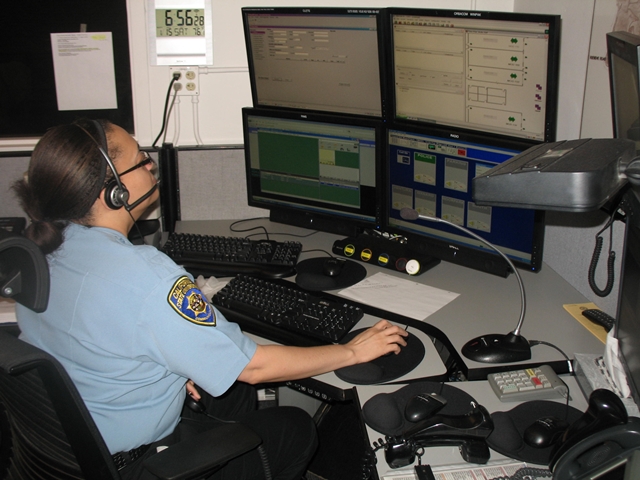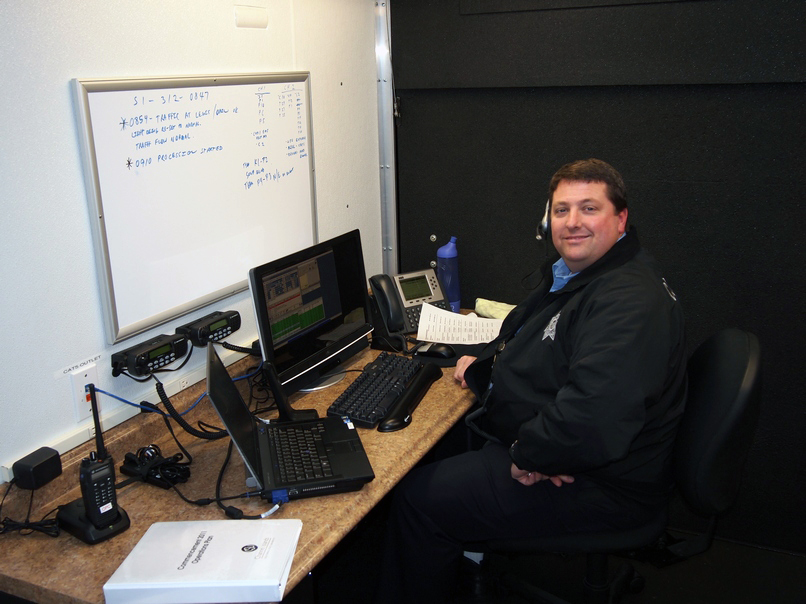 Each year, the second week of April is dedicated to the men and women who serve as public safety dispatchers. In 1991, Congress proclaimed it as a national week of recognition. The CSU Channel Islands Communications Center celebrates this year's National Public Safety Dispatcher Week Apr. 14-20 in honor of their dedicated dispatchers who work around the clock, all year long, to keep the campus community safe.
Brian Pichette, Lorene DiStefano, Vanessa Songer, Dawn Smith, Amanda VanNoy, and Robert Inglis are more than just anonymous voices on the telephone line. They serve us in countless ways. We rely on their knowledge and professionalism as they make critical decisions, obtain information, and quickly dispatch needed aid. The work of these "unseen first responders" is invaluable in emergency situations, and each of these dedicated men and women deserves our heartfelt appreciation.
National Public Safety Dispatcher Week is a time to recognize that our health, safety and well-being are often dependent on the commitment and steadfast devotion of public safety dispatchers. Please consider taking a moment next week to reach out to these outstanding individuals and thank them for their service.
For more information, contact Martha Ferguson, Customer Service Coordinator, at ext. 8567 or Martha.ferguson@csuci.edu.
New Administrative Policies Approved
The following administrative policies have been approved by the President following recommendation from the President's Planning and Policy Council (PPPC).
This is a new policy which provides guidelines, the manner and extent, for which Cal State Channel Islands (CI) and its auxiliaries may provide hospitality in addition to addressing meals, prizes, gifts and awards for employees.  The policy establishes the de minimis fringe benefit amount for the campus.
This is a new policy governing bicycles, skateboards and other similar devices on campus. Previously, these vehicles and devices were governed by the Parking and Traffic policy. The revised Parking and Traffic Policy is currently under review by the PPPC and will be up for recommendation at the next meeting.
SA.16.005 - Policy on Family Educational Rights and Privacy Act [FERPA] (Supersedes SA.16.003)
Revisions to this policy were made in the sections of Records of Requests for Disclosure to Individuals Other Than the Student or University Officials and Requests for Copies.


Policies for 3-year review which were recommended by consent with no substantive changes:

CM.03.002 – Policy on Campus Global Emails
FA.02.001 – Policy on Business Travel
FA.31.010 – Policy on Drug-Free Campus & Workplace
FA.31.011 – Policy on Campus Violence
FA.31.012 – Policy on Composition of MPP Search Committees
UA.11.001 – Policy on University Alumni Groups
Full text of these and all administrative policies may be found on the Administrative Policy Website at http://policy.csuci.edu/.
Please direct questions regarding specific policies to the individual(s) or area(s) listed in the accountability section of each policy.
Click here to return to the Table of Contents
© Wavelength April 11, 2013