Educational Opportunity Program's 10th Annual End of the Year Banquet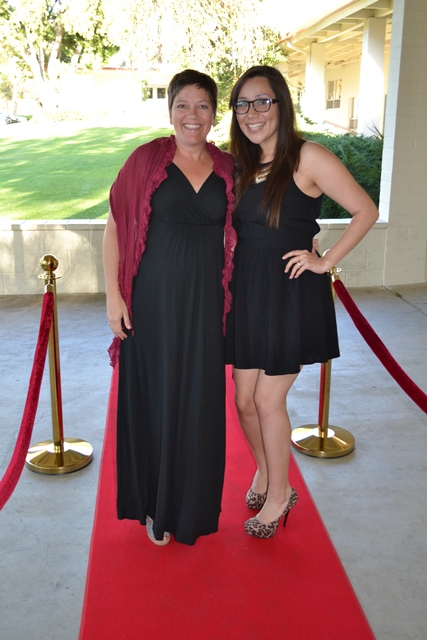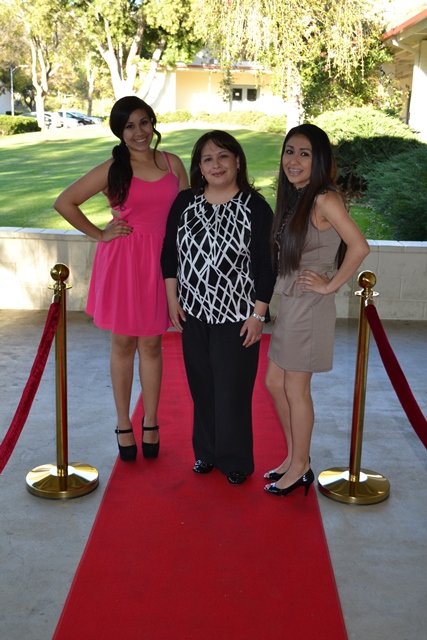 Educational Opportunity Program (EOP) recently celebrated its 10th Annual End of the Year Banquet recognizing outstanding staff, faculty, and EOP students that have actively demonstrated EOP's mission of providing incoming students from historically underserved backgrounds with the tools and support that will help them succeed in college and ultimately graduate from CI. Student leader, Erika Fernandez, provided an inspirational speech about how EOP has impacted her life. The evening culminated with the 2013 EOP graduates receiving a certificate of completion and special medallion to be worn at graduation. EOP graduates include: Melissa Calderon, Erika Fernandez, Jasmine Garcia, Silvia Hernandez, Brianna Jones-Estrada, Karly Laughon, Stephanie Mendoza, Tamara Ortiz, Jessica Perez, Miguelangel Rodriguez Lupercio, Helen Santa Cruz, Nigel Thompson and Angeles Torres Mendez.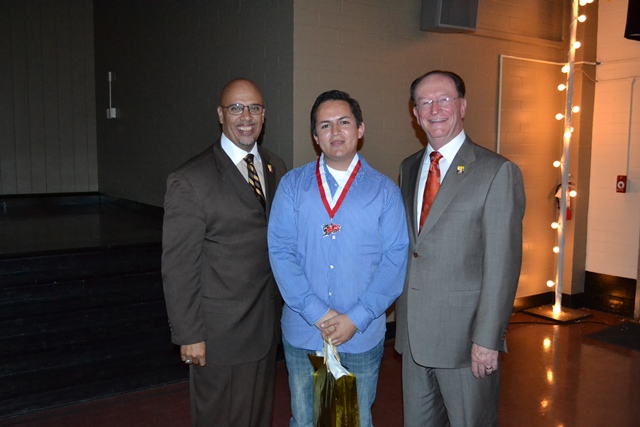 Congratulations to the following award winners: Dr. Christopher Scholl, Faculty Mentor Award; CI Recruitment Team, Staff Mentor Award; Angeles Torres Mendez, Academic Achievement Award; Guisela Vanessa Bahena, EOP Service Award; Hannah Dineley, Outstanding Leadership Award; Daisy Carranza, EOP Student of the Year Award.
For more information, please contact Kari Moss, EOP Counselor, at ext. 8511 or kari.moss@csuci.edu.
Staff Service Awards and Faculty Commemoration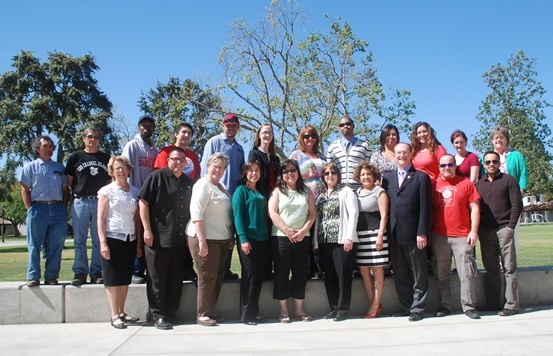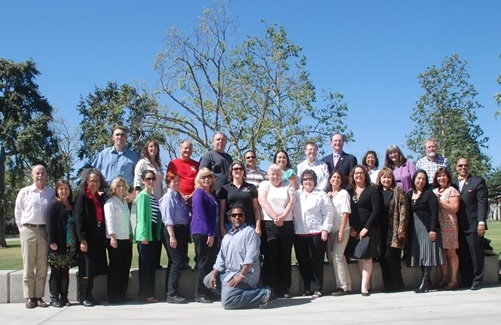 The annual Staff Service Awards and Faculty Commemoration recognized staff that have reached the 5, 10 or 15 year milestone in their employment with CI. For the first time, Faculty making contributions to the campus for at least 10 years were also honored. A commemorative vintage post card was designed by students Caitlin Shea and Ashley Starkey and a beautiful program was created by staff member Celene Valenzuela for all attendees to take with them as mementos.
For more information, contact Janet Korsmo, HR Programs Assistant, at ext. 3181 or janet.korsmo@csuci.edu.
CSU's Chancellor White visits CI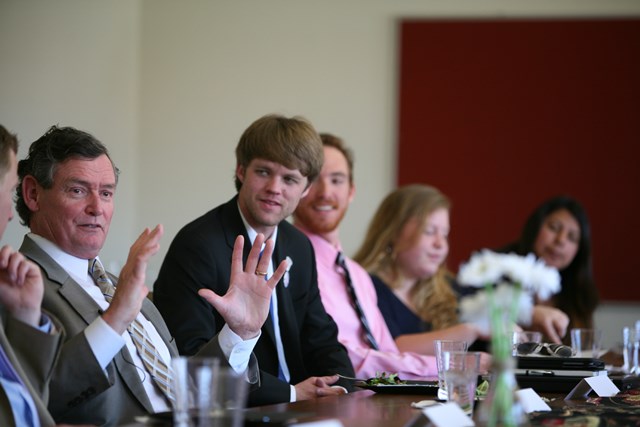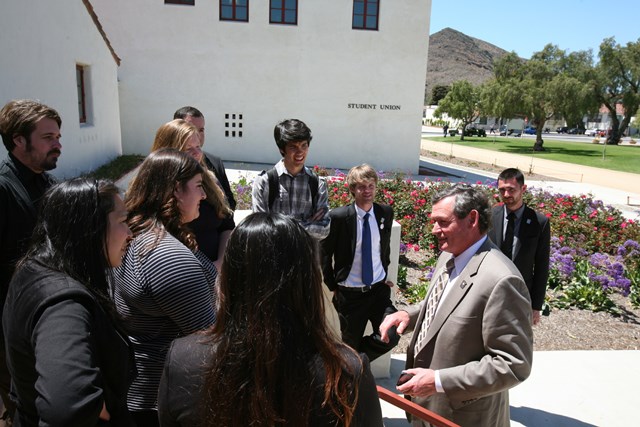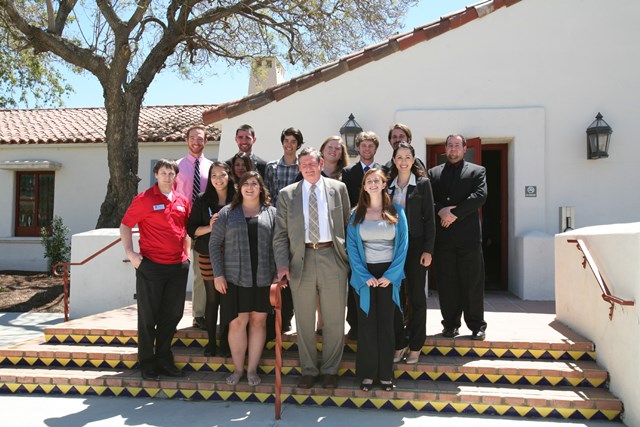 On Thursday, April 18, the Chancellor of the CSU, Dr. Timothy P. White visited CI to meet with students, faculty and staff to learn more about the campus.  During his visit, Chancellor White was able to tour the campus with President Rush and meet with different groups to discuss a variety of topics, including budgetary constraints and campus growth.
Earth Day 2013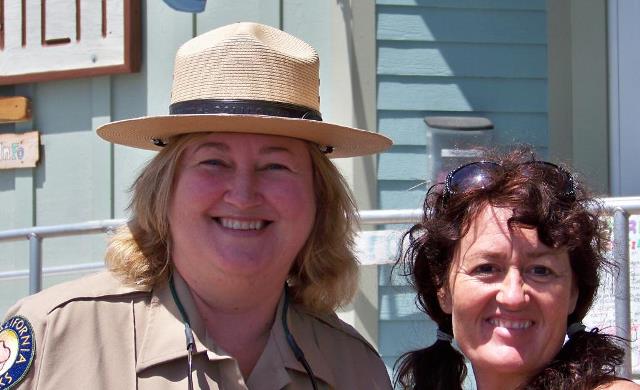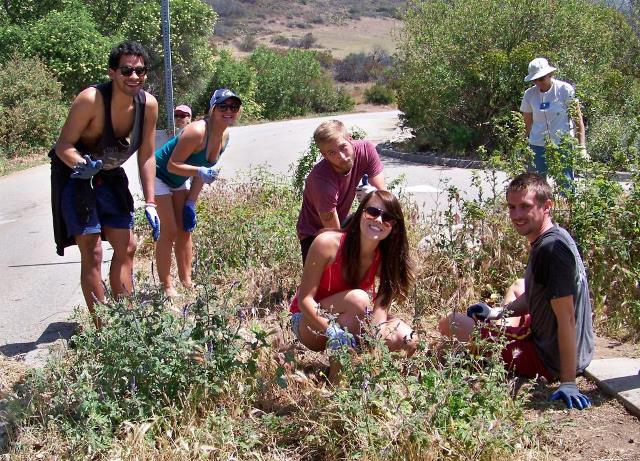 In recognition of Earth Day 2013, Professor Tracylee Clarke and her Environmental Communication class visited Leo Carrillo State Park to help improve the grounds of the park and explore the region. Students had a chance to explore the rocks in the region, observe crabs, and learn about what is necessary to maintain the environment.
CI Dispatcher of the Year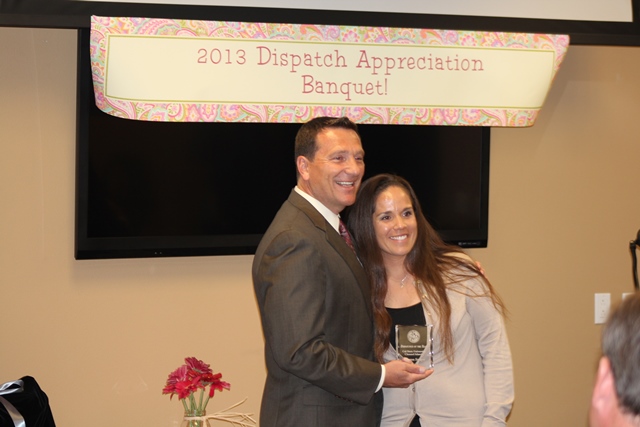 Vanessa Songer was selected as the CI Dispatcher of the Year at the annual Dispatcher of the Year Banquet at the Ventura County Deputy Sheriff's Association Building. Chief John Reid presented her award.
CI Represents at Baker 2 Vegas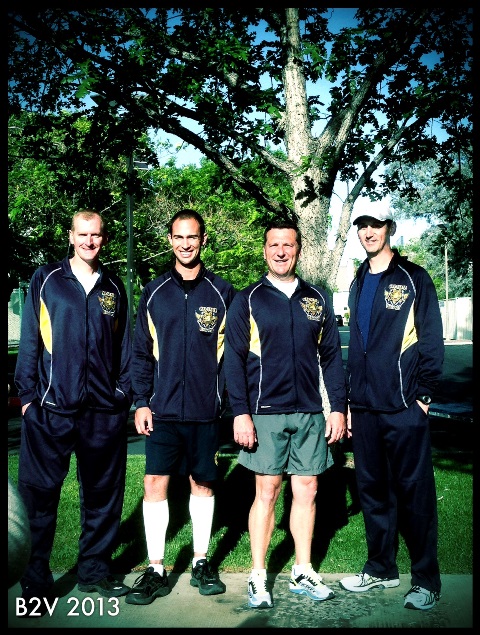 Four officers from CI participated in the CSU Police Running Team and competed against 22 teams (in their division) made up of California Police Officer departments including Burbank, Inglewood, LA, and San Bernardino Police.
The world's most prestigious and unique law enforcement foot race, the annual Challenge Cup/Baker to Vegas Relay held this month included more than 250 teams of 20 runners each, competing over 120 miles between Baker, California and Las Vegas. The CSU Police Team has been competing in the relay since 1999. While consistently competitive this is the team's first division win.
Poem in Your Pocket Day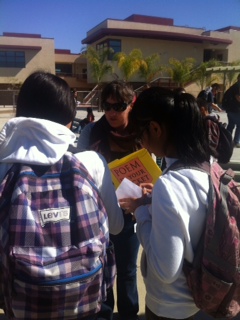 CI students in EDUC 520/521 recently participated in Poem in Your Pocket Day. Bilingual and content area poetry was chosen for middle school students at Ocean View Junior High. The principal extended the activity by having the students read their poems out loud on the quad during lunch.
To learn more about Poem in Your Pocket Day, visit http://www.poets.org/page.php/prmID/406.
For more information, contact Mary Adler, Associate Professor of English at ext. 84863 or marion.adler@csuci.edu.
Click here to return to the Table of Contents
© Wavelength April 25, 2013