Annual Staff & Faculty BBQ- Luau Style!
The annual Staff & Faculty BBQ marking the end of summer break was held Aug. 14.  The luau-themed event took place beneath the beautiful trees in our North Quad.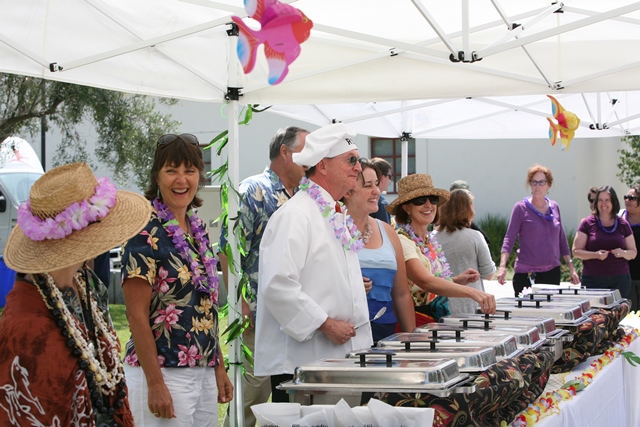 More than 310 attendees enjoyed the sunny weather and traditional luau food served by the President and his Cabinet.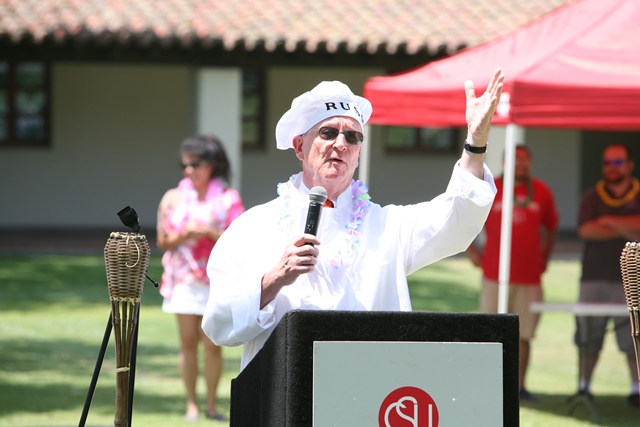 Entertainment was provided by Ho'opoli Polynesian Entertainment Group, consisting of alumnus Sariah Moffett, her husband, family and friends.
For more information contact Janet Korsmo, HR Support Assistant, at ext. 3181 or janet.korsmo@csuci.edu.
Annual President's Convocation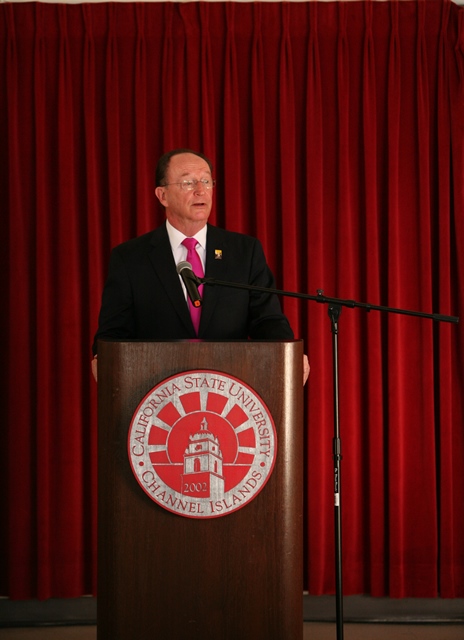 Thursday, August 22 marked the annual President's Convocation.  President Rush welcomed faculty and staff with a message of creating the next decade for CI.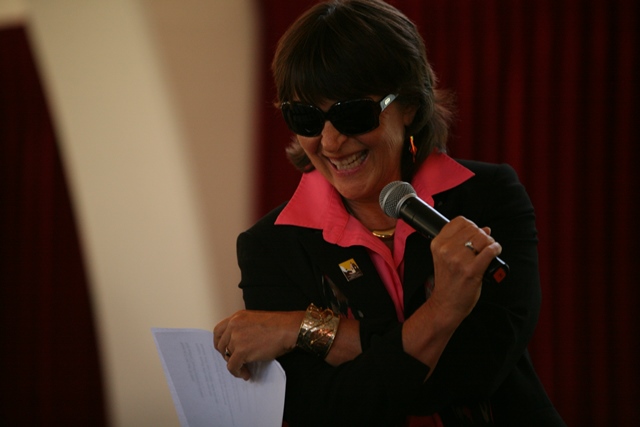 CI Provost, Dr. Gayle Hutchinson lightens the mood while welcoming CI Faculty to the fall semester.
To return to the table of contents, click here.
© Wavelength August 22, 2013