Camarillo Chamber of Commerce 12th Annual
CI Connection Luncheon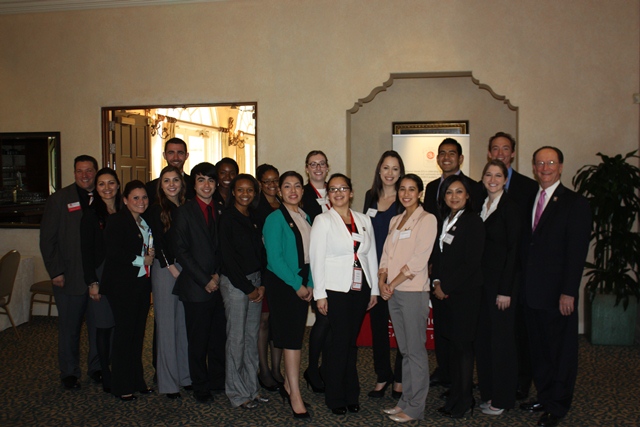 Career Development Services partnered with the Camarillo Chamber of Commerce to host a Networking Fair prior to the 12th Annual CI Connection Luncheon on Wednesday, Feb. 20 at Spanish Hills Country Club.
In preparation for the event, seventeen nominated students were trained on topics surrounding professionalism, dining etiquette, and interviewing techniques. The networking fair featured local employers who met with our CI students in a structured timed speed networking. Following the networking fair, students were paired with a luncheon sponsor and participated in additional networking during a formal luncheon.
Keynote speaker, President Rush, delivered a compelling speech highlighting some of the key accomplishments of faculty, staff, and students along with an overview of the current budgetary concerns facing CI.
For more information, contact Amanda Carpenter, Coordinator for Career Development Services and Henry L. "Hank" Lacayo Institute Internship Program, at ext. 3565 or amanda.carpenter@csuci.edu.
Click here to return to the Table of Contents
© Wavelength February 28, 2013