A Close Call with the Springs Fire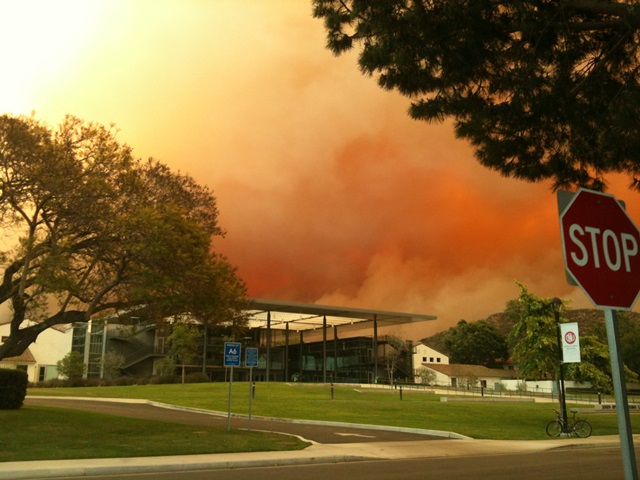 On May 2 & 3, the University survived a close call from the Springs Fire that burned the surrounding hillsides, mountains and required an evacuation of almost 4,000 students, faculty and staff on campus, and over 2,400 residents from University Glen. The campus reopened to students Sunday evening and classes were back in session Monday morning.
Thanks to the tremendous efforts of local first responders and campus emergency personnel, there were no injuries or major damage sustained to the main part of the campus. Students organized a Gratitude Gathering for the campus community on Monday where they signed posters and cards to be presented to the first responders who worked very hard to protect the campus.
The first week of May is National Public Service Recognition Week. A great opportunity to thank our local responders and post tributes, stories, photos and videos is available on the Facebook page "Springs Fire Heroes."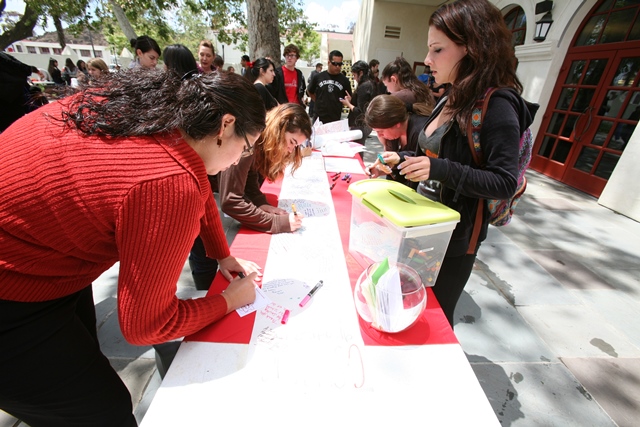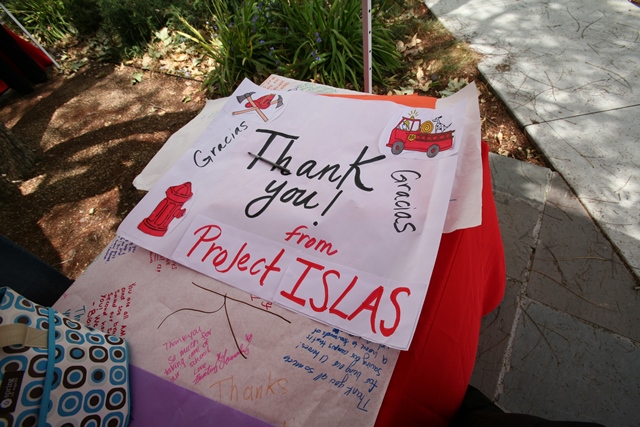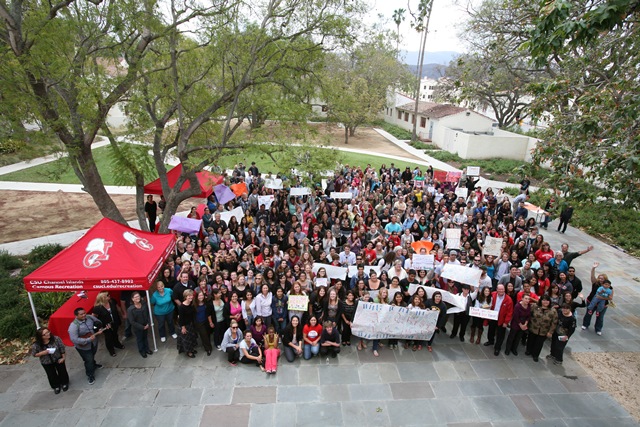 Alumni Mobile App now available!
CI's Alumni & Friends Association has launched their new mobile app, "CSU Channel Islands Alumni." The mobile app features CI social media feeds, current events and news and real-world tips on everything from apartments to retirement. Users are also able to keep in touch with fellow alumni, submit address updates, plus more.
The app is free and available for download at http://go.csuci.edu/ci4life. It is compatible with Android, Apple products and Blackberry. Full details. (PDF, 15.4MB)
For additional information contact Jonathan Neira, Administrative Assistant, University Advancement, at ext. 3764 or jonathan.neira746@csuci.edu.
Corporate Games
After six weeks of competition, the Corporate Games will hold closing ceremonies on Saturday, May 11 at Harbor Cove Beach in Ventura. Everyone at CI can be proud of this first year participating, with over 80 people in more than 20 events.
We are still looking for players to participate in the final events on Saturday, May 11:
Tug-O-War: 10 a.m.-1 p.m. - 12 participants needed (at least 3 women); check-in at 10 a.m.
Sand Castle Contest: 9 a.m.-Noon - cartoon characters theme; five participants needed, building in a 10'x10' area.
If you are interested in participating and are a verified employee, please contact Nathan Avery at Nathan.avery@csuci.edu to sign up and fill out the appropriate waiver forms if you haven't already done so. The day also includes music and an awards ceremony at 2:30 p.m.
The 10th Anniversary Leadership Committee would like to thank everyone who participated, made new friends and showed their CI Spirit!
New CI Programming student guru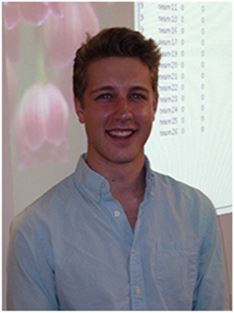 Skyler Lipthay was proclaimed the reigning CI Programming student guru after winning the AY 2012/2013 Programming Contest on April 26, co-organized by Associate Professor of Computer Science AJ Bieszczad and the CI Computer Club. Runner-ups were Thomas Welker and Kevin Weeks.
To become the guru, a student must solve the highest number of problems in minimal time with fewest errors focusing for several hours not only on solving the problems, but also on implementing them in a favorite programming language, testing, and then submitting for evaluation by a bias-free automated judge.
Congratulations to the winner and kudos to all the students who competed!
For additional information contact A. J. Bieszczad, Associate Professor of Computer Science, at ext. 2773 or aj.bieszczad@csuci.edu.
© Wavelength May 9, 2013